Nowadays, when organizing a music festival trip many different things have to be considered and well planned. But, definitely one of the most important elements to think about is the festival outfit. Along the time some music festivals have turn into inspiring fashion shows. It is fascinating to see how a community has developed an extraordinary sense of style and unique outfits that can be only wore in a music festival.
Here are some tips to turn a simple outfit into a captivating festival outfit: 
1. Sunglasses: wearing a cool pair of sunglasses can help you to create an incomparable outfit. The fact that there are so many different styles and colors it is really easy to find one that match perfectly with your personal style. You can find the coolest sunglasses in Little Black Diamond.
2. Jewellery: Accessories, rings, necklaces, earrings have the power to elevate your outfit, making it unique and special. Selecting good accessories is key to achieve the perfect festival outfit. Hades Creations have the most stylish festival jewellery you can find. They define themselves as "the finest handcrafts from the underworld".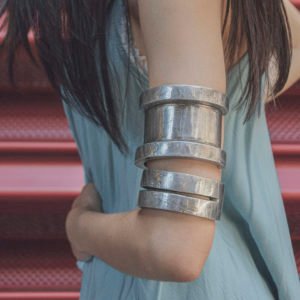 3. Color hair extensions: sometimes music festivals can be a little crazy that is why wearing braids is a really good idea. To upgrade your braids, you can add some color hair extensions to them. In Amazon you can find many cheap hair extensions.
4. Glitter: wearing a simple outfit and adding glitter to your body or hair secures the coolest outfit. This is the easiest festival outfit option. It is really important to choose biodegradable glitter. Projekt Glitter is the perfect election. It consists of a plant-based glitter, a sustainable alternative for regular glitter. 
Recommendations: