BECOMING A FAMOUS DJ
What is the dream of every DJ? To become famous with their music and make a living from what they like as quickly as possible. However, as many of you already know this is not usually the case and becoming a well-known artist is a slow process that involves a lot of effort. Becoming a DJ is usually a synonym for spending many hours in front of the computer.
Below we will list 10 famous DJ's that fulfilled the dream of any young DJ, becoming known overnight. The question is: HOW?
We often think that this comes down to pure marketing when the truth is that sometimes they're discovered miraculously by uploading their music on platforms or that their song gets picked up by the radios.
This young man who rose to stardom at the age of 20 is known for his tropical house sound.
And where was he discovered? It wasn't a talent scout, it wasn't on Spotify. It was SOUNDCLOUD. His mixtapes took this platform by storm and he later signed with labels like Parlophone.
---
He is currently 31 years old but when he took off with his debut album "Space Is Only Noise" he was only 21-years-old. Known for his unique sound, he is one of the best experimental artists of this generation.
---
THE MARTINEZ BROTHERS
When they started they were only 17 and 20 years old (already catching the attention of the New York Times). Although their career progressed very fast, don't get excited yet. They made the leap to fame when they were 20 and 24-years-old respectively. What brought them to fame was their remix "Bigger Than Prince" which was played in Amsterdam Dance Event and Ibiza.
---
When this duo jumped to stardom the sisters were only 20 and 22-years-old. How they did it? They signed their first single with the label Monstercat. But what happened after releasing this track is what made them the most listened to, their appearance at Ultra Music Festival. And then… well we already know the story, many numbers 1's in different charts around the world.
---
DISCLOSURE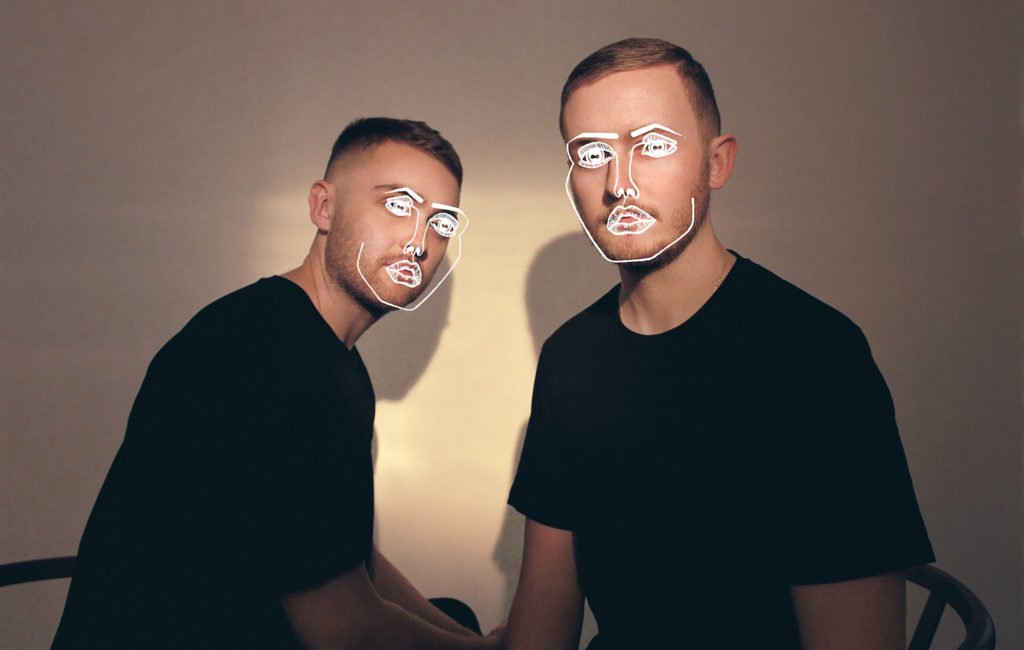 Their fame was born from their hit song "Latch" when these two guys were only 18 and 21-years-old. However, this song didn't really become famous until two years later, when it reached number 7 on the Billboard´s Hot 100 Chart.
---
This Swede was discovered in his hometown. It's one of these cases where the luck of having the support of one of the greats propelled him. How did this happen? Well, thanks to a demo CD that convinced Sebastian Ingrosso of his talent.
---
This English duo formed by Adam Kaye and George Townsend born in 1994 and 1993 took off at the ages of 18 and 19.
Here the factor that made them gain notoriety was no other than the radio.
It should also be said that this happened in 2012 somewhat before the boom of online platforms around 2013- 2014.
---
Artists have to support each other, so the youngest member of Dirtybird (label of veteran Claude Vonstroke) shows us that you don't have to become well-known by making EDM music.
---
I think everyone knows the story of this young man, but it doesn't hurt to put him on this list.
Martin Garrix rose to fame thanks to his hit "Animals". The track that if you haven't heard at least 100 times is because when it came out you were doing a pre-quarantine run in a cave for at least two years. It reached number 21 on the Billboard's Hot 100 chart and from that moment on everyone knew his name.
---
Why not include on this list a very young artist, who is currently on the rise, IMOGEN.
This 19-year-old girl is promising in the Techno world. At the moment she is still starting her career but we wouldn't be surprised to see her launching to superstardom in a relatively short period of time.
---
We want to point out that it's never too late to start. We know that this list consists of artists who became famous VERY young can be depressing but there are many DJ's who discovered this passion or decided to dedicate themselves to it later in life or simply didn't become known until quite a few years later. An example of this is CLAUDE VONSTROKE.
This artist created his label "Dirtybird" in 2005 when he was already 32-years-old. He broke the cliché that to be a DJ you have to be in your early 20´s. If you have the desire, perseverance and passion, you still have time for your career to take off.