An electronic music festival celebrated in the Swiss Alps, in Crans-Montana Resort
Caprices Festival usually takes place in April, but due to the global situation, they had to come up with a solution.
Last weekend, from September 25th to 27th, the second weekend of the festival took place. The organizers knew that the global health crisis produced by the Covid-19 virus would not stop the 17th celebration of this Swiss music festival.
A reduction in capacity as stage space so as to follow the Government's guidelines caused this edition to have the peculiarity of being celebrated in two different weekends: "this two-weekend affair hosts parties both in the town's clubs, and in the now iconic MDRNTY stage".
The company in charge of the organization and planning of Caprices Festival is called Modernity. The most important characteristic of this festival is its MDRNTY stage. This stage is what makes this music festival stand out and famous.
MDRNTY stage is considered "one of the most visually stunning music venues in the world, that sits 2,200m above sea level, offering panoramic views of the crystalline skies and snow-capped mountain view".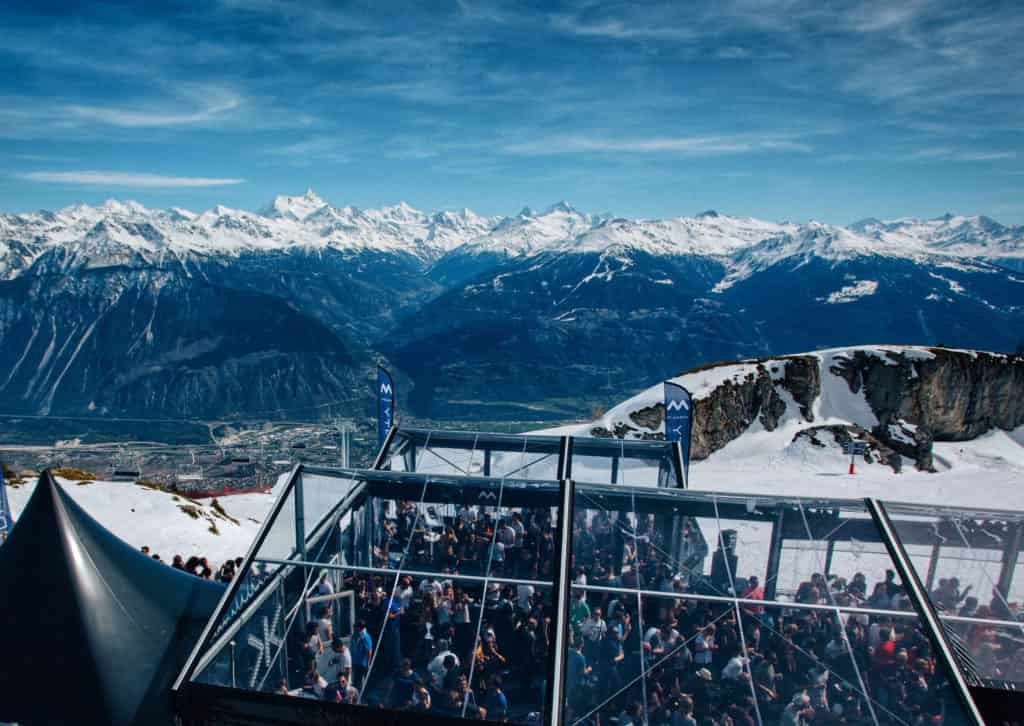 Different artists played during the 2-weekend festival as: Agents of Time, Archie Hamilton, Behrouz, Damian Lazarus among others…
If you want to know more about music festivals check the following links: