US producer, DJ and now label owner: Doc Brown has pushed the limits of tech house with his dark, twisted, hypnotic productions and legendary DJ sets. Releasing on labels like UNDR THE RADR, Stereo Productions, Wlydcard and more recently his own Unlearn:Records, Doc Brown is one of the consistently innovative producers in the game.
Doc Brown's lifetime passion for music is both unmistakable in his productions and undeniable in his performances. Having experimented with MIDI programming and sequencing as a teenager, it wasn't until moving to Miami – and getting his hands on his first set of the 1200s – that he was able to link creating electronic music in the studio to his natural ability to rock a party.
Support for Doc's music has come from a spectrum of artists as varied as Tiesto, David Tort, Tocadisco, Oscar G, Supernova, Marco Lys, Hector Couto and Damian Lazarus. After dropping an unreleased demo at elrow in Peru, tech-house heroes Chus & Ceballos immediately signed & released Doc's biggest tune to date, the huge Totally on Stereo Production, while on the live front, Doc Brown is known for incendiary performances at EDC and BPM Festival as well as holding a longtime residency aboard the infamous Groove Cruise.
In 2020 Doc launched his brand new imprint Unlearn: Records with a double-A side release of his own and a philosophy to properly invest in the careers of the artists releasing on the label. Unlearn: Records imprint will serve as an outlet for his own fresh, unique take on tech-house and techno, as well as showcasing other artists producing incredible music that sits a little outside of the status quo, focussing on dark grooves, rolling beats and an abundance of energy with every release.
"Setting up a label was something I've wanted to do for a long time, but it's really only been in the last year that I've been able to solidify my vision for what I want to achieve," says Doc. "Truth is, without investment in a release, there really isn't much chance of success, and very few labels, outside of the big ones, are making those investments.
"The current system perpetuates the idea that you need to have a big fan based to get signed, which stifles creativity & new artist development, or that you need to sign to one of the big 'gatekeeper' labels to be successful. Unlearn: Records is based on the idea that we may need to rethink the artist/label relationship status-quo at its core."
The label launched with the two-track Voices In Yr Head / Connection, a pair of moody, tech-house rollers replete with warped vocals and pummeling drums that hit #7 on Beatport's tech house releases chart. And with more releases from Doc planned for the second half of 2020 and beyond, it's a safe bet that you'll be hearing a lot more from Unlearn: Records over the coming years.
How long have you been playing music? And what were your earliest memories of music?
I think my earliest formed memory of anything musical is playing with one of those brown Fisher-Price players, and I took piano lessons really early on but didn't like it all that much. As a teenager, I got a guitar & that's where everything really took off. I was in a band, and I really liked that—and when I couldn't practise with them I'd write MIDI accompaniment for my computer to play so I could keep on practising.
What or who were your early influences? What made you gravitate towards music?
Most of my early influences were rock—my dad was a college radio station DJ and had an enormous amount of classic rock albums, so I listened to a lot of that. I actually listened to a lot of jammy improvisational rock music before discovering electronic music, which had a lot of the same elements…including groove, spaced-out sounds, and of course dancing.
What inspired you to pursue EDM?
With my first paycheck from my first job out of college I bought two 1200s and a PMC-07 and I loved it. I loved the process of listening & buying the records in the shops, and I loved practising at home. It was all really just for fun though—a side hobby. I had moved to New York and really fell out of it, but when I moved back to Miami it all picked up again. That's also when I started really producing, which came somewhat naturally with my previous experience in MIDI. I ended up winning two DJ/production contests—one to play at EDC Orlando and one to play on the Groove Cruise, and that was all the push I needed to jump in.
What did it feel like having your demo at Elrow Peru grab the attention of Chus & Ceballos?
It was a complete shock, actually! I mean, I always had aspirations to achieve at that level and really believed that with time & hard work it was possible…but to have something just fall into your lap unexpectedly like that (the track was signed & released literally within weeks) was certainly unique.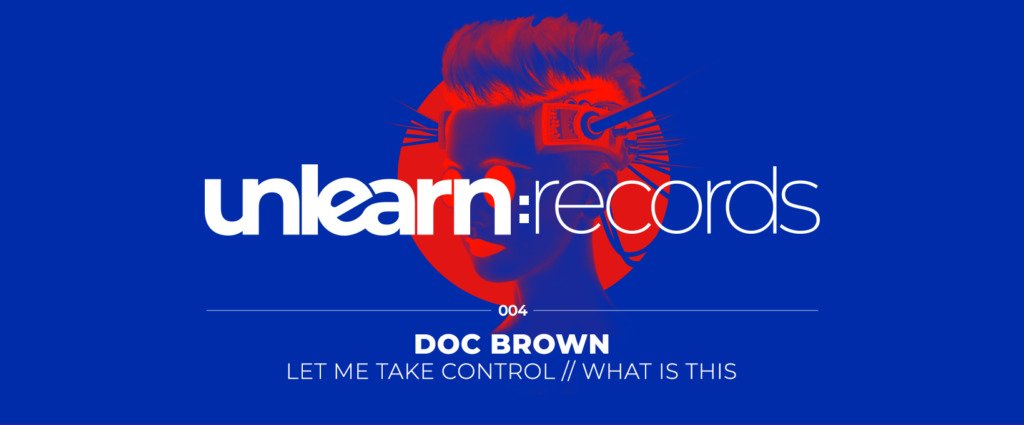 How was your experience with Stereo Productions?
The stereo was one of the first labels I ever worked with that illustrated to me how a label should work. They were 100% on point with everything leading up to & through the release, and I saw real traction on the release outside of my own promotional efforts.
I was able to perform on a Stereo Productions showcase with Chus & Ceballos and Technasia, plus they shared my mix from the night out to their fans, welcoming me to the Stereo family. Chus, Pablo and the entire Stereo team embody professionalism & consistency that we all should strive to achieve—and I wish them all the best on their future journeys!
What led you to launch your own label, Unlearn Records?
I think one of the difficulties in trying to do your own thing is that the art you make isn't necessarily going to fit neatly into other already-established brands in the market. At best, it can be discouraging—and at worst, it can lead people to chase trends. I have always wanted to make a creative space for music I love that falls in those spaces…and at the same time, I realized I was already heavily invested in my own career & promoting my releases on other labels, so it just seemed natural to combine those two ideas into one outlet.
Can you tell us more about the new label and what you hope to achieve through it?
I feel like it's been a long time coming but I feel much more in tune with what I want my brand to be than I ever have. Having that creative focus makes finding & deciding on the product pretty easy. From there, it's about cutting through the noise with the releases—every single successful label invests in their product and that's the idea here too. If I believe in the music enough to release it, I should believe in making sure people know about it too.
What was the inspiration behind your latest release?
I feel like with every song I write I'm able to refine & get closer to exactly what it is I'm trying to express, musically. "Let Me Take Control" and "What Is This" is a great snapshot of where I'm at right now—making a dark, groovy tech-house that feels as much at home in a dark sweaty warehouse as it would a festival's main stage. And although neither of those exists at the moment, that's the music that moves me…so for the most part that's what I make and what I want to reflect with the label's brand.
Does this new release have any specific influences?
"Let Me Take Control" was written during a creative spurt early in the pandemic when I was focused on developing full, filtered bass patches for some simple melodies I had written that also worked as basslines. Over the course of the pandemic, my music has increasingly drifted more toward the dark/techno spectrum…
I don't have CD-Js at home & have found that style more fun & creative to play on Traktor during live streams. "What Is This" is a reflection of that and I will definitely be exploring more sounds like that in the future.
What about your single "Twitch Chat" that's coming out next month? How did that come about?
"Twitch Chat" obviously seems like a pretty timely title, but it's particularly relatable for me, as I've spent quite a bit of time performing on Twitch during the pandemic. The community that has formed surrounding my channel is absolutely amazing, and I've been able to work through demos from early writing stages through signing/releasing on the show right alongside them which has been dope.
The vocal chops are supposed to mimic the 'chat' and the second 90s-era Chicago newsreel sample references 'house musicians becoming heroes in their own home' so it all just seemed to come together perfectly. Obviously releasing on a Chicago-based label takes it to the next level.
How was your experience working with Farris Wheel records?
One of my goals at the outset of 2020 was to meet Gene Farris on January's Groove Cruise & get him some music as a demo for his label. As it turns out, I ended up knowing some of the folks working with Gene from a previous project! I think it's a pretty nice referendum on how important having good long-term relationships is—and it's always a pleasure to cross paths down the road with people that are enjoyable to work with.
Are there any collaborations on the horizon for you?
Yes, I currently have a set of tracks I've just finished with Vanilla Ace we are shopping around; it's a fun vocal project where we both have our own takes on the same idea. I'm also working on an EP with Toronto vocalist MC Flipside that is gonna be really dope. And lastly, I'm in the midst of a collab with UK vocalist Lizzie Curious…which is a piano-house number with some underlying oomph. All three of them are really great at developing hooks & I'm excited about putting out some catchy tracks!
With everything shut down and concerts on hold, how have you managed to get through this year?
Aside from the shows, I've been doing on Twitch, which has given me a purpose—and income—I've really been focused on my health. I guess that's probably not all that surprising in light of everything that's going on, but I've been eating better, sleeping better, and exercising. You know, all the things you're supposed to do! It's actually been a reminder about how we always make time for things that are important and often make excuses for the ones that aren't. I hope, if anything, this gives people some time to look at their priorities, and reprioritize if needed.
What is your hope, personally and professionally for 2021?
Honestly, I'd just like for everyone to be able to safely enjoy dance music together without worry. That would make me happy…both personally and professionally!
---
Follow Doc Brown on Social Media: Facebook I Twitter I Instagram 
Follow Unlearn:Records on Social Media: Facebook I Twitter I Instagram I Soundcloud