Erik Buschmann takes us through the success of his first single 'All Related' as well as his excitement for his Debut EP 1v1
Following the critically acclaimed release of his stunning inaugural single 'All Related' back in August, Amsterdam based ambient-electronic artist and multi-instrumentalist Erik Buschmann now looks to see off 2020 in emphatic fashion, as he announces the imminent release of his formidable EP debut, '1v1'.
Out now via esteemed Dutch imprint Reflektor Records, Erik's musicianship and boundless creativity shines across the entirety of the long-player, as he combines vivid orchestral arrangements with modern electronica and state-of-the-art production techniques to deliver a deeply reflective and emotive EP to close out the year.
We caught up with Erik to discuss how he got into the music industry, sonic influences and plans for 2021.
Hello Erik, and welcome to Woot Mag. How are you today?
Hi! Doing good, thanks!
Please tell us about yourself, and how you got into the music industry.
I started playing the drums when I was about 14 years old. This led me to study music at the conservatory in Rotterdam to further explore music. During that stage of my life, I also started to produce my own beats and backing tracks to play along with so I could practise the drums.
This helped me discover all the tools that I use today for production. After school, I was introduced to Klangstof which was also a big step for me, and also helped broaden my horizon in terms of musical possibilities. And now the journey continues with me releasing my first solo work.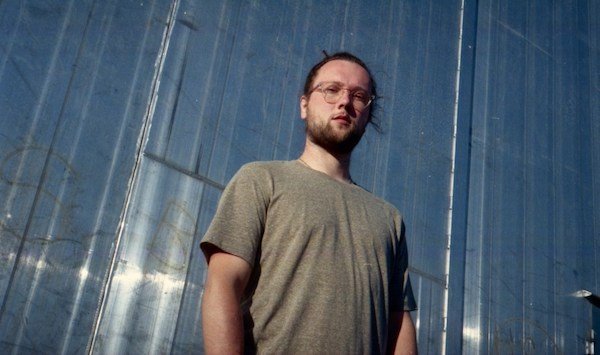 What have been some of your biggest career achievements/highlights as an artist?
I think overall a big achievement is that I am still able to make music and feel creative with the people that are around me. But in terms of experiences, I guess recording with Tony Berg in LA was a big one for me. Also going to Sound City studios there and being in that creative space where such legendary stuff happened felt so sick. Also, my first tour of Europe was an absolutely fantastic experience.
How would you describe the sound for those that may be unfamiliar?
Space. I try to combine synthetic sounds with organic sounds like violin or guitar in an ambient electronic way. Big influences for the work I am bringing out right now are Nils Frahm, Bonobo and Jon Hopkins.
You've just released your debut EP '1v1' on Reflektor Records. Can you talk to us about the release?
Yes, I'm very happy to work with Reflektor since I know the team very well from other releases and I really like how they work. The writing process of 1v1 started about a year ago when I was experimenting a lot with synth sounds and worked together with my dear friend and violin player Nadine Dekker on some ambient based demos. Almost every track on the EP originated from those moments.
We particularly enjoyed your debut single 'All Related' back in August. Can fans expect more of the same from the EP?
Thanks! Yes definitely. All Related was the most up-tempo track of them all, but the tracks were made with the same concept in mind.
Let's talk about your studio set-up — what software and hardware did you use to create 1v1?
I used a lot of synths on 1v1. My main synth was the Korg MS-20 with usually a crazy amount of reverb on it for lead sounds and also used it for some bass sounds.
The Dreadbox Abyss can be heard on Absence and I NV u. Love that thing. It has such a lush and unique character. Always needs a bit of eq'ing to control it, but the sound is just lovely. I also used a lot of plugins like the Valhalla Vintage Verb and the delay too. My go-to plugin brands are Slate, Fabfilter and Soundtoys, but i have a lot of plugins and try to keep experimenting with new ones too. For instance the Felt Instrument plugins… Crazy!
Do you have any specific goals as an artist for the next few years?
I am thinking about an album right now. But I think I'll just go with the flow and try to find something that suits next year the best. Also, I've got some collaborations going on with some friends that I am very psyched about. More on that soon.
Touring has obviously been off the cards this year — do you plan to hit the road in 2021 when things return to normal?
For sure! Can't wait to play live again and feel that energy of a room full of people. Thinking about that makes me so excited and a bit sad too that we had to miss that for so long already.
What else is happening in Erik's world that you'd like to share?
I am working with Crouwel on a new single that we will release very soon, and I just hope everyone enjoys listening to 1v1.
Finally, what will 2021 have in store for you?
I hope some touring again, and maybe a debut solo album. I am working hard on new music so I believe I can do it, but let's just hope for the best that everything can get back to normal next year.
Erik Buschmann Socials: Instagram I Facebook I Soundcloud
Reflektor Records Socials: Instagram I Facebook I Soundcloud