REZZ and Deadmau5 collab in a new track called "Hypnocurrency", under Mau5trap Record Label
The highly awaited single is out now under the Deadmau5 Record Label "Mau5trap" and it became one of the most memorable collabs in EDM history, delighting the fans of both artists.
Hyptocurrency merges the sounds from REZZ and Deadmau5 perfectly, as REZZ tweeted "I feel like my collab with Deadmau5 is an exact split of his sounds and mine, which is a high standard I set before ever sending him an idea".
With the initial synths guiding us to a chill, but a fat drop, you can hear that the affirmation is true, but the following beats only confirm her words. A build-up that seems that is never going to end, a breakdown that transports you directly to their dimension and again a drop with a bass capable of exploding your ears. All that combined in a serious Midtempo track that we are hoping to dance as soon as they let us.
Prior to the full release, Deadmau5 and REZZ launched a series of NFT's in MakersPlace with a total auction value of more than 12.000$ which included GIFs featuring the art, audio and logos of both artists and exploring the possibilities of Crypto Art for the music.
To learn more about the world of NFTs in the music industry you can check our article NFTs: Revolutionary Crypto Art.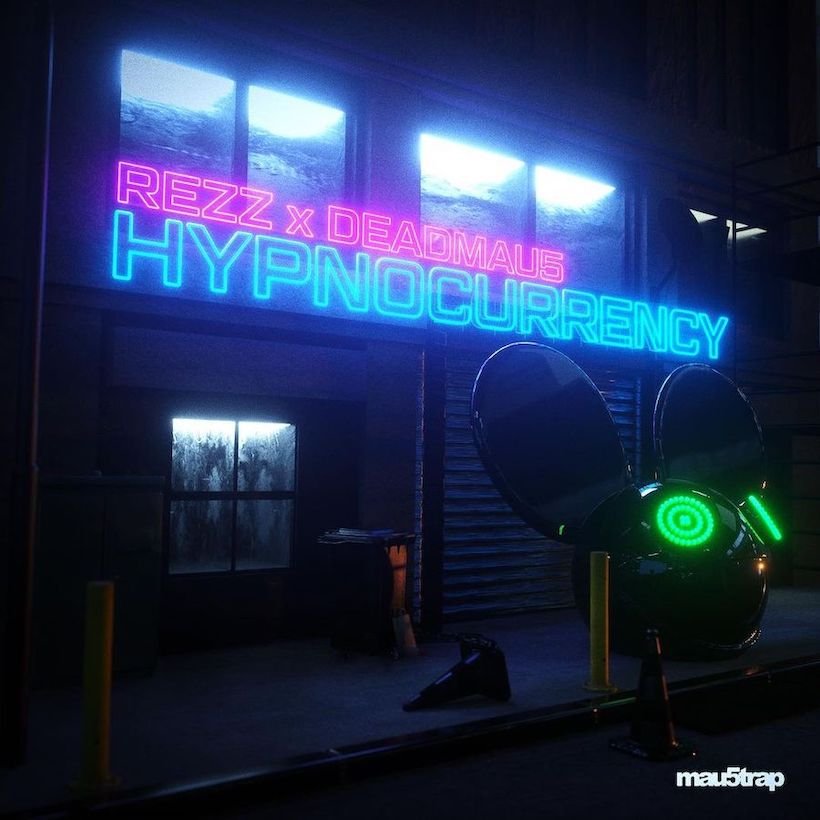 Follow Deadmau5: Instagram I Facebook I Twitter I Website I Beatport I Spotify
Follow REZZ: Instagram I Facebook I Twitter I Beatport I Spotify
Check their track: Hypnocurrency