Ivan Mourra launches his first Dance & EDM single "ESCAPE: SIMULATION", an amazing track with unique electronic and futuristic sounds that can teleport you to a new electronic world.
"ESCAPE: SIMULATION" is a unique Dance & EDM danceable track. The release starts with a robotic vocal witch introduces the future musical sensations. Throughout the song, the synthesizer sets the beat to create an electronic and rave atmosphere making it possible to feel the music vibrate through the body.
The single has a fast and agitated rhythm extolling the synthesizer and setting a unison throughout, inline with the style of Ivan Mourra.
The track was titled "ESCAPE : SIMULATION" because the artist wanted the track to have a futuristic theme. The story he wanted to tell is set in a simulated world where its beings grow consciousness and the first attempt to destroy their awareness due to fear of stagnation is through hypnosis.
The inspiration behind "ESCAPE: SIMULATION" comes from the artist's desire to want to make something that brought him back to 2011-2014 when he really started to get into electronic music. During that time two of his favourite artists were Knife Party and Pendulum. He remembers watching an interview on YouTube where Rob Swire described their music as "meant to sound like the apocalypse and not catchy."
Those words essentially inspired this track because IVAN´s main focus was making it rattle people to the core when all the low ends hit. The song "Power Glove" by Knife Party also helped inspire parts of this track. ESCAPE : SIMULATION as it is not meant to be a catchy song, but it sure is going to be part of bass arsenal.
San Antonio based music producer, Ivan Mourra, has been cultivating his skills and creating techniques since a very young age to bring forth electronic music containing both high energy, experimental sounds, and emotional tones. His never-ending desire to learn from other artists and explore the underground music scene has helped him finalize his latest work. His latest release "ESCAPE : SIMULATION" is a testament to what he has created in the past and what he will continue to create in an ever-evolving EDM scene.
He started fiddling around with Ableton back in 2011 but he didn't really get into production until he studied Music Tech in college in 2018.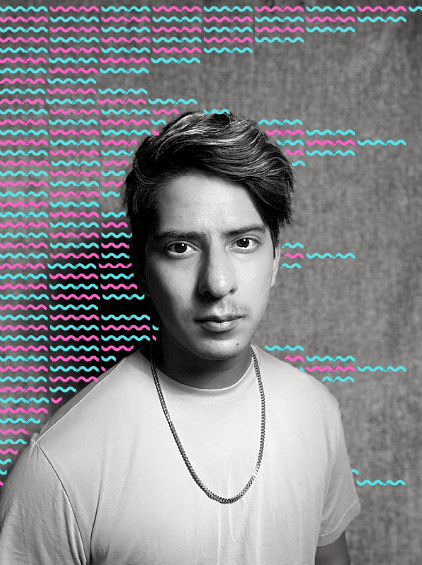 Since then he has been experimenting a lot with music but also just observing how the underground music scene has evolved and how he can bring something fresh into the scene.
Follow Ivan Mourra: Twitter | Soundcloud | Spotify