Do you love music and want to take your passion a step further? Do you want to start DJ'ing but are not sure how and where to start? With countless controllers and various forms of DJ equipment on the market, it can be difficult to sort out which one is the best for you as a beginner – as we all know, they are not cheap.
This article will elaborate on why Pioneer DDJ-400 is the ultimate choice for a first-time beginner who wants to learn how to DJ, and potentially DJ'ing at your friend's house party or even at a club in the future!

Started as a small Japanese electronic repair shop, Pioneer has grown to become a worldwide electronic company with some of the most leading products of the industry – it is no wonder that Pioneer DDJ-400 is at the top of many lists for beginner DJ controllers.

Table of Contents

Pioneer DDJ-400 is cheap!
After searching online for DJ equipment, you soon will realize how pricey your new hobby may seem to be – however, that does not necessarily have to be the truth. With a price of around 300$, Pioneer DDJ-400 is one of the cheapest DJ controllers on the market, which still provides all the necessary features that you need to evolve as a DJ. You can buy Pioneer DDJ-400 here.

This can be quite important as some people who start DJing sometimes give up or lose interest. That means, that even if DJing is not your thing or you just can't seem to find the time for it, you have not made a 1000$ investment that is just standing at home without being used.
Pioneer DJ DDJ-400 Official Introduction

Pioneer DDJ-400 has simplified features from club DJ'ing


Channels: 2
Pad FX: Yes
Weight: 2.1kg
Power: USB
When learning how to DJ, why not learn it in a way that makes you ready to DJ at a bar, club or a friend's house in the future? Pioneer DDJ-400 is modelled on Pioneers CDJ/DJM players, which are found in most clubs nowadays. Therefore, the features included in the DDJ-400 are very similar to the professional club equipment, making it less overwhelming when taking over the DJ booth and changing to more advanced equipment. Anything that can help ease that transition is crucial.
Unlike other beginner equipment, Pioneer DDJ-400 comes with these similar features to club gear; manual beat loop, cues, hot cues, effects, crossfaders, play/pause bottom, tempo-slider, and filters.

You can learn more about how to use these features here:

How To DJ On The DDJ-400! Absolute Beginners Guide

Rather than buying two CDJs and a mixer separately (which also is very pricey), you get an all-in-one system.

Pioneer DDJ-400 is compact
If you are unsure if DJ'ing is your thing and you do not want it to take all your living room space at home, Pioneer DDJ-400 is small and compact and easy to pack away or bring over to friends (or even at picnics). It is lightweight and can fit in a large backpack.
Just take a look at the size compared to the flagship CDJ 2000 Nexus 2 decks: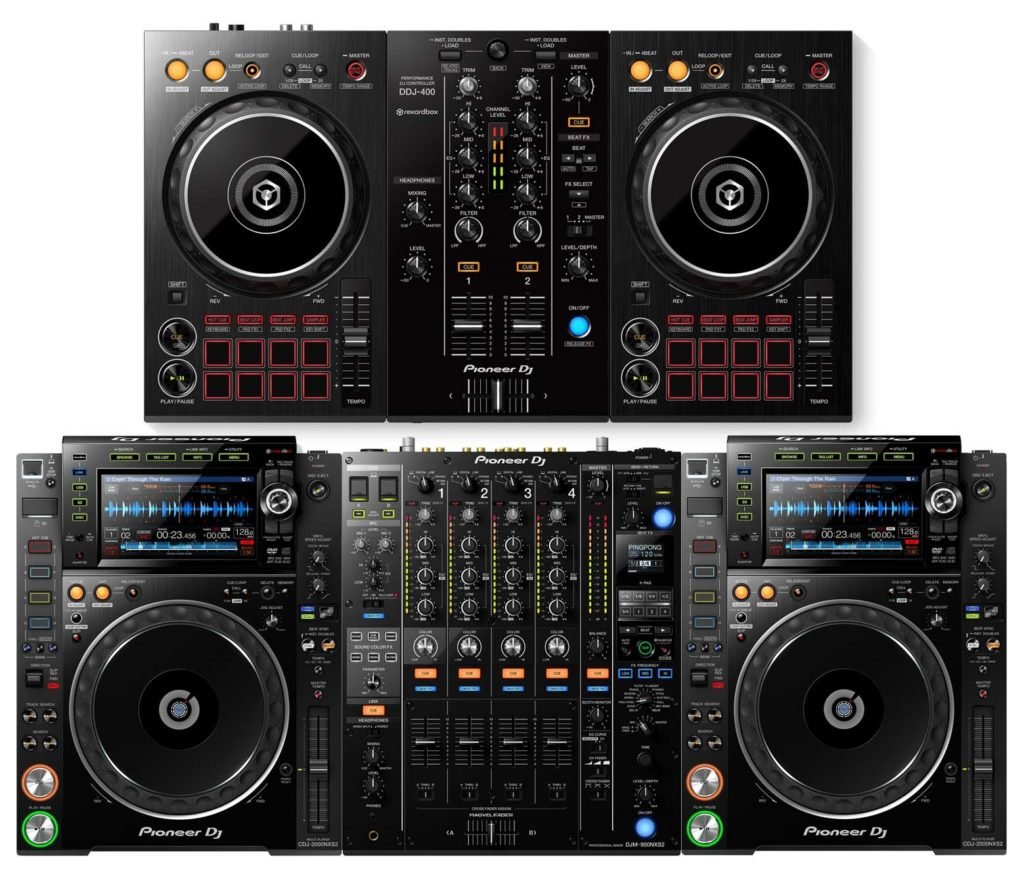 How to get started with Pioneer DDJ-400?

Download music
If you have bought your Pioneer DDJ-400 and all is set up, you first need to buy some music! You can buy music from platforms such as iTunes, Beatport, Traxsource, Beatsource etc.

One of the common mistakes for newly started DJs is that they download illegal music from YouTube. There are several reasons why this is a bad idea.

Ethics of music – when ripping music off from YouTube, you are not supporting fellow artists and contributing to an industry that is already cheating artists for their salary.

Poor sound quality – when downloading music from YouTube you are pulling out lesser compressed audio files, which will be converted to an even worse-sounding MP3. In addition, the tracks on YouTube are also of very different quality, which means that the audio files will be unequal resulting in an off-balanced set.
It may sound good at your home, but when playing in the clubs through high-quality sound systems, the tracks most likely will sound terrible, which will ruin the flow of the dancefloor and make people dissatisfied.

Copyright issues – It is not necessarily illegal to download from YouTube, yet, it can be. Downloading copyrighted audio is a violation (which most tracks tend to be), and therefore is not recommended.

In conclusion, the best option is to support your fellow artists and buy good quality music that can play from small-scale house parties to large-scale clubs on high-quality sound systems.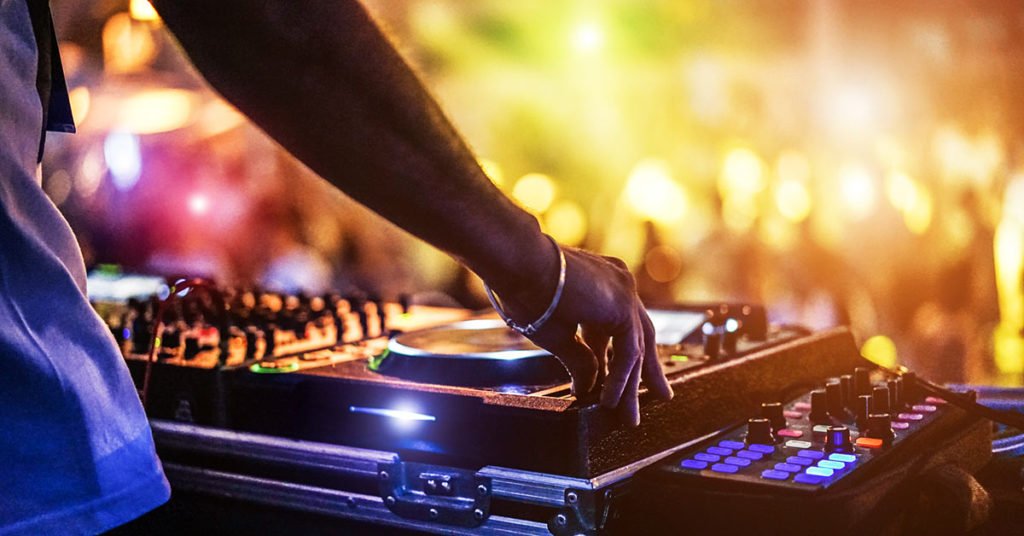 Download a music software
Secondly, you need to download music software on your computer such as Rekordbox or Serato in order to play your music. However, it is important to say that when buying Pioneer DDJ-400 it comes with a full license to Rekordbox, which will save you money.
The DDJ 400 plugs into your laptop or computer via USB, and a headphone jack is located on the front for your DJ headphones – and now, you are ready to start practising!

Getting Started With Rekordbox DJ – A Beginners Guide

Learn how to mix
The easiest way to learn how to DJ will probably be by a friend who is down to teach you. Yet, if you do not already have a DJ friend, another way is to watch YouTube videos – and lucky for you, there is plenty of videos that explains how to DJ with the DDJ-400. You can watch it here:
Beginner DJ Lesson – How To DJ On The DDJ-400 – Perform Your First Mix With Our FREE DJ Music Pack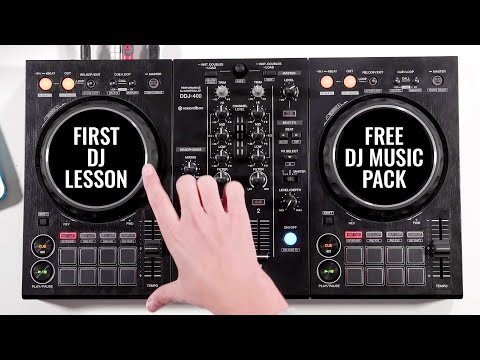 For all of these above reasons, Pioneer DDJ-400 is the ultimate DJ controller for an absolute beginner. Important to say is that buying DJ gear for beginners does not mean that you will not evolve as a DJ. Rather, it allows you to master the basics. Many experienced DJs also likes to use beginner controller to supplement their mastering.
If you are looking for a DJ controller that is a little more advanced, this article provides a great overview or try the exclusive Pioneer DDJ-1000.



Follow WOOTMAG for more updates: Instagram I Facebook I Twitter I Spotify I Soundcloud I WEB