Zak Joshua returns with the fifth release on his own NEMESIS92 imprint `The Book Of Love', a true rave anthem for the ages
This UK-based artist first broke through on the electronic music scene when his debut solo track 'Figure It Out' was uploaded to the renowned tastemaker YouTube channel, Selected. It has since gone on to accrue over 5 million views with a subsequent official release updated with new vocals and a fresh sonic polish in 2019.
Zak Joshua's recent releases range from the accessible vocal house stylings of 'I Don't Wanna Wait & Let's Take It Back' (released on the label House Essential Records) to the melancholic lo-fi sounds of 'Let The Light In'. The latter received heavy support from superstar Martin Garrix, featured as the first track on his prestigious online radio show and across a number of his personal playlists.
We wanted to know more about the life experiences of Zak and the creator behind this uplifting and emotional track.
---
1. When did you start producing music?

I began learning to play the guitar around the age of 12 and I've been creating ever since! At 17-years-old I became much more invested in the technical process of making music, playing with effects and manipulating sound using computers, but it wasn't until I was 22 that I began to take a career in music seriously.
2. How would you describe your own development as an artist and the transition towards your own sound?

It has been a long road! I was lucky to have some success with my first solo release, 'Figure It Out', back in 2014, which went viral on the youtube platform, 'Selected'. From here I set off to learn my craft, taking a detour through R&B & Hip-Hop genres for a couple of years, before finding my way back to dance music in 2019. As I get slightly older now I feel that my sound is maturing, I like to add new ideas from other genres to my sound as I become exposed to them.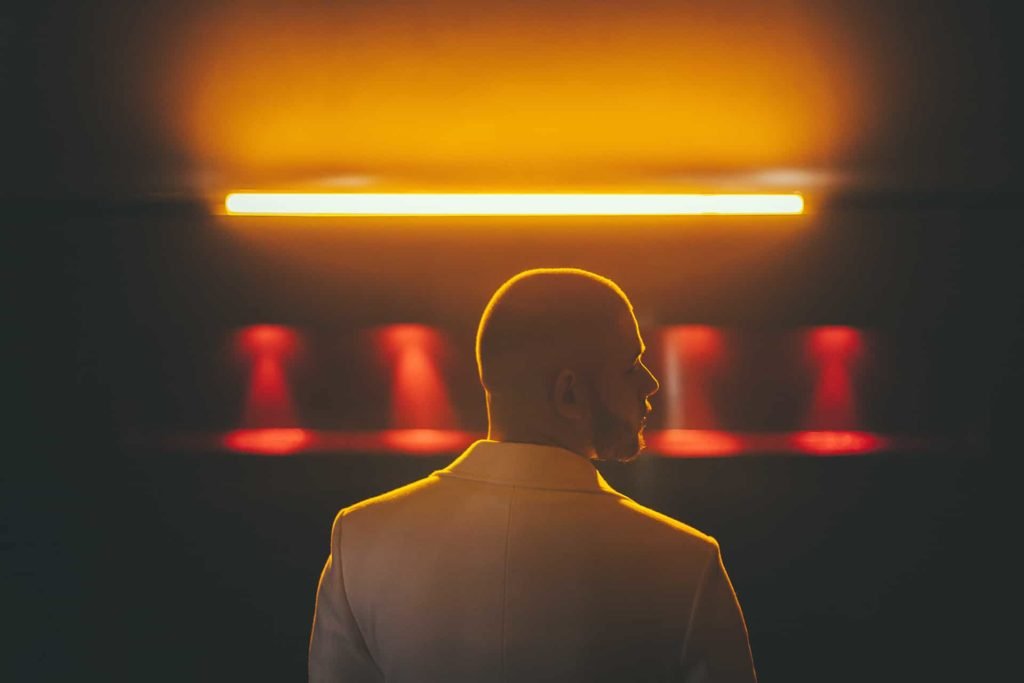 3. How do you make use of technology? In terms of the feedback mechanism between technology and creativity, what do humans excel at, what do machines excel at?

I love using sequencers to create really mechanical sounds (particularly those 80's style arpeggiated bass lines!), as well as creating crazy sounds on synthesizers and their software counterparts. I think machines are a tool to unleash humans creativity, the computers that we use every day are so powerful, even with basic programs they have more options for creativity than the most expensive studios in history. Anyone can make music now and that is a great leap in my opinion.
4. Tell us about one of your most memorable DJ set.
In 2018 I was asked by a couple of close friends to play at Hifields Festival in Cambridgeshire, on board their 'Slippers The Split' soundsystem, close to the entrance to the festival. 'Slippers' is a completely bonkers converted VW camper van complete with an obscenely loud speaker system, pyrotechnics & a full lighting rig. It's probably the coolest DJ booth ever created, and it was my first ever festival slot!
5. Who are your biggest influences and idols … and why? Do you have any idols? Are you a super fan of anyone? (Dead or alive, musician or non-musician).
I have a wide-ranging & eclectic taste! I would have to say bands like New Order, The Smiths & Depeche Mode provide the major grounding of my musical education, having listened to them from an early age.
Rob Dougan (Electronic & Neo-Classical Composer) is one artist whose work I love, as well as Drake, particularly the earlier 'Take Care' era stuff.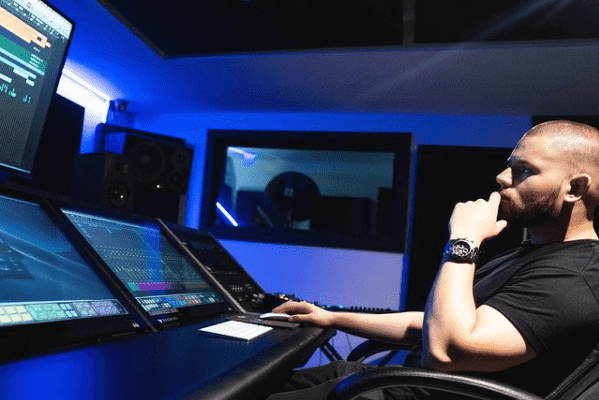 6. What are some of the considerations that go into deciding which track to play next?
When I'm DJ'ing, I'm always looking to create a 'feel' for the room, taking into account the venue, its décor, lighting, its clientele, tailoring my sound selection to the environment, and then adding my own personality on top once I've established a general theme. Most of my sets are longer (3-4 hours) and I prefer these to shorter sets as I really feel that it's easier to control the course of a night in that scenario. There is a lot of pressure when you have a 1 hour and you're in between other DJ's!.
7. Where did the ideas come from, how were they transformed in your mind, what did you start with and how do you refine these beginnings into the finished work of art?
I certainly have a process that I follow 9 times out of 10. I go through different phases of creativity, and I like to capitalise on periods of high creativity by starting as many new ideas as possible, in a very basic form, sometimes just a new chord progression. From that, I will have a huge amount of material to sift through, discard the rubbish ideas (90% of them!) and be left with some solid ideas to work with, and I will flesh them out into finished tracks. I like to take advantage of my less creative phases by doing some of the more technical work, mainly mixing and mastering my finished tracks.
---
'The Book Of Love' was an outdoor rave promoted by Zak Joshua's father and Amnesia House that took place in 1992. 50,000 ravers danced for hours at Northampton's Brayfield Stadium to legendary acts including Carl Cox, The Prodigy and Fabio & Grooverider and the party went down in history.
With such a personal connection to the rave, Zak went back digging for footage. A recording of one of the MC intros and subsequent crowd reaction formed the basis of the track. "The Book Of Love" is an extraordinary, soulful, and rich track, with an ethereal vocal floating over punchy 4/4 beats and an instantly hooky piano line.
---
8. Tell us about your track 'The Book of Love'. For how long did you work on it?

I started working on this track in March of this year. I had been talking to my uncle who had found an old video of a rave my dad organised, and I had the idea of sampling some of the crowd noise from one of the events. Because clubs & festivals had been shut down for such a long time at that point, watching those grainy videos felt like being transported to a different time. So much has changed since the 90's.
I eventually settled on 'The Book Of Love' from 1992 as it was one of the largest of its time, and has an almost mythical quality attached to it from ravers of a certain age. Ultimately I want the track to serve as a tribute to my dad and all of the other unsung heroes of the early rave scene, without whom dance music would look very different today.
9. Do you have any other releases coming out this year?
I have releases scheduled every month for the rest of this year, ranging from a couple of mainstream vocal-driven house tracks, to darker, more melancholic melodic techno tracks. All of these will be on my own label, NEMESIS92, except for 'Lost In The Moment', which will be on House Essential Records.
10. Tell us about the support you have received from Martin Garrix.

That was crazy! Maniscooler (a friend of mine & an awesomely talented Hip-hop producer) collaborated with me on a lo-fi house track called 'Let The Light In', released on Maniscooler's own label. In terms of creation, it was super casual, came together really quickly, and we didn't do too much for promo. It managed to get a couple of small independent playlists on release day, and then all of a sudden the numbers jumped massively overnight! Somehow, Martin Garrix had heard it and played it as the intro to his prestigious online radio show and showcased it across his personal playlists on Spotify, which it is still on to this day. It just shows how the traditional borders between genres are breaking down, as I would never have expected such strong support on a chilled out Lo-fi tune from an EDM giant such as him.
Instagram I Soundcloud I Facebook