Jenifa Mayanja opens up about developing her own sound.
Jenifa Mayanja has been deeply entrenched in the underground deep house music scene for more than 25 years since the early '90s staking her claim in New York. Steadily rising through the ranks Ms Mayanja's profile has maintained an underground buzz that has earned her a revered place in the house community and a reputation for being an innovative, fearless and respected musical ambassador for house music culture and for women in the music business.
While other djs value quantity, Jenifa Mayanja's DJ ethos is about the introduction & preservation of house music culture, while bringing back love to the game.
She has played multiple times at Panorama Bar, Fabric London, Output/Panther Room NYC, Tresor along with appearances at the legendary Rex Club, Concrete Paris, Djoon and beloved events like "Freerotation", "Horse Meat Disco", and as a resident of newly minted top 10 boutique festival "Kala Festival".
As a label owner, Jenifa is the creator of Bumako Recordings label started in 2007 which introduced the world to Jenifa's signature naturalistic deep house sound. Jenifa Mayanja also co-owns EDJ Records and Sound Warrior Records the label dedicated exclusively to releasing music by other women producers.
On January 8th 2021 she has an extended and detailed interview with Resident Advisor, explaining her professional career inside the music industry. she opens about developing her own sound, managing her music record label as facing the future.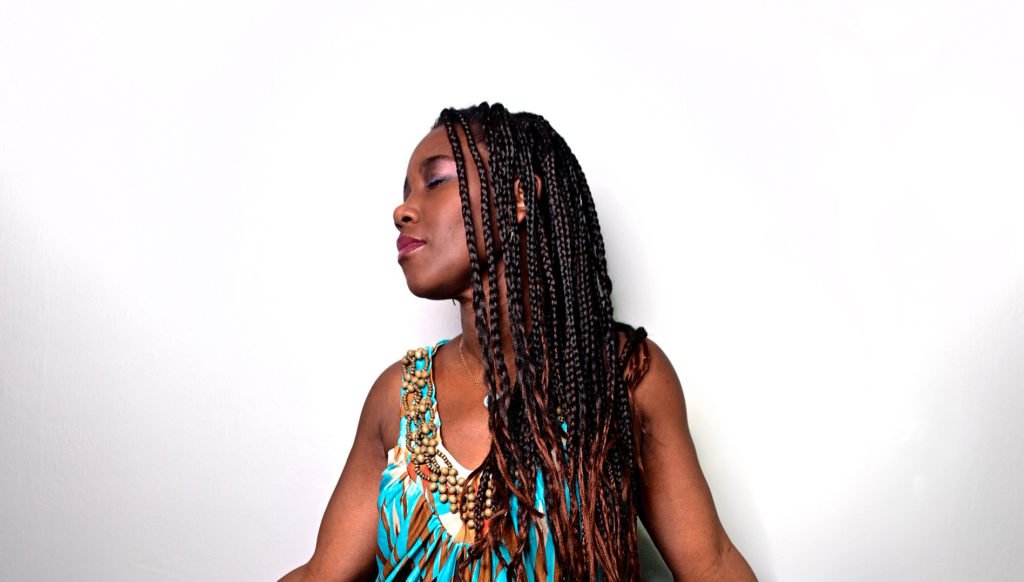 1. Could you tell me about your musical upbringing? What kinds of sounds did you grow up with at home and how did they lay the foundations for your own music?
Music was always been a huge part of my life. I grew up in the 1970s when people used to have these huge record players that were like pieces of furniture. My father used to have one and I just wanted to get inside the thing! I spent my childhood in Uganda; there were always parties going on and I can remember people playing disco and Lingala music from the Congo. Even back then I was drawn to music that made people dance.
When I was about 7 or 8 years old my father moved to the US and he used to send us records. I remember him sending us albums by Earth Wind & Fire and the Three Degrees and when I heard them I made up my mind—I knew that I wanted to be a disco star. That was my career sorted. I also sang in choirs throughout my childhood which gave me a certain musicality and a love of harmony—a theme that still resonates in my music now.
2. When did you first encounter house music?
I was living in a college town in the Midwest around 1987 or '88 and I and my friends used to have this favourite nightclub that'd we'd go to all the time. At that time we were all into new wave and goth music and there was a DJ that we liked who played every Friday night. One summer he went to the UK for a few months' holiday and when he came back all of a sudden he was playing this strange bleepy music—which was acid house—and we were like, "What the fuck is this? Where's our new wave?" But even though I was complaining, inside I was like, "Wow.. this is interesting."
The following week all of my friends were like, "I don't wanna go to that bar and listen to that bleepy shit," but I was intrigued, because it was totally different to anything I'd ever heard. It didn't have the melodic content of disco, it had this repetitive driving groove, and from that moment I was hooked. That DJ really changed my life!
3. When did you start producing your own music and how did you develop your sound?
In the 1990s I moved to New York to follow my dream of becoming a DJ and producer. Things went pretty well; I ended up becoming close with Joe Claussell and working at his record shop, Dance tracks, but knew I wanted to start making my own music. Back then it wasn't that easy to just start producing; there weren't many systems you could easily use at home, so you had to go and pay someone to use their studio, which cost a lot of money. I was supposed to make an album for Dancetracks which never happened but it planted the seed and set me on the path of trying to express myself musically.
I self-released my first album, Stream Of Consciousness in 2007. I'd worked on a few collaborations before then but that record is where I hear my first authentic expression. I had a lot going on musically in terms of my influences, from new wave and goth to African music, folk music, disco, soul, R&B, acid house, and somehow I can hear it all in that record.
4. How would you describe your sound?
I'd describe my sound as being spiritually grounded and transformative. My vibe has always been about moving people forward and creating space for people to have changed in their lives on a deeper level, changing people on the inside. Sometimes people write me messages about how one of my songs was there for them during a time of need or how it had a deep impact on their lives. That's the connection I want to make with people. It's not just about going to the club.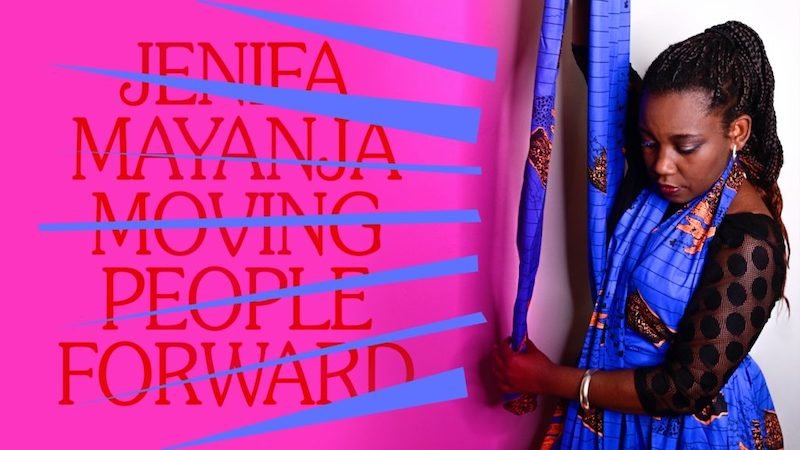 5. Yeah, I definitely feel a kind of transcendent quality in your productions. It sounds futuristic and yet ancient, somehow. And very emotive.
You hit the nail on the head there with the ancient part—sometimes I almost feel like there are spirits talking through me when I'm making music. My first album was called Stream Of Consciousness because it felt like the music was flowing through me like I was a vessel.
A lot of the time, in the beginning, people didn't understand my sound. They'd be like, "What is this music? Where do you hear this being played on the dance floor? It's not gonna work!" I used to have people around me trying to mould me, but I know myself a lot better now. I make what I make and if you like it, that's great—if it's not for you, it's not for you.
6. I imagine it takes a lot of courage and will to keep pushing on and doing your own thing even when it can seem like you're at odds with the scene around you. I wanted to ask about your creative process—do you improvise or do you take a more structured approach? And what equipment do you use?
When I first started making music I was very methodical in my approach. I wanted to make fully structured songs with an A/B section, verse and chorus, maybe because of my choral background. But now I'm more loose with it. I'm like, "Alright, let me play a chord, let me play a bassline, let me see If I'm feeling it." If I'm feeling it, then l'll add a vocal and so on, and it will go from there. So now I just let the sound guide me and I trust my instincts.
I'm not a particularly technical person. The technology in itself is not interesting to me—what's interesting to me is what I can get out of it. So if I had a pot and pan and a drum machine and I could get what I wanted out of them, I'd be cool with that. Not many people know this but I made Stream Of Consciousness on FruityLoops! Sometimes I catch myself dreaming about expensive bits of equipment that I wish I could have but then I remind myself, "You made an album using FruityLoops, you can do anything!"
Of course there are some things that are fundamental for good sound, but your creativity is still the best tool you have. If you're not creative, a programme isn't going to make you creative. If you're a technical person, then great. But artistry is the true tech.
7. You started your own label, Bu-mako, in 2007. Why did you decide to start a label?
When I first started out I had some negative experiences in the studios I was working in and with some of my early collaborators. As a woman working within a male-dominated industry I was constantly questioned: about my competency, my artistry, my direction—that's on top of the fact that I was doing something unconventional in terms of dance music. It was non-stop. I got to the point where I knew with every fibre of my being that I was meant to make this music, and I didn't want to be thrown off my path because of other people's opinions. That's why I started Bu-mako. I wanted to do what I wanted without anybody telling me what to do or how to do it.
8. Did those negative experiences influence your decision to start mentoring other artists?
Totally. I've been mentoring for years on the down-low, but recently I've been working on a project called The Music Life Mentor, developing webinars and a six-week course for artists who are looking for advice and support in their practice.
There came a point in my career were relying on external validation and trying to fit into these constructs became harmful to my wellbeing and my art. I'm no longer in that space—I'm happy with my art, and I want to help people to reach a similar space. I'm offering strategies and tools that will help artists to believe in themselves and make work that is authentic because, in the end, that is what's going to connect with people and leave a lasting impression.
9. What advice would you give to aspiring producers and artists in this moment who are thinking about how to move forward? What can your journey in music teach others?
You have to really feed your dreams. You have to feed them belief, faith, community, perseverance and love. Don't be in rush to listen to what other people are saying, especially when it comes to "saleability" and "appeal"—these are the things that can divert artists from their path. It's a fool's errand. You will never appeal to everybody.
Artists need a strategy. What is the contribution you want to make? What is the legacy you want to leave behind? If you look at the bigger picture you can slow down, and take a step back. I know people need to eat. But there are a lot of other things you can do to put food on the table.
It's like the choice between fast food or a home-cooked meal. Fast food will serve you now, but you'll be hungry again in a sec. You wanna be the McDonalds of dance music? Or something more nutritious?
10. This balance between pursuing authentic expression and trying to make a living is even more difficult now in the wake of Covid-19. How do you feel that this moment we're in collectively, which has severely impacted the electronic music scene, is going to impact artists and their creative output?
It could really go any way. Nowadays there's a kind of disconnect between the world of dance music and what's going on in the rest of the world. This thing lives in a bubble. But dance music hasn't always been like that—it used to be music of the people for the people; it provided a space where people found safety and refuge and created change. This music changed my life. It's not some throwaway, disposable thing.
So often in this age of PR, we see people coming out of nowhere and being instantly successful and it gives people a false sense of what it really takes to be an artist. Publications like Resident Advisor can play a part in that by propping certain people up and not others. We're living in a society that's about instant gratification, so it's difficult for people to understand that some of the best things in life take time to cure and to develop. There is no shortcut to success, unless you're going to buy it. Only one-in-a-million gets it straight away.
I hope that artists see this moment as an opportunity to reclaim the deeper meaning of the music and to have more of an impact, and that more people make music that's emotional, transformative and authentic.
11. What does the future hold for you? Any forthcoming releases people should look out for?
During the lockdown, I put a lot of stuff on Bandcamp and as Black Lives Matter was coming to the forefront over the summer people started putting me on their lists of Black producers, which opened up my music to a lot of new people who hadn't heard of me before. And then all of a sudden it just snowballed and people were like, "Hey, wait—you're here?" And I'm like, "Yep I've been here!" It's nice to have more people hearing what I do.
I've got a track coming out on a compilation by CC: Disco, two EPs and a full-length album due for next year—I've really been challenging myself! It's like I'm going through a kind of rebirth as an artist. I don't feel yoked to anybody. I'm a free agent. I'm able to explore and go wherever I want to go artistically. I'm able to be fully present and do my own thing. It's wonderful!
Follow Jenifa Mayanja on Social Media: Instagram I Facebook I WEB
Source: Resident Advisor