Danish audio design company AIAIAI has unveiled the world's first headphones created from recycled vinyl, the TMA-2 Ninja Tune Edition
United by a shared focus on environmental responsibility, AIAIAI and cult record label Ninja Tune (Bonobo, Sampa The Great, and Little Dragon) joined to 'do things better', in terms of their impact on the world culturally and environmentally.
85% of the world's consumer electronics waste (e-waste) is sent to landfills and incinerators. This figure is growing annually, and, in 2019 consumers created 53 million metric tons – a 21% increase within 5 years. In turn, vinyl records are manufactured from a PVC granulate derived from fossil fuels and are toxic when deposited into landfill.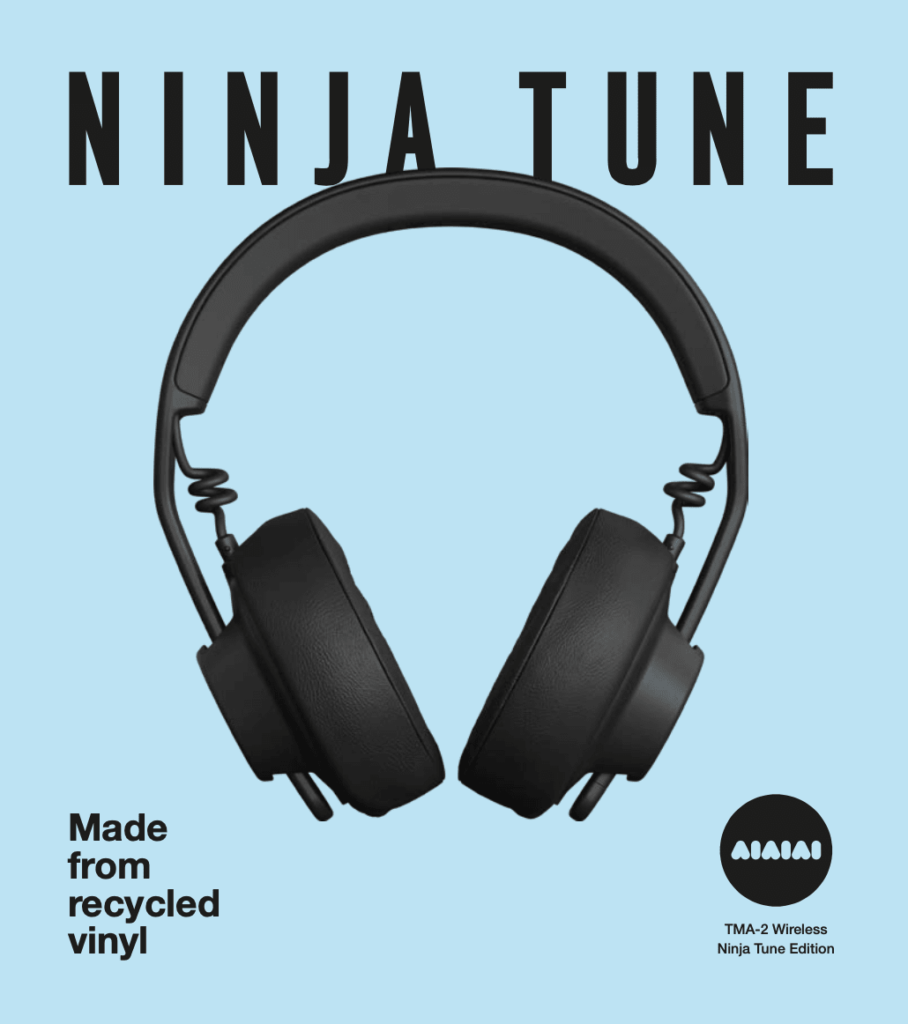 AIAIAI creates innovative, high quality audio products with a responsible design philosophy. Building on the AIAIAI TMA-2 headphone's modular approach, a journey that began in 2010, it was a natural progression for this collaboration to experiment with Ninja Tune's main resource – vinyl. The result is the first TMA-2 Ninja Tune Edition headphones speaker units using recycled vinyl.
---
Design
The materials used across all AIAIAI products and packaging are carefully selected to reduce the environmental impact and ensure the products are designed to last. In 2020, AIAIAI launched new packaging made entirely from recycled materials and minimised the dimensions and weight with an upgraded design, the total packaging CO2 footprint was reduced by 80%.
By designing for longevity, and with modularity, AIAIAI's products can be upgraded as technology or needs evolve, extending their functional lifetime, and keeping them out of landfill.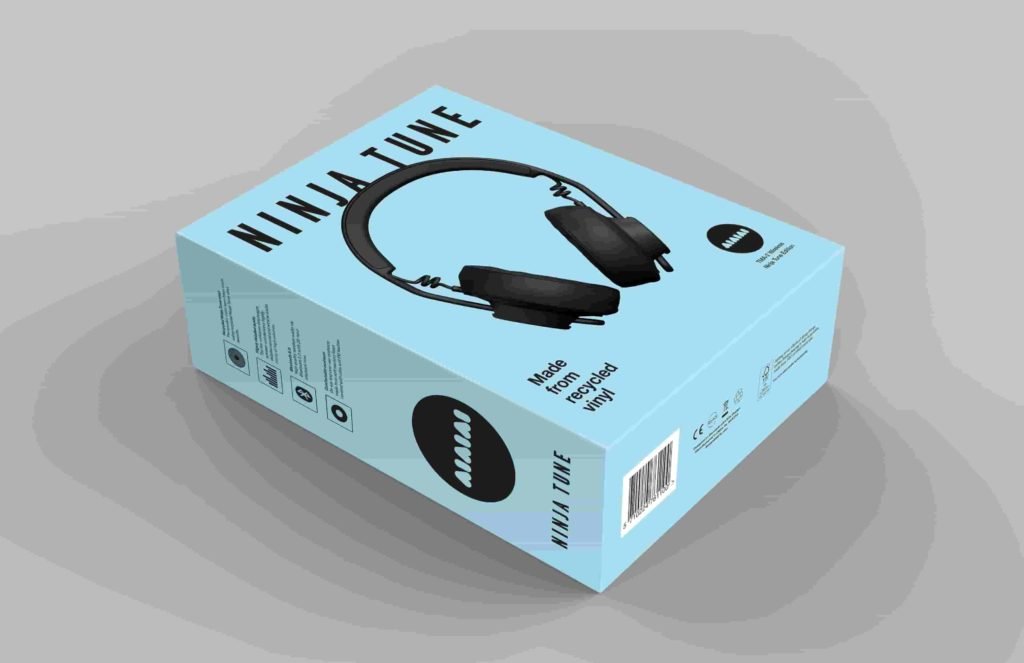 AIAIAI co-founder Frederik Jørgensen stated: "People need to buy fewer headphones and consumer electronics – and companies like ours must accept this. We launched AIAIAI in 2010 with a desire to create amazing products that would be trusted by music makers all over the world, however we also felt it was important to consider our responsibility as a brand and the impact we leave behind. Finding ourselves in an industry that can be at times comparable to "fast fashion" that contributes significant numbers to landfill, minimising the amount of waste has been one of our priorities. Our modular designs allow our users to easily upgrade parts of their headphones as their needs and technology evolves or repair them. This has allowed our product life to be extended in ways we couldn't have imagined, and generate less waste. We are continuously looking for innovative ways to expand on this and increase the amount of recycled materials going into our products. We can still create great audio products and ensure that we do this responsibly. We've come a long way since 2010 but we know that more can be done. It would be great if we can generate more awareness within our industry and have these open discussions to collaborate and create a positive future for generations to come."
Ninja Tune's Senior Designer Joe Durnan states why this was an important collaboration, "For Ninja tune as a label, we are keen to not only celebrate the past but also mark our intentions going forward both sonically and ethically. We are keenly aware of the need to explore more ecological and earth positive means of manufacturing. To continue to exist as an industry we need to place these topics at the forefront of discussions and decisions. This collaboration is not the final answer but more so an example of how working towards greener solutions can lead to innovative and exciting results. This project is an opportunity to continue to shine a light on an increasingly pressing global issue."
---
Specifications
The AIAIAI TMA-2 Ninja Tune Edition headphones have a customised, detailed and rich sound representation based on AIAIAI's Bio-Cellulose S05 drivers, and allows the comfortable choice of both on-ear and over-ear vegan leather cushions. A full charge gives 20 hours of high-quality wireless audio via Bluetooth 5.0, making it the ideal choice for long and critical listening sessions.
AIAIAI's TMA-2 Ninja Tune Edition headphones are available now from selected retailers and online for €250/$250.
---
Follow AIAIAI: Instagram | Facebook | Twitter | Soundcloud | Youtube
Follow Ninja Tune: Instagram | Facebook | Twitter | Soundcloud | Youtube