Schtu, CEO from the record label CASOMAT, talks with us on the occasion of their latest release: CASOMAT003. Featuring the electronic duo Teleporters.
After many years in the electronic industry as a producer, why did you decided to create your own record label?
I actually started it as a blog back in 2018, doing reviews of new records I'd bought plus the occasional interview with producers I like. As I started to release more of my own music on other labels though, I realised that ideally, I'd like to have more control over the specifics of my releases; things like the mastering, remixers, promotion and so on. I also felt like I'd be able to do a decent job at organising those things and so could offer a good platform for other upcoming artists to put their music out on too.
Then over the next couple of years I happened to meet a few people who would be able to help me out with the bits I didn't know much about, namely distribution and the business/legal side of things. So I decided to put an end to the blog and turn it into a label. I started looking for tracks to sign in 2020 and the first release came out in 2021.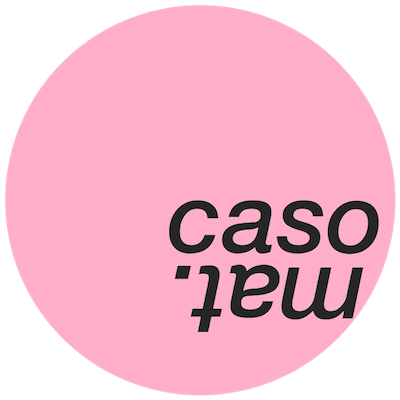 What kind of sound is Casomat interested in releasing?
The output is largely swayed by what I like to play in my sets. Namely housey stuff but with a strong tendency towards unique or interesting productions. In my opinion, a lot of the tracks falling under the 'Melodic House & Techno' header at the moment are fairly functional and often quite formulaic & disposable. Don't get me wrong, there's nothing wrong with tracks being like that as long as they make people dance – which is ultimately the point of club music – it's just my personal preference to play tracks which have something a bit unusual or different about them, or ones that are just that little bit special and you know will still be getting played in 5 years time.
So the idea behind the label is to be releasing music that's maybe a bit more quirky or that makes people think a little more when they first hear it.
I am sure that many of our readers are willing to send their Demos to Casomat. How can they do it?
Anyone can feel free to send a demo to demos@casomat.de and we'll listen to everything that comes our way. For me, if it's something that I would play in my sets, then that's good enough to release on Casomat. I try to be quite picky with what I play in my sets so that automatically translates across to label too!
What's the ideal goal for Casomat?
The main goal is to just keep releasing good music and see where that takes us. Ideally, I'd like to start putting things out on vinyl at some point because I started out DJing on vinyl and still collect records to this day. We'd also like to put on parties at some point in the future but given the current climate it doesn't really make any sense to start thinking about that right now.
CASOMAT003: The newest release from the label Casomat
CASOMAT003 is made by a Barcelona-based duo called Teleporters, consisting of Adwer and Jon Rabbit and although they've performed live numerous times over the last couple of years, this is their debut release.
I was already a fan of Adwer's solo productions so I got in touch with him asking if he had anything which could be suitable for Casomat, and he told me about this live act he is part of. Then he sent me some tracks and they were fantastic, so from then on it was just a case of picking which ones were right for the EP and finding the right remixers.

What can we expect for CASOMAT004?
CASOMAT004 will be by me, my second EP for the label after the debut release. So two original tracks plus a remix by Aldebaran, who's recently released on a bunch of top labels like Innervisions, Diynamic, TAU and Sum Over Histories. He's one of my favourite producers right now so very excited to have him on board!
---
Follow Casomat: Beatport | Facebook | Soundcloud | Twitter | Instagram
Follow Teleporters: Soundcloud | Spotify
Follow Schtu: Soundcloud | Facebook | Instagram |Spotify | Twitter | Youtube