Flatfoot Sam has been dabbling in the intricacies of music production ever since taking an interest in Dance music from 18 years old. He kicked off his career with the releases of a few vinyl bangers in the early '90s, which cemented his place in the industry.
Shortly after, he found his feet in a new line of work – promoting dance parties. His admiration for dance music has trumped every other genre that the scene has to offer, Flatfoot Sam has always been beguiled by the beauty and emotion conveyed through the art of electronic dance music.
We caught up with Flatfoot Sam to see what his all-time favourites are:
Favourite song?
Shoppers Paradise – Carter USM
Favourite DJ?
Slipmatt
Favourite venue?
Rhythm Station – Aldershot (RIP)
Favourite country?
England obvs
Favourite food?
Steak & chips with watercress and peppercorn sauce
Favourite genre?
Anything dance-oriented, probably hardcore or trance or old skool house
Favourite animal?
Terrapin
Favourite hobby?
Writing music/racing cars
Favourite series/TV programme?
Don't watch much telly but I like a Netflix series. Last good one? Queens Gambit.

Favourite artist?
Massive Attack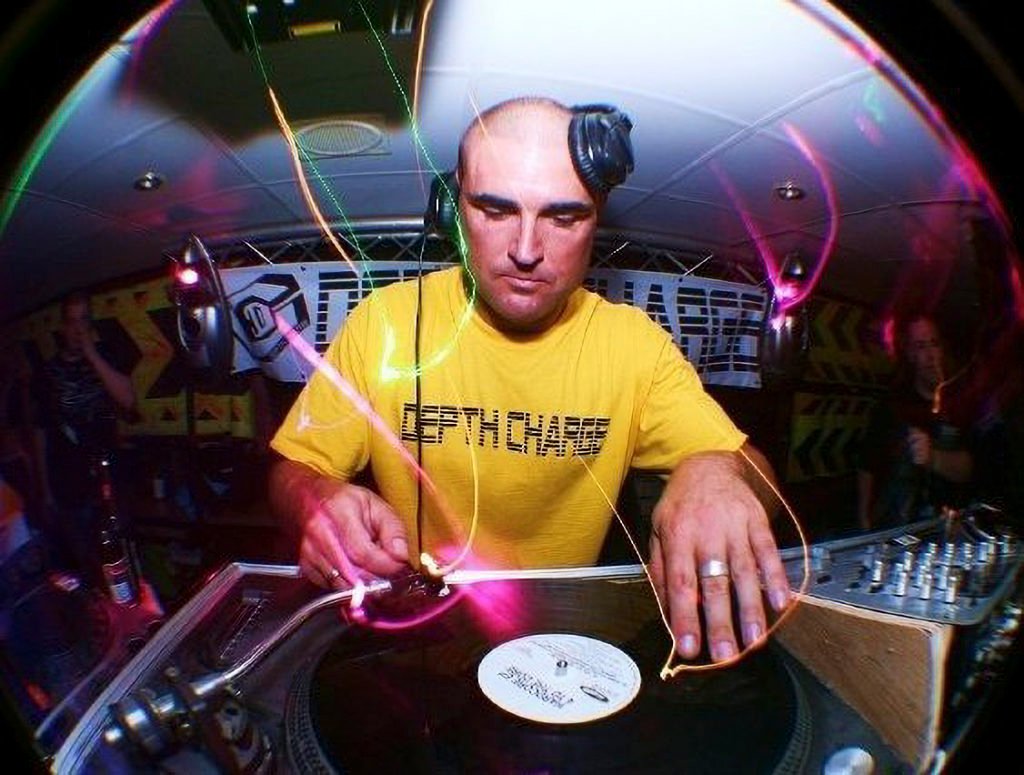 At the beginning of the first lockdown in 2020, Flatty harnessed his creative capabilities to create TripField; a fusion of Trip-Hop and Leftfield that incorporates chunky beats paired with the serenity and underlying calmness of Balearic vibes. TripField features cranking but uplifting rhythms and warm dubby basslines at or below 100 bpms, with ethereal samples and synths that distinguish it as a unique genre of its own. With the inclusion of subtle acid lines and an attitude, reminiscent of the early raving days and bands like Leftfield, Moby and Massive Attack, whilst also harnessing elements of The Prodigy.
Follow Flatfoot Sam: Soundcloud | Facebook |Spotify