Amidst the vibrant energy of London's nightlife, Milica stands out with her exceptional music mixes. Drawing inspiration from both the pulsating beats of Ibiza and the dynamic London scene, her music transcends genres, spanning from Tech House to Minimal, and featuring elements of House, Jackin House, and Nu Disco. We had a chat with Milica about her career and future plans.
1. Please tell our readers who you are and what you do. Introduce yourself to those who do not know you yet.
My name is Milica Mazzoncini – DJ Milica. I grew up in Austria and live now in London and Ibiza. After graduating I studied acting -during this time I started working at electronic music events as a student to finance my lifestyle. This student job brought me soon to Ibiza and then from there, I moved to London where I met the most influential people for my career.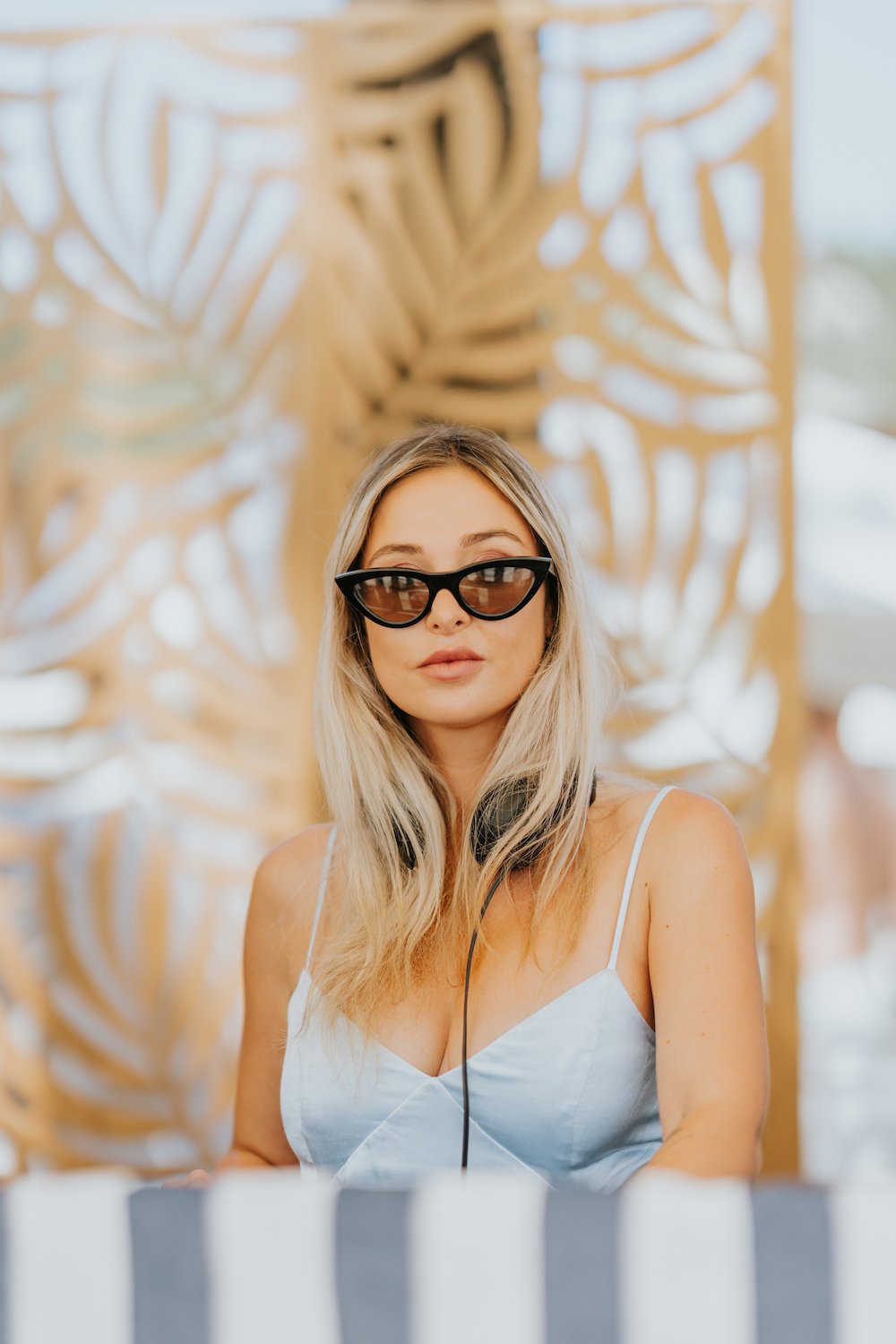 2. How would you describe your influences and how have they changed over the years? Did you change your taste over time?
Influence started when I was very young: tapes and vinyls from my parents(80s/90s). Also watching Love Parade on TV when I was young was something that stuck with me in my mind.
Since I started working in music where I grew up (Vienna), I was mostly going to Techno and Minimal (Romanian) and Deep Tech events. When I first came to Ibiza I heard Tech House for the first time. I would say Minimal and Tech House is the music I produce and play. There are many different ways I categorise my Tech House and Minimal in subfolders and this definitely changes over time which kind of Tech House I prefer to play. I like R&B and hip-hop influences, but also 80's synths, spacey effects, vocals, edits…
3. What´s new right now? Do you have any upcoming releases or live gigs that we should know about?
I finished my first 2 tracks this summer. They have been played by very big DJs during Ibiza season: Marco Carola, The Martinez Brothers, Nic Fanciulli, Matthias Tanzmann, and Richy Ahmed and Stacey Pullen…. this was a big highlight for me to hear these tracks in clubs like Amnesia, Hï Ibiza, Pacha, Ushuaia or Space Miami… it was a very stunning moment for me when I heard/saw them being played "live". I hope to find the right label soon to release them.
Upcoming plans:
Playing in my home town in Vienna, in "O – der Klub" with Sven Väth on Friday 15th of September and on the 16th morning at a big after party planned in one of the most historic clubs in Vienna – BabenbergerPassage.
On the 23rd of September in E1 in London with Paco Osuna and Nicole Moudaber.
And something big is coming up in November.
4. What is the process of preparing for a live show like?
I am constantly listening to new music and downloading a lot of new music weekly. I am frequently updating my library and like to have it categorised (German way). I do a pre-selection of tracks for each event. I play at home on my speakers' new tracks to test them out before trying on the big sound system.
5. What makes you decide to play a particular record during one of your sets? Is there a criteria other than pure subjectivity, for selecting what to play at a gig?
Non-subjective is: it's important that it technically fits (the keys go together).
I like to always play new tracks unless it's a classic. I like to play demos/promos that nobody has- tracks I haven't heard anyone playing before. The track needs to have this kick that makes you dance. I always imagine if one of my sexy girlfriends (very good & professional dancers) would dance to the track and then if I can see this in my head I know it's a good track to make people dance.
6. Tell us about one of your most memorable DJ sets.
Music On at Destino Pacha Ibiza this summer in August.
I had the honour to play a warm-up set and open Music On. I played before Fleur Shore, Pawsa and Marco Carola in one of the most beautiful clubs in Ibiza. It was a dream coming true for me.
7. What were some of the main challenges and goals when starting out as a DJ and how have they changed over time?
Track selection on the spot. I used to be very nervous and thought too much about which track to put next. I am a perfectionist. I need to tell a story with my set. It has to be a story that I am controlling and people understand. If I get out of this storytelling part I can get lost.
Over time, storytelling has become safer, and more creative and technically everything goes more smoothly. Even if I drift away in a direction that was not good I don't panic but I get back on my feet and get it right.
8. Do you have any other goals you'd like to achieve in 2023?
Releasing my 2 tracks that were played this summer. Working at the moment on new tracks and collaborations. Hope they will be as good or even better to get in people's heads. Ultimately, the most important thing is to make the people dance.
Follow Milica: Instagram | Soundcloud