Pioneer DJ back at it with its brand new DDJ-FLX6 controller
Back at it with the latest addition of Pioneer DJ's growing controllers, they unveiled the brand new DDJ-FLX6. A 4-channel controller designed to integrate with rekordbox dj and Serato. It comes with a new grey and black matte look packed with new features and designed to allow artists to perform more intuitively with their own style.
The console has the Merge FX function that allows a single knob to control up to four different FX at the same time. Its flexibility allows artists to choose software like Serato or rekordbox dj when using the DJ Performance mode.
The upgrade on DDK–FLX supports full-sized jog wheels displaying the track position. Along with that comes the Jog Cutter feature giving the artists the ability to scratch via the wheel without them needing to use the crossfader.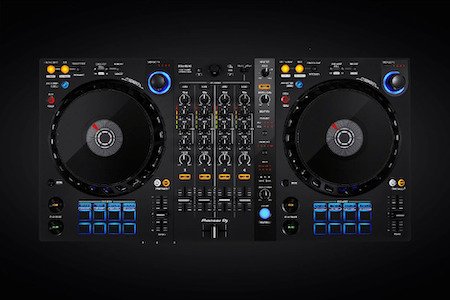 Each deck has eight performance pads with Hot Cue, as well as six assignable FX across two FX channels, which filter per channel and mic input. There is no input due to which FLX6 cannot be used as a mixer.
The sample scratch feature is now available on the DDJ-FLX6 controller. Helping to assign different sounds to the sampler and then loading them onto the decks to use through the Jog Cutter feature. With the four-channel available, one can play the track on Decks 1 and 2 as well as scratch with favourite samples on Decks 3 and 4.
At the top right of each deck is the Merge FX knob that provides a variety of new effects that according to Pionner DJ makes shifting through genres seamless. Shifting the knob can help in cross-genre transitions and initiate a crescendo; from here it is possible to trigger a beat drop. It is also possible to make your own merge effects on this.
Pioneer DJ's new DDJ FLX6 is now available. To know more, check out the video below.