Syntorial is the easiest way to learn how to program patches on any synthesizer
Syntorial is a video game-like training software, that will teach you how to program synth patches by ear. With almost 200 lessons, combining video demonstrations with interactive challenges, you'll get hands on experience programming patches on a built-in soft synth, and learn everything you need to know to start making your own sounds with ease.

Syntorial.com
---
Tutorials
After downloading Syntorial, you will be required to select your audio output device and if you want, a MIDI device to play the built-in synth that comes with the software but don't worry if you don't have any, you can also use Syntorial with the PC Keyboard.
Once you configure those parameters, the video tutorial starts explaining you the process and how the classes are arranged. First, a brief explanation on how the sound is produced by any synthesizer with the Oscillator and after those tutorials you start with exercises.
---
Exercises
The first module starts with the basics, the software doesn't show you the full synth, only the keys and one button, the wave selector (Oscillator).
After the explanation you have to select by ear which waveform is playing the "hidden patch" and mimic it in "my patch". If your answer is 100% correct, Syntorial will give you 3 stars, but if you are wrong it will mark the incorrect knob or fader in red and guide you until you find the exact reference sound.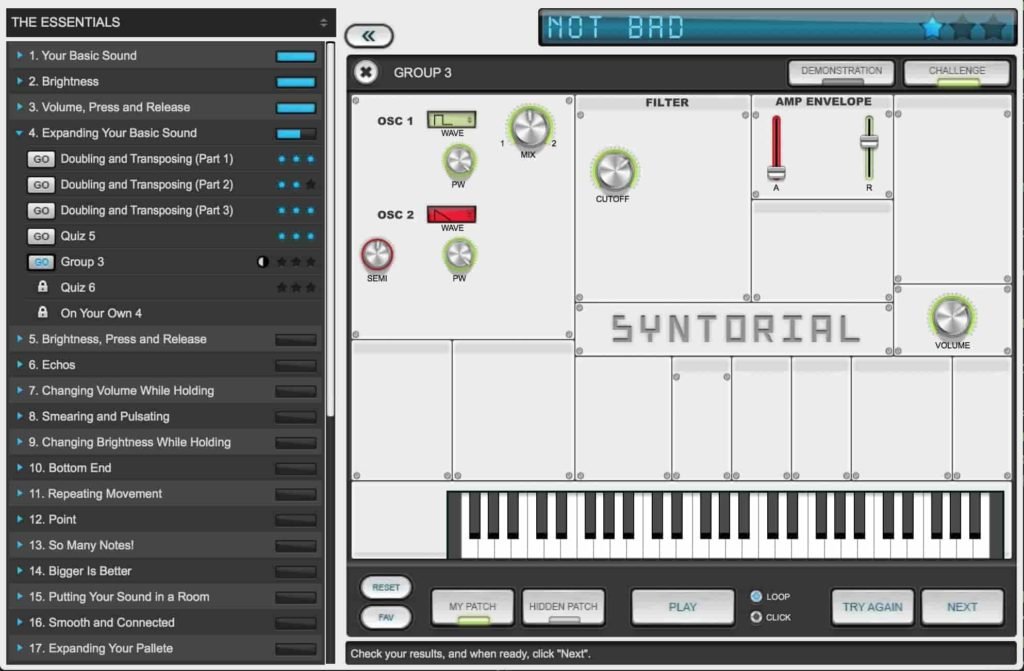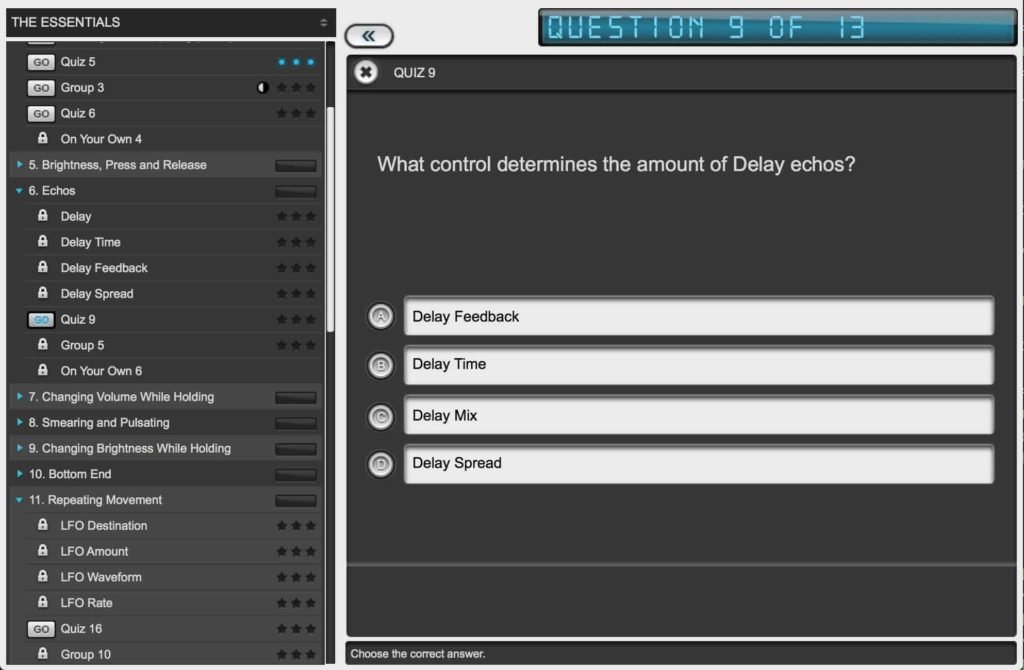 At the end of every lesson, Syntorial tests what you have learned by asking you some theory or sound related questions. Once you finish, you will unlock the next lesson.
As your synthesis knowledge increases, you will unlock step by step the full potential of the Syntorial's built-in synth.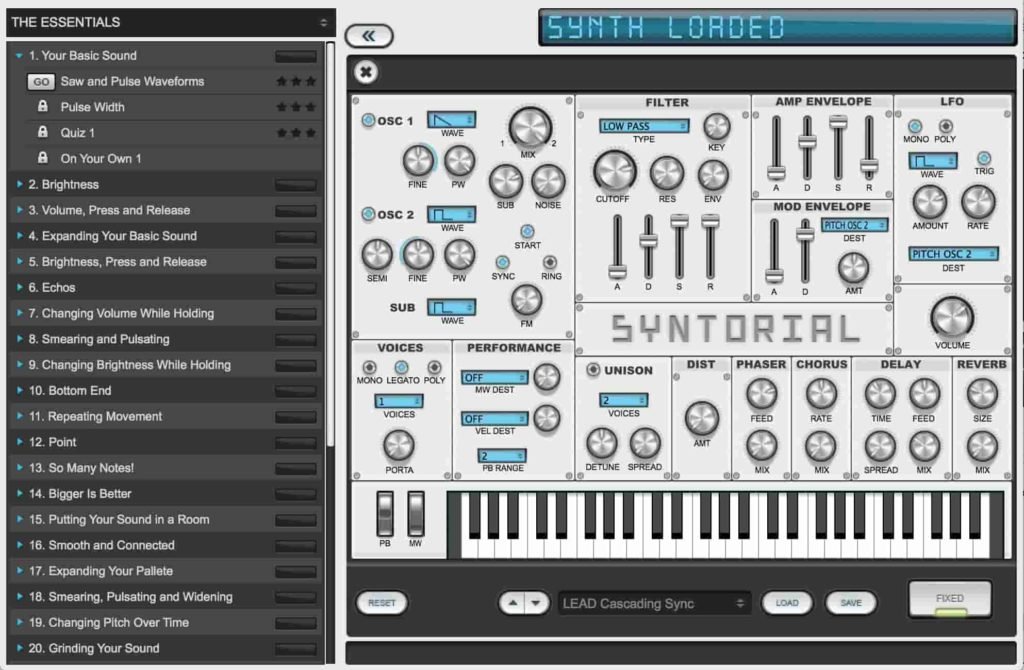 ---
Conclusion
After many days testing Syntorial by AudibleGenius, we are happy to confirm that this software is an incredible tool for beginners that want to learn synthesis in a fun way.
The software is extremely simple but does its job extraordinary well. With a user friendly layout that doesn't requiere internet connection, you can learn little by little how to program patches by ear without any external gear.
Syntorial also has free expansion packs for all registered users with lessons for Serum, Massive, Sylenth1, Z3TA+ 2, and Minimoog Voyager.
The software works with MacOS 10.9+, Windows Vista, 7, 8 & 10 and IOS 8+ and has a Free Demo with 22 lessons (out of 199), 4-5 videos from each additional Lesson Pack and no time limit.
The full software price is 137.99€. There is also a monthly plan for 8.9€/month during one year but only available for the Spanish version.
---