Hailing from Denmark, Terry Golden is somewhat of a veteran in the dance music industry, with almost 30 years of knowledge under his belt DJing and Producing in the electronic music scene. With musical influences built from various genres and artists like Armin Van Buuren, Tiesto, and some of his more recent influences like David Guetta's Future Rave sound, Terry offers up fresh and unique music as he merges his different techniques and experiences to create truly ear-catching releases. He has made himself known in the scene and turned heads along the way, with Radio support from some of the biggest figureheads in the industry, like David Guetta, Don Diablo, and Hardwell.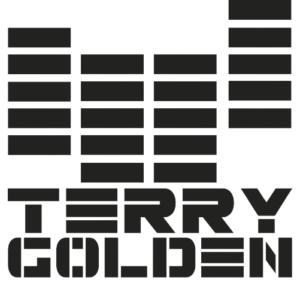 Hey Terry, great to hear from you. How are you?
I am great, really busy we a lot of different things. So, trying to keep up, and at the same time trying to lock some nice venues and festivals for upcoming months.
How would you compare the track to some of your other releases?
We are hovering in the same style, but as the rhythm is a bit different, it feels more uplifting if I compare it to EvaR, which has a harder beat.
How has your musical style developed over the past year?
I have been moving from more traditional Trance sound, into the sound I have now, which I will say is my own, Surely I am very inspired by the Future Rave movement from Morten and David Guetta, but I made my own version of it, using both Trance, House, Big Room House and Techno.
Do you have a favourite section of the tune?
I really like the energy in the drops, and how the rhythm is really driving you to move.
What other projects are you working on at the moment?
Different things, but very exciting things. I have just finished a new collab with the super talented vocalist Robbie Rosen. I think we made something special together, and for sure the most commercial I have done. I am also working on a full album, and a few other collabs, so a lot of exciting stuff coming soon.
What artists do you have your eye on in the scene at the moment?
I really think that Kryder is hammering many good tunes at the moment, but I follow many different artists, so there must talent out there.
Did you overcome any struggles when you were making 'Made It'?
Some struggle with the leads, at the beginning it was too dark and deep, so it got too muddy.
How would you describe the track to someone who hasn't heard 'Made It' before?
You hear the Rave sound, and you feel something energic is about to happen, and then I think you relay feel a positive energic vibe in the drops, which just want you to move.
How would you describe the typical 'Terry Golden' sound?
Strong leads, powerful kick and stabs and lots of bass and effects. You will hear both Trance, House and Big Rom at the same time and a clear reference to the Future Rave sound image, but still, always adding something different.
Finally, where can we go to listen to this release?
Spotify, Apple Music, Beatport, iTunes and many other platforms – So I think you will find my music on your favourite music platform, just type Terry Golden, and press play!
Social Media:
Facebook | Instagram | Spotify | Soundcloud | YouTube | Apple Music | Deezer | Beatport