From human geography to House DJ, UK producer and label-owner Sandor is making serious waves in the House and Tech music scene. With support from heavyweight Fisher as well as the emergence of his own label SnD, we sit down with the artist in this exclusive interview to talk about his journey.
Can you tell us about how you became involved in the music industry?
I was quite late starting my journey into the world of music, having only discovered House music when I moved to Brighton for University. Instantly, I was hooked and bought some decks a few weeks into my second year and straight away started DJing at the House parties me and my housemates threw.
From there it became so important to me to make some sort of career even while finishing my degree (in human geography of all things). So I started working for some crappy student R'n'B night just to get into the industry, and eventually was lucky enough to work as an intern for the team behind the best electronic club in Brighton 'The Arch'. I met some amazing people working there and ended up becaming a resident which I still am to this day. I think this was really important, as I could really hone my craft as a DJ doing a lot of opening and closing sets, and getting some great content for social media.
All the while I was teaching myself music production, just putting out my own beats for free downloads and attending as many club nights as possible, getting to know a lot of people in the local scene.
Then my break came in 2020 when I signed to Solotoko, the support from Sonny Fodera was something I'd dreamt of and with my track "Heartbeat" currently at over 3 million streams it really took me to the next level once clubs reopened. Since then I've played a lot of events across the UK and further afield with gigs in Italy, Poland and Denmark.
Your label, SnD, has been gaining a lot of attention lately. What inspired you to start SnD and what plans do you have for the future?
Firstly the name is a little word play from my Call Of Duty days as I used to be a real gamer nerd, so its an abbreviation for the game mode Search and Destroy which I used to play professionally, as well as being short for Sandor.
So, like I mentioned I'd been putting my own tracks out for free on Soundcloud for quite a while, as not many labels were really interested in my music at the start, or atleast the kind of labels I dreamt of being on. I felt it was so useful to be able to control my own release schedule and put out beats when I wanted instead of having to wait months or even longer to find a label that would sign my music.
So SnD is a continuation of this thought process, its a space for me to release my own music on established platforms such as Beatport. Having the ability to put my music out as soon as its finished is really important to me because I feel what is classed as current in House music can change so quickly and by the time I found a home for some tracks they felt old and out of date.
I really would like the label to grow in conjunction with my artist brand, as I think I'll always need a space to release my own tracks, it gives me the freedom to not worry about having to make music that will get signed by certain labels which I think has really helped my creative process recently. It would be great in the future to start doing some parties with it, aswell as some merch.
Your music has gathered support from one of the biggest names in the scene Fisher, including videos of him playing your music on his instagram posts. How did this come about and what does it mean to you as an artist?
So a couple of years ago, I sent Fisher a random DM just asking if I could send him music, I think I must of had some amazing karma because even though he wasn't following me, he replied and said absolutely. Since then I've been sending him music pretty regularly but only got downloaded for the first time this year, which even just to be downloaded I couldn't believe it.
Since then I've been constantly searching his tagged videos and managed to find videos of him playing my tracks in Bali, then Miami and his own festival in Brazil, I must have watched these videos hundreds of times!
It means so much to me especially as I set myself 6 goals a few years ago, and wrote them on a blackboard on my fridge, number 5 was to get his support on my music, so to achieve this one really solidifies that I know I'm going in the right direction.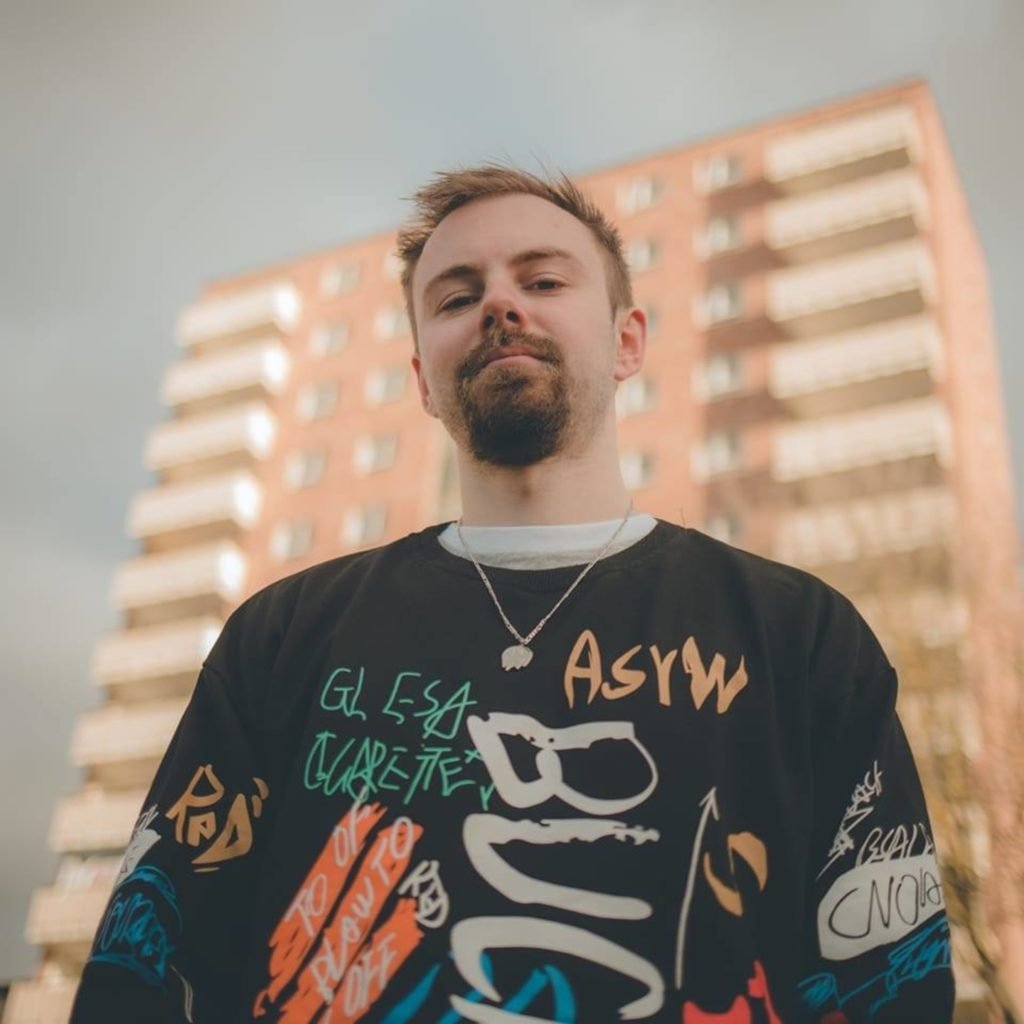 Through his astounding creativity and musical prowess, Sandor continues to push the boundaries of the genre, setting new standards of excellence for generations to come. Delivering a sonic experience that is equal parts electrifying and awe-inspiring and with future ambitions of SnD Label parties and merch, new releases, projects and gigs on the horizon, we are excited to see what the future as Sandor continues to serve the underground.
Follow Sandor: Instagram | Beatport | Soundcloud