Vesper Grand Polish DJ and music producer based in Warsaw. Music has always been an essential part of his life. He has several years of making music but he always has the talent. As a child, he learned to play the accordion. But then, he had his first contact with fitness and that changed his life completely.
He fell in love with the possibility of exercising to the rhythm of mixed music. That's why Vesper is so passionate about those two disciplines. For 9 years he was a leading aerobics instructor in Poland, as well as the first Polish champion in sports aerobics. She loves energetic and cheerful music that puts people in a pleasant mood. Listening to it is one thing, but creating it is what turns him on the most.
"I am still learning, but it gives me great pleasure and I would like everyone who listens to feel the same." – Vesper Grand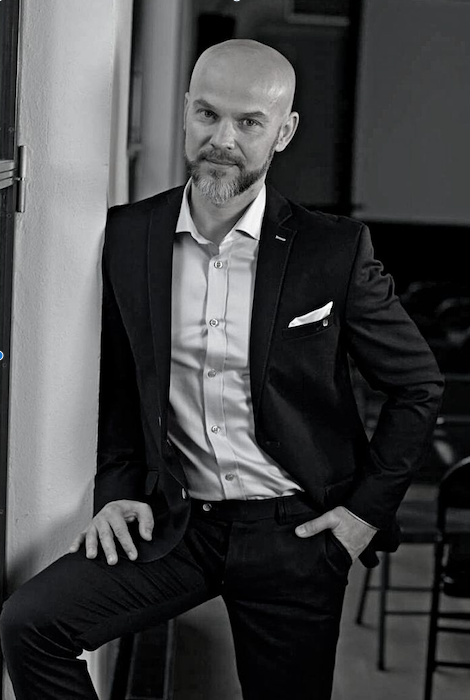 What's Vesper's inspiration?
This artist has inspiration for his music comes from the big pop stars like Madonna, in the EDM world he loves David Guetta. He says is his goal to make music like him so that's the line he is trying to reach. But he also is a big fan of Avicii (Tim Berg), especially for the song 'Levels' and 'X you' he thinks at that moment he feels inspire to make music but not begin to make it, it was after a few years that he took the first step, with the Madonna remix Madonna's Live To Tell.
R: Outside of the music world, I'm a huge fan of Arnold Schwarzenegger. His persistence in achieving new goals throughout his career should inspire everyone. His words 'Dreams are for the dreamers. Goals are for achievers', they really push
me into action.
How is Vesper's original production?
After making remixes this time Vesper his own track named 'NEW' is a pleasant feeling of getting involved with the sounds and impossible to not dance with it. He has been using FL Studio. It's a powerful tool used by many great producers, including Martin Garrix. It has a wide range of possibilities, and if you're creative, you really can get the most out of it. The most important thing is that it allows you to constantly develop, and I like to learn.
R: My biggest challenge is … social media. It takes me a long time to produce music. I
am constantly learning and trying new things to make it as good as possible. I prefer
direct contact with the audience while playing live.
What are your new projects?
Vesper takes a long time producing music and trying to make his name known on social media but he prefers life shows where he can connect directly with the audience. After the release of 'New' He is going to release two more original tracks before summer, so he can get inspired to start producing more. R: This will be my own production entirely. I want them to come out before summer vacation. In the summer season, I'll be more focused on playing gigs. This period is also a great inspiration for my next songs.
Follow Vesper Grand: Instagram | Youtube | Twitter | Spotify