Today we have the incredible opportunity of chatting a bit with zbrah, a multidisciplinary artist that can't stop creating art in many different forms.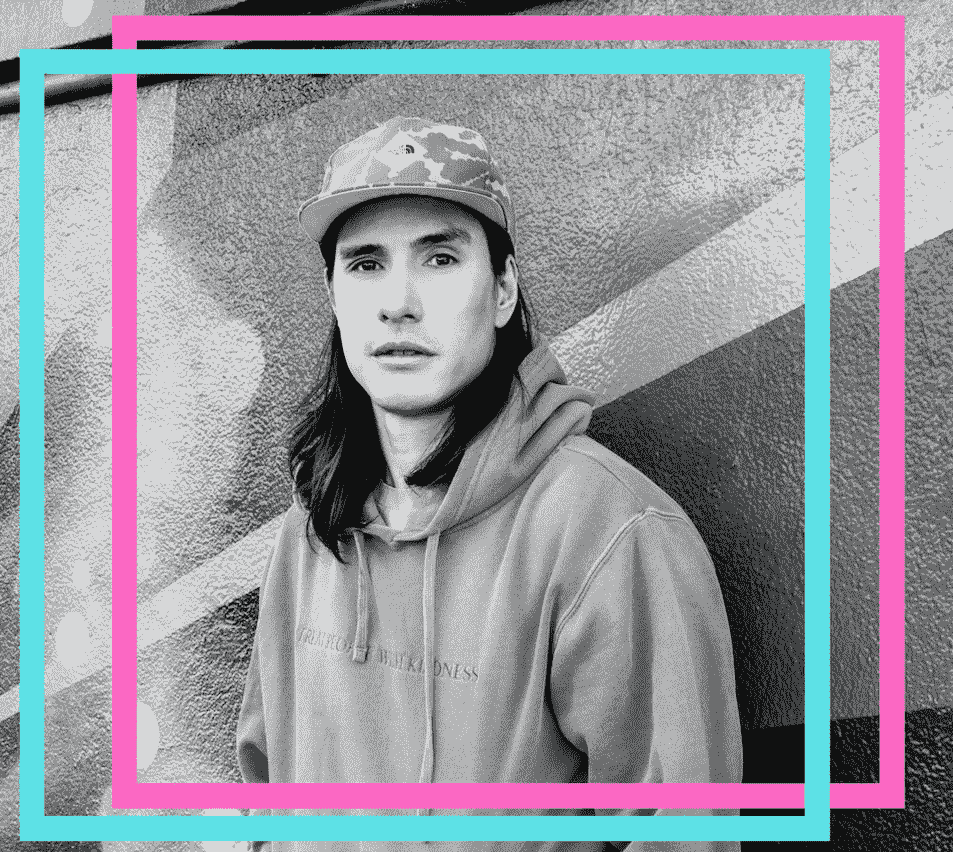 Who Is zbrah?
I am a DJ/ producer, radio host, but also a multi-talented artist. I paint, graphic design, shoot photography, edit video, model, act, and I like to get my hands dirty in anything that involves creativity and expanding the mind. I love art and all mediums.
I am constantly learning and evolving every day. As of now, my focus has been music for the past couple of years, but my background has always been in performance, whether acting on stage or in front of the camera or now in a DJ booth.
2. You are originally from Vancouver but based in L.A, "the city of stars". Did the city in some manner help you to achieve your goals?
The city has influenced me in many ways, but one being there are a lot of aspiring people that move out here and it can be very motivating to see others succeed. Seeing others' success has given me the drive to push harder and harder to achieve my goals. It is also a place where even when you make it there is still more to achieve and that is very inspiring. You should always have unlimited goals, once you accomplish one, move on to the next.
3. How do you perceive the L.A dance music scene? What can you tell us about the LA scene?
I have lived in LA since 2007. I have seen the scene dramatically change and it has been amazing to witness. Around that time when I moved here the dance music scene was starting to boom slowly, by the time 2010 hit, DJs were the new rockstars, making six figures and on billboard signs. I used to see the biggest DJs in the world for free in the clubs when I first moved here. EDC used to be held in Downtown Los Angeles…
I was going when the crowds were tiny, you could lay down on the ground or have plenty of space to dance, it was great for the spectator or so-called raver at the time. Fast forward to today, LA has developed an amazing underground scene, so many parties every weekend going all night to sunrise in the warehouses, getting top talent around the world, but also LA has something for anyone.
If you like bass music, there is something, if you like techno, there is a techno party, EDM, there is something for that, anything you are vibing with LA has it and it wasn't like that just a decade ago. More options now. It is true LA people love to party and the best thing about LA is the so-called LA "vibe." But I am biased, you either hate or love it, come visit and find out.
4. You mentioned you co-host a radio show on Dash Radio. How do you find new music to share or what makes a guest mix get chosen for the show?

Yes, I am a co-host of a couple of shows on Dash, one being a dance music show called Tasty Tuesdays On The Dance Floor. Honesty, I am just digging and digging and listening to so much music on the internet. Whether that is Discogs or Beatport, sometimes people send me music to listen to.
As for the guest mix, I like to highlight DJ's that might not have the platform or the followers of being heard. Or maybe they are just starting out but they make great mixes and they have a great sound. And I love to highlight music that maybe you might not hear on the radio waves normally.
The other day I highlighted a DJ from Mexico, DJ Anwar and he puts together fire psychedelic trance mixes. When I heard his mixes on SoundCloud, I wanted to give him a platform because what I heard was dope and I wanted listeners to experience a different type of genre, psytrance. I have an open mind and I love all genres of music. But if there are DJs out there find me on the gram @zmanzbrah and send me your links, I always love hearing new music and mixes.
5. You are a multidisciplinary artist, can you describe your approach to art and being an artist?
Honestly, like I was mentioning before, I just create and sometimes I have no idea which direction I am heading. Ideas and concepts have always come easy to me. Also, as I mentioned I have been inspired by other artists from what I have seen or heard. What I have learned throughout my whole life of creating art. You just have to create even when you have a block or fog in your brain.
Just create. Once you start creating, whether that is making music, drawing, shooting photography or whatever, once you get your butt working and making something the rest will follow and you might be very surprised what comes out of it. But nothing will happen unless you make the first move. And it was like I was saying before with goals, have goals but once you accomplish one go on to the next. Challenge yourself, be afraid, try something different, break the norm, think outside the box.
6. How would you describe your development as an artist and the transition towards your own sound and achieving your goals?
I will always be evolving and developing as an artist. That's just part of life, changing, learning, and growing. I feel like I am always working on something different, even a sound, I am still figuring out everything. I don't know everything about myself and never will.
I use that in terms of music-making. I create what comes to me and I am interested in all sounds and genres. What I make this year may be completely different next year, I can bet on it. Again, I reiterate, if you ain't creating you ain't achieving your goals. You must continue to work and work in life, I firmly believe that.
Check out his lastest release "Metamorphosis"
Follow zbrah: Instagram I Soundcloud I Spotify