If you are looking to have a good time, Wootmag has your back. We bring you 3 huge parties where you can shake off your Halloween webs from last weekend.
Sankeys – Fire In The Sky Party
After such an incredible comeback year which saw them host 3 sell-out parties, it's only right they end their last party of 2021 with a BANG. That's right… Get ready for their legendary annual 'Fire In The Sky' fireworks night special. This November 6th, they are taking the tradition of Fireworks Night to a whole new level and painting a pyro masterpiece in the night sky above the glass-roofed terrace of Studio 338.
They have gone to great lengths to make sure this is the biggest fireworks production they have ever done. Expect a huge line-up from some of the hottest and biggest artists in the scene right now like Bontan, Crazy Cousins, Pirate Copy, Proudly People and Andrew Kay.
Follow Sankeys: Instagram I Facebook
---
Boris Brejcha In Concert
Boris Brejcha. "The man with the mask", "King of high-tech minimal"; Boris has many names; but one thing is certain: He's been celebrated as a superstar in South America for years and the hype about him in Europe has also grown out of proportion. His name adorns all the line-ups at the most internationally renowned festivals and his club performances are often sold out within minutes.
Since 2016, he has been doing his own "Boris Brejcha in Concert" shows, filling the massive venues (with up to 15,000 guests) without any problems. After many releases, two bus tours through Europe with his label and a change to the well-known label "Ultra Music", Boris continues to enthuse the masses in 2021. Boris plays exclusively his own produced music and his music style is unique and unmistakable. His sets leave nothing to be desired; a mixture of powerful techno elements, rousing melodies and trance sounds.
Check him out this Saturday at Electric Brixton among other artists like Ann Clue, Moritz Hofbauer (Live) and Theydream.
Follow Boris Brejcha: Instagram I Facebook
---
Ellum Audio At Printworks
Maceo Plex returns to Printworks London for the first time in three years.
An absolute name in the techno reigns, American DJ and Producer Maceo Plex presents a showcase of his influential label Ellum Audio with special performances from the renowned Swiss duo Adriatique and very special guest Stephan Bodzin, as well as a rare b2b between James Ruskin and Boddika, plus many more.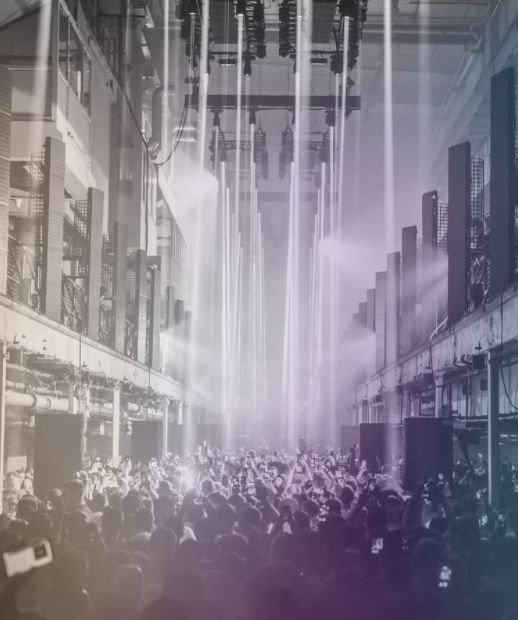 Follow Printworks London: Instagram I Facebook
Follow Ellum Audio: Instagram I Facebook