Following the triumph of the inaugural No Art Festival at the NDSM wharf in the previous year, attendees will once more relish an extraordinary and indelible encounter this year, as the spotlight shines on art and music. Come June 24th, No Art will metamorphose Amsterdam's Flevopark into an authentic sanctuary for House and Techno enthusiasts, showcasing an exclusive roster of renowned artists and promising up-and-comers, whose true identities are traditionally shrouded in secrecy.
"Our goal is not just to organize events, but to provide visitors with a complete musical and artistic experience. We aim to offer our attendees unforgettable days, which they will share with their friends or even strangers afterwards. All our events feature a special lineup, combining established names and emerging talent, which holds great importance for us. Normally, we only reveal this lineup at the last minute, but for this special edition, we wanted to share our excitement with all the fans."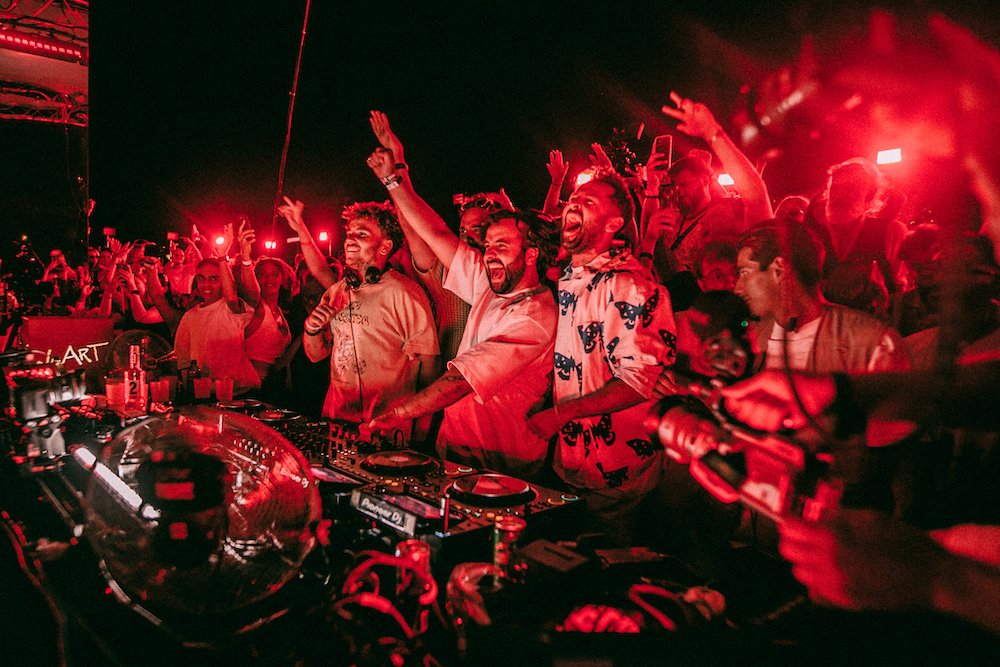 No Art Festival is one of the few Dutch festivals to have secured international star Peggy Gou as the headliner for this summer. She will be joined by none other than ANOTR, Moodymann, Astra Club (Carlita + DJ Tennis), TOMAN, Mateo Dufour b2b Alci, Deniro, Nedda Sou, and tINI b2b Shonky at Flevopark in Amsterdam on June 24th.
Alongside the No Art Festival, the organization reaffirms their commitment to the world of art with the Synergy Festival on June 23rd, presented in collaboration with their own Synergy Foundation. The entirety of Friday, June 23rd, will be dedicated to a diverse range of artistic expressions, providing a platform for both emerging talents and established international artists, meticulously curated by the esteemed Bogomir Doringer.
With an impressive lineup of international stars, engaging artistic activities, and an unparalleled atmosphere, the No Art Festival promises to deliver an unforgettable experience. It is expected that the 'final release' tickets will also sell out quickly, so don't wait too long to purchase yours. Tickets for the No Art Festival can be obtained here.
Follow No Art: Website | Instagram | Facebook | YouTube | Soundcloud