Electronic music and nightclubs are quite their own thing in Japan. The Japanese are very into the electronic music genre, which is clear from all the record shops around Tokyo to the endless number of DJ bars and small electronic nightclubs. Tokyo is an awesome playground for electronic music with countless events that focus on Techno, House and Disco, and everything in between.
With iconic huge electronic nightclubs closing such as Contact and Sound Museum Vision and new clubs have opened up, it is necessary to make new guidance for your electronic music nightlife in Tokyo for 2023.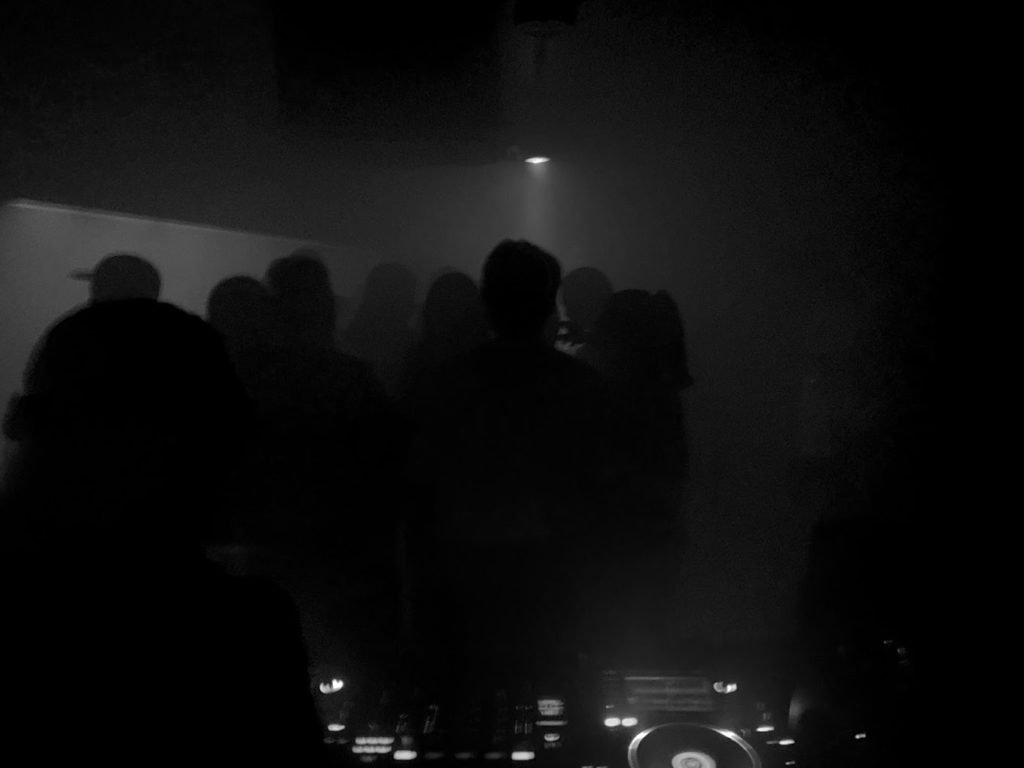 Opened in the summer of 2022, Note is a new small techno nightclub located in Aoyama, Shibuya-ku, only a few minutes away from Aoyama Tunnel/Red Bar (which you will read about further down the list).
The venue is a minimalistic designed medium-sized nightclub with very dark lighting, which fits well into its techno vibe. The place has high-quality Taguchi speakers, which make a difference in your musical experiences, including Techno, Tech House, House, Breakbeat, Dub, Acid Electronic, Trance and more. The nightclub is open from Thursday – Sunday and updates its Instagram every week with its upcoming line-up.
The place is quite hidden, and if you think you are in the wrong place, you are in the right place.
Another good part about this venue is that the entrance fee is lower than most other clubs in Tokyo with only 1000 JPY (7,5 $).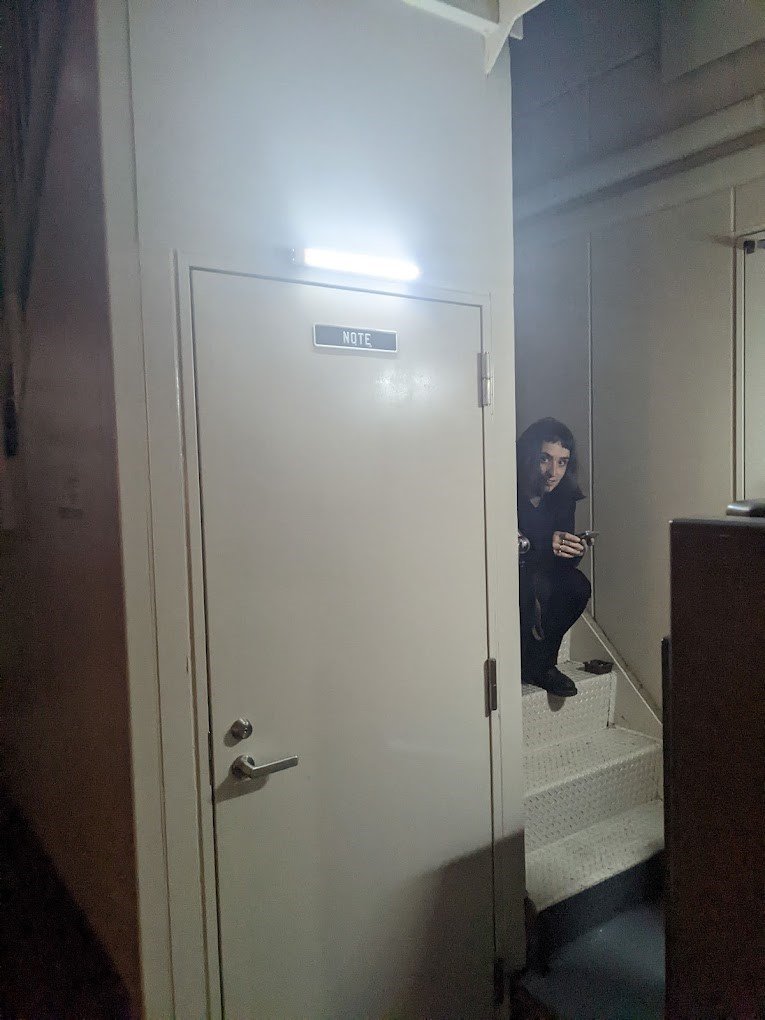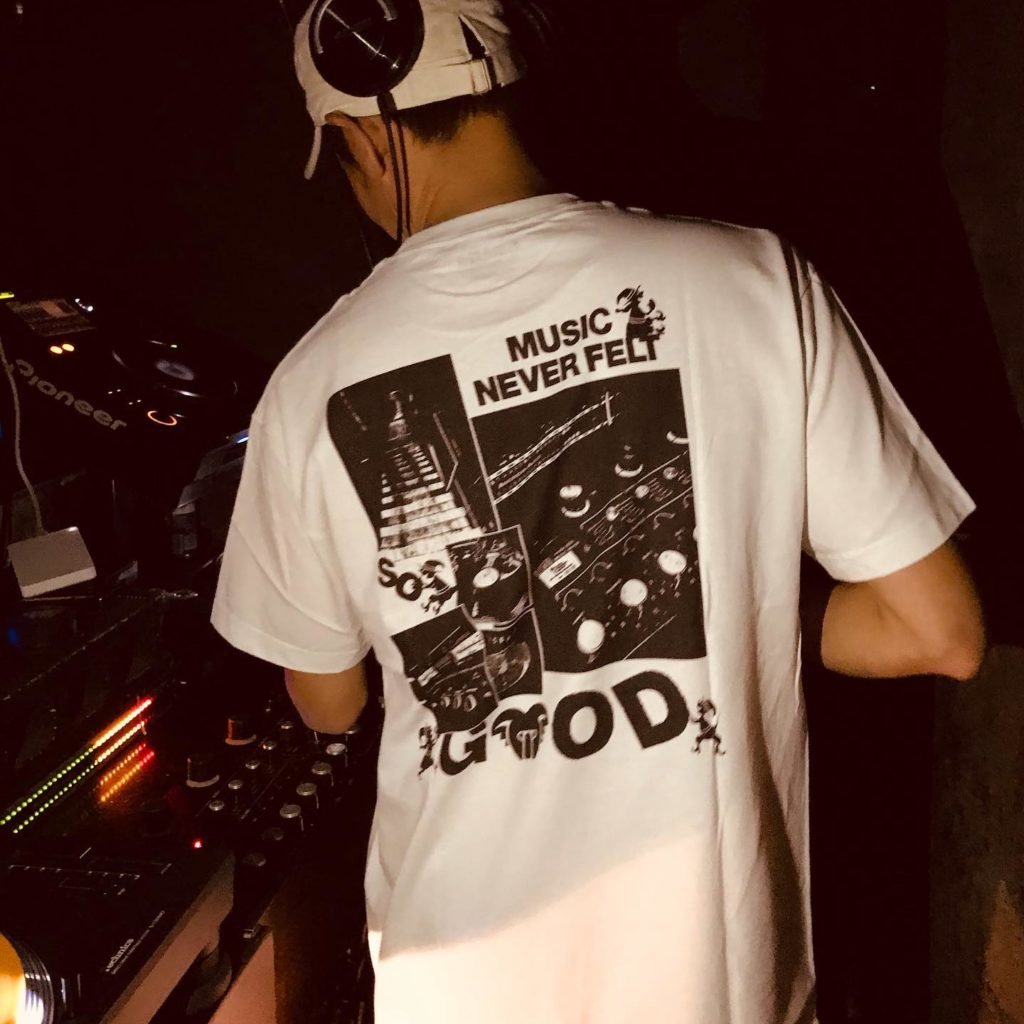 DJ Bar Koara (also known just as Koara) is a very small nightclub/bar split up into two sections a small dance floor and a small bar area. It is located in the backstreets of the Shibuya Scramble area as a basement style, and quite a cozy and intimate place (so could also be used as a date spot).
Koara mostly moves along the genres of Techno, Tech House, House, Disco, Funk, Soul, and underground grooves, and they use well-selected DJs. You can see their schedule on Koara's website and how they have categorized music on different days. You can also see their upcoming events on Instagram. This venue also has a low entrance fee of 1000 JPY (7,5 $) and their monthly event Disco Mania is quite a banger.
Originating in 2009, Solfa mostly plays electronic music such as Techno, Bass, House, Disco, Soul, etc., however, be sure to check the event as they sometimes have Hip-Hop/RnB/Beats nights. The nightclub is located in the fancy hipster area of Nakameguro in Meguro-ku, which is more residential compared to Shibuya-ku and full of craft beer bars, record- and thrift shops, as well as hipster coffee shops.

The venue is split up between the main floor and the lounge, and cost around 1500 JPY (11$) to get in. DJs as well here are very well-selected and fit the genre of the night. You can check its Instagram for upcoming events.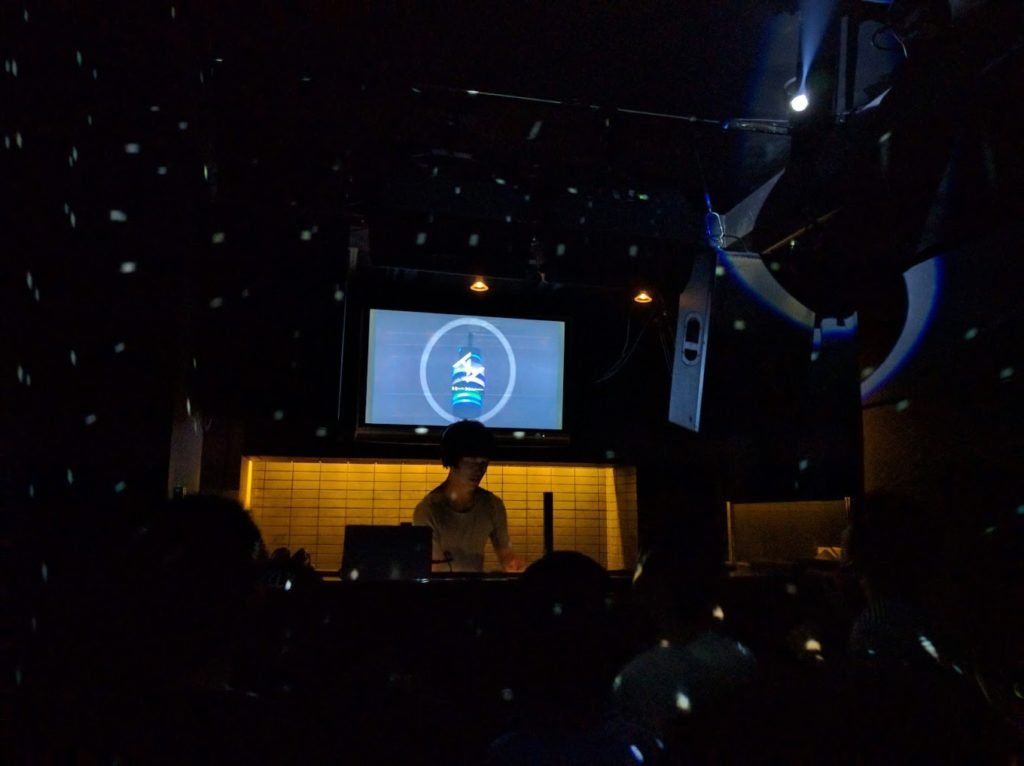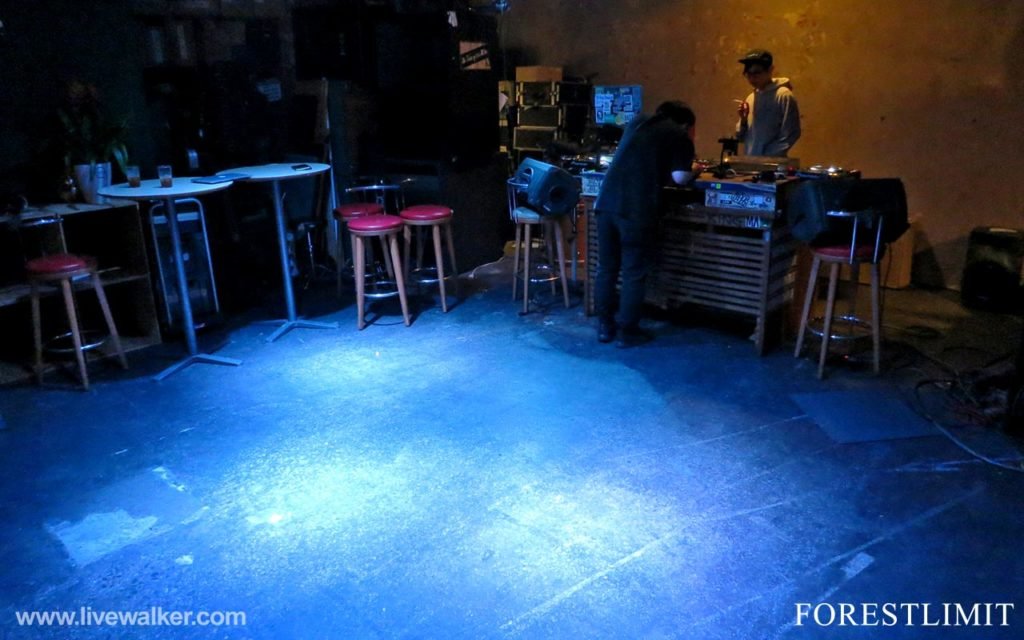 Do you want to go the more alternative way and avoid the mainstream crowd as well as tourists? On the outskirts of Shibuya-ku in Hatagaya, you will find an alternative electronic music venue called Forestlimit. People who tend to go here are pretty much the cooler ones as many of them grew up in Shibuya-ku such as Hatagaya or surrounding areas or currently live there (imagine growing up in the most "in" and central area of your own capital?).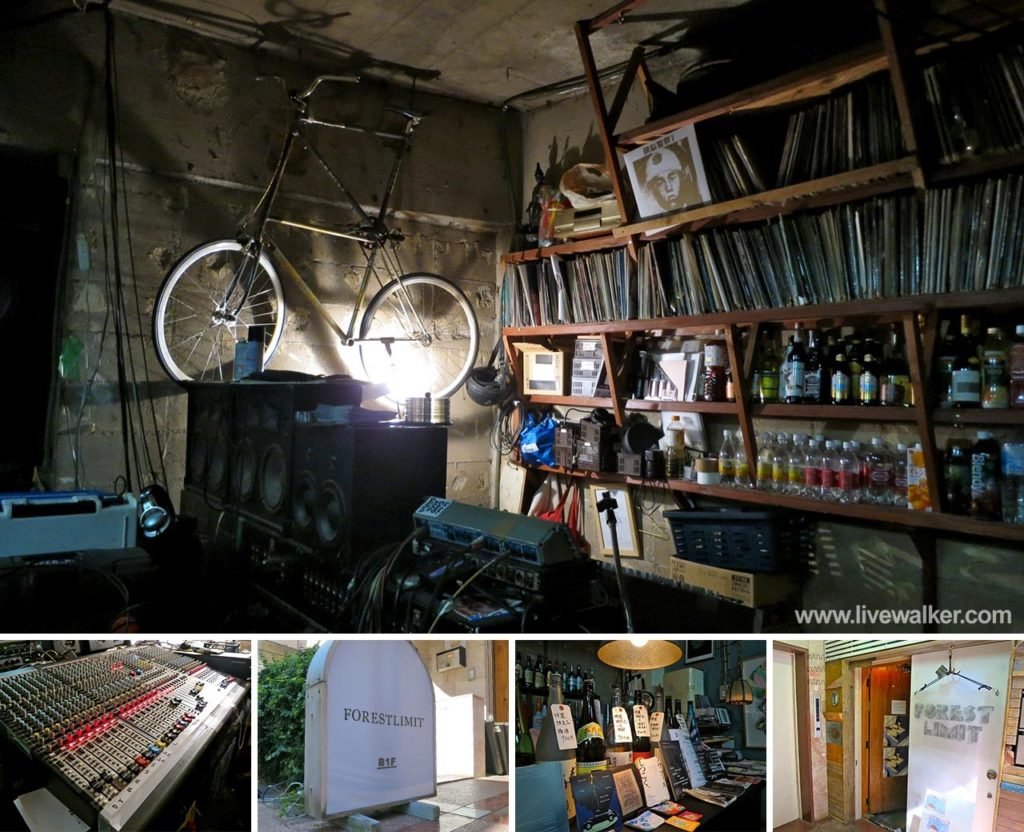 Many alternative types go there such as skaters, tattooed Japanese (which is not typical in Japan), and artists as the venue is also used as an atelier and studio-like function and is known to be more of a "unique" venue. The venue also updates its Instagram regularly. Their electronic music tends to be more experimental and spacey with genres such as Ambient Dub, Dungeon Synth, Bass, Jungle, Tribal Acid Breaks, Psybient, Deep House and similar.
Located in the fancy hipster area of Daikanyama in Shibuya-ku, Debris is a DJ Bar and creative space in fusion with the Chinese hip restaurant P.B. restaurant & cocktail bar. The venue has a great sound system, a chill atmosphere, and a sophisticated menu.
The music genre goes in the spectrum of Deep House, Ambient, Downbeat, Reggae, Soul, Dub, Jazz, etc., and has a music charge of only 500 JPY (3,5$). The bar is quite hipster and a lot of cool people go there as well.
You can check its Instagram for its DJ Line-up.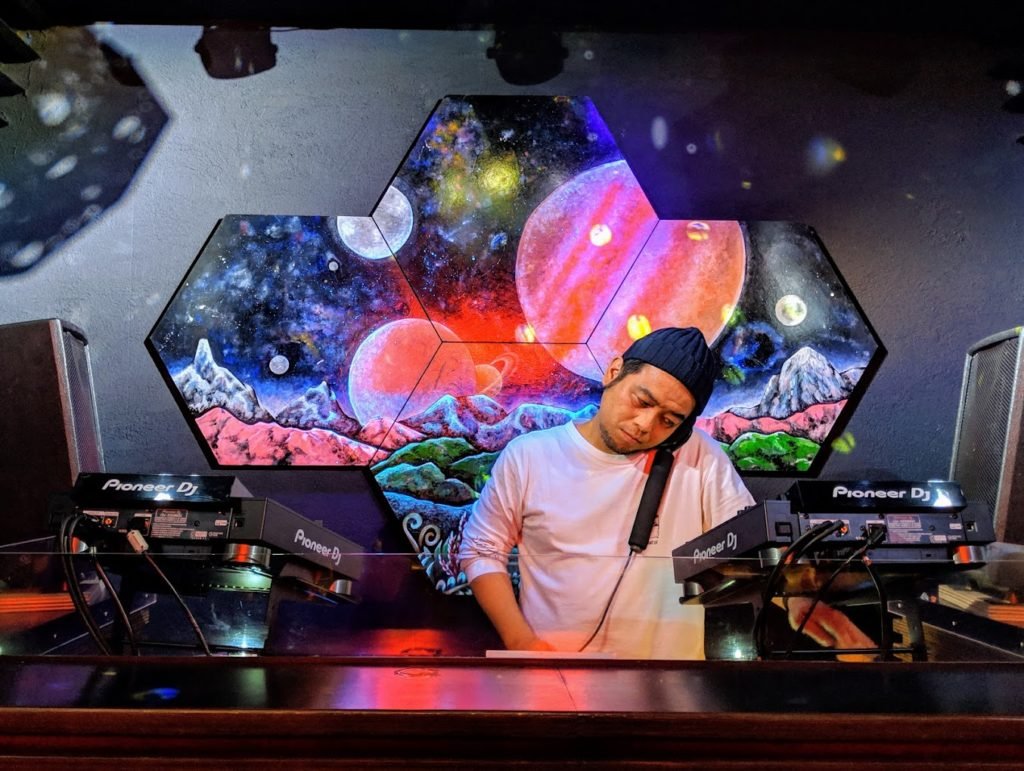 A three-floored techno nightclub (with one for VIPs only) right next to the love hotel area in Shibuya Scramble. The local DJ Nobu plays here quite often, as well as other well-selected Techno and House DJs. The club is quite large and has international guest artists such as Peggy Gou who played in January 2023.

This venue is perfect if you are craving a big nightclub, drunk vibes, and Hard Techno to dance to. You can check their Instagram here for their line-ups and upcoming events.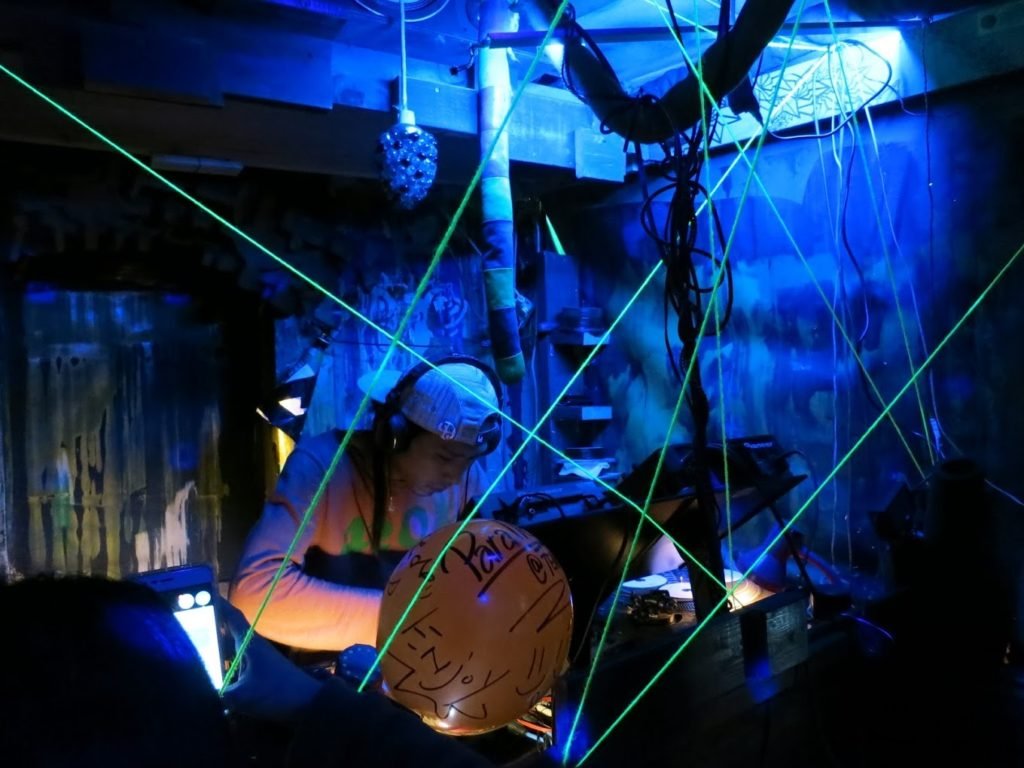 Originally from 2008, the local Tengushokudo (also known by locals as "Tengu") is a small DJ bar in Sangenjaya in Setagaya-ku (near Shibuya-ku) and is one of the most hipster areas in Tokyo. This is an awesome place if you want to avoid the normal crowd and tourists in Shibuya and meet fellow local alternatives.
The place is also known for being a morning party space and can get very lively, especially after 04:00-05:00 AM. The music tends to vary for more alternative forms with everything from Progressive Rock to Ambient LO-FI tunes to rare House and Disco. Also, this place is known for having a lot of spacy and alternative people hanging out.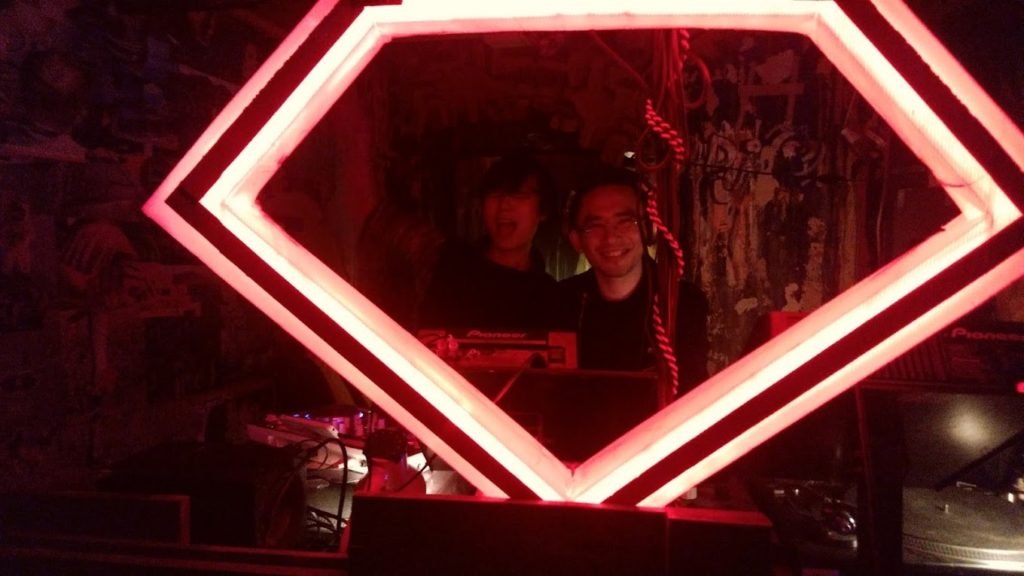 It has two floors, one being the Tengushokudo bar itself with the loft covered in plants bringing that hippie vibe, and upstairs is the record store RAWMEN Records, which also has a DJ booth and focuses on all kinds of music. A lot of cool local Sangenjaya people hang out here such as artists, DJs, Skaters, etc. And it is refreshing to switch up your Shibuya life with this hipster vibe. They also offer a pretty fire curry.

You can check Tengu's Instagram here, and already see how chaotic and good this place is just by looking at their event posters.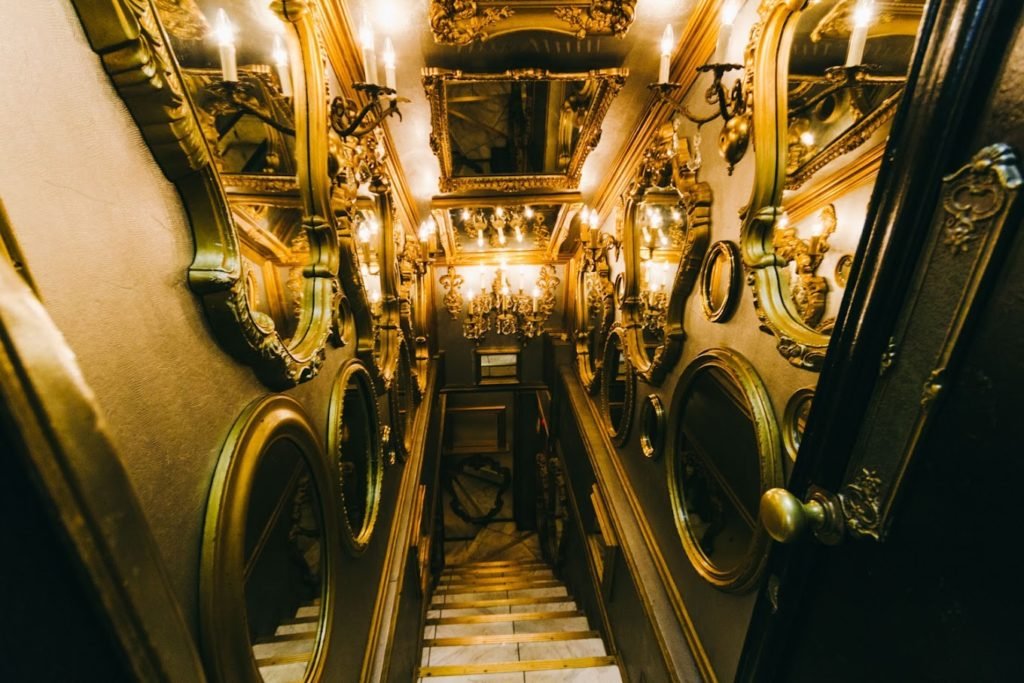 It can't get more central than DJ Bar Oath. Right at the famous Shibuya crossing in a much-decorated underground basement lies DJ Bar Oath, a DJ bar dedicated to Dance Music, House, Disco, Funk, Jungle, Amapiano, Garage, etc. The small nightclub is unique with its countless number of golden mirrors, crowns, and other fun stuff decorating the venue (such as the lady-figured Mirrorball on the stripper pole).

The small nightclub has a quite lively dancefloor and the people are a mix of music lovers, drunk tourists, and people who happened to end up there by recommendation or as an Instagram find. Despite having a mix of people coming for different purposes, the venue picks well-selected DJs of both young people and seniors, and it is a recognized venue for DJs to play. You can look at its Instagram for its DJ line-up.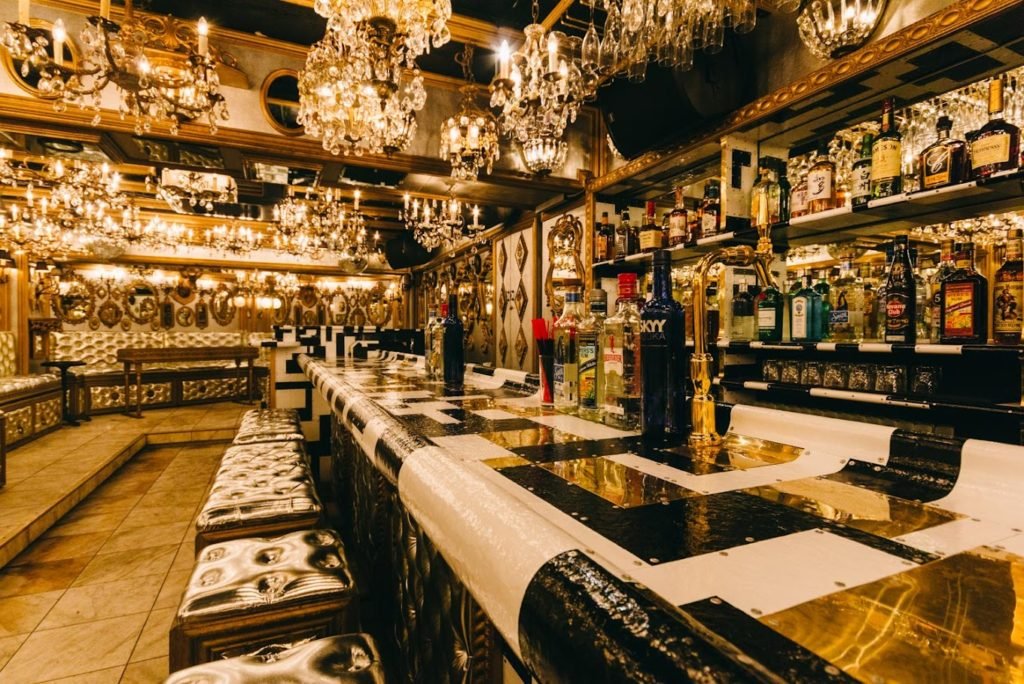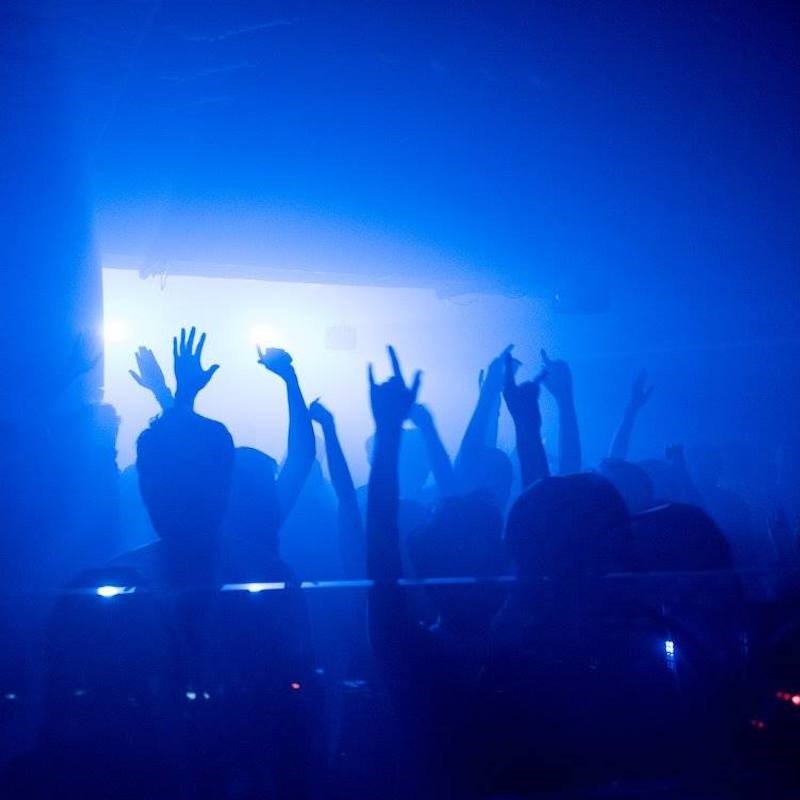 Opened in December 2022, Enter Shibuya is the newest club on our list, and with the same owners as the now-closed nightclubs, Contact and Sound Museum Vision. With its already large following and well-selected DJs it is only a matter of time before this place becomes the new go-to Boiler Room Venue.
The venue is located in Harajuku, Shibuya-ku on the famous Jinguemae street.
You can check their DJ line-up on its Instagram. The music genre is mostly Techno, House, Disco, Alternative Electro, Drum and Bass, Bass etc. What is interesting also about this place, is that the DJ booth is in the middle rather than in the corner or on the side, which gives a special vibe to the crowd. We already love this place.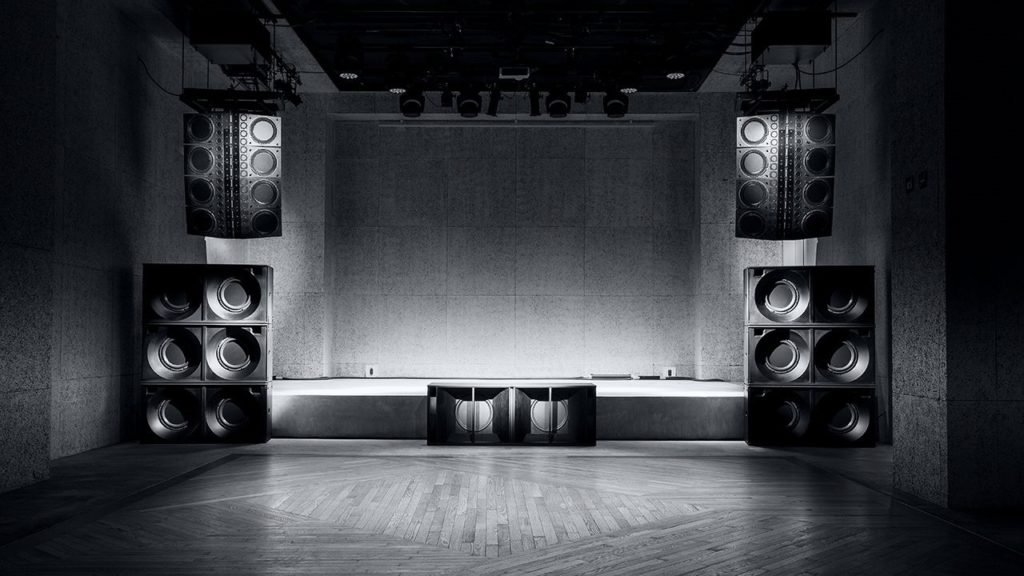 When talking about electronic nightclubs, it is no option to not mentioned VENT. VENT is the most famous Techno club in Tokyo, and depending on the event, they also play House music. The place is known for bringing in famous artists from abroad which lately have been Dubfire, Acid Pauli, DJ Tennis, John Talabot, Antal, Scuba, Sebastian Mullart, Cinthie, Radio Slave, Paula Tape as well as local stars such as DJ Nobu, Soichi Terada, and Machina. You can check Instagram for its lineup.
VENT is an underground nightclub in Omote-Sando, Shibuy-ku, and there is no sign to guide you. You will have to cross through an entrance of a building complex, and in the back, you will find the entrance and the bouncer (just follow your google maps, and it will be easy to find).

The bouncer will check your ID, and you will have to check in on the app called LINE (So might as well download it now). It is not allowed to take pictures inside, and they will put a sticker on your camera on the phone at the entrance.
Vent is known for its special sound system specially made for the nightclub, and some say it's the best sound system in Japan (not sure if this is a rumour or true), but it is truly a high-quality music experience. The venue is very minimalistic and has two rooms for DJs to perform. Whereas Room 1 is the main room for the big performers, Room 2 is more intimate and social.

Be sure to check the entrance fee beforehand, as it can get quite pricey if they have a guest DJ from abroad. The crowd is a mix of cool local techno lovers and foreigners. Whereas Tengu, Bonobo, and Forestlimit have a more alternative crowd, this place has more of a stylish crowd.
Located in Harajuku, Shibuya-ku, Bonobo is your spacey-hippie hangout DJ Bar/Nightclub in an old two-storey traditional Japanese house covered in graffiti and signs on the outside.
The first-floor bar is equipped with vintage Altec speakers and a rotary mixer that was custom-built in the 80s for the legendary New York DJ, David Mancuso. The second floor has tatami flooring and a beautiful set of Klipschorn speakers, it also provides access to a rooftop terrace.
The weekly music program covers a broad range of styles with anything from Disco, Soul, House, Techno, Experimental, Ambient, Reggae, Rock, Indie – you name it. Bonobo both features local DJs as well as international guests and live performances and updates Instagram regularly with their music program.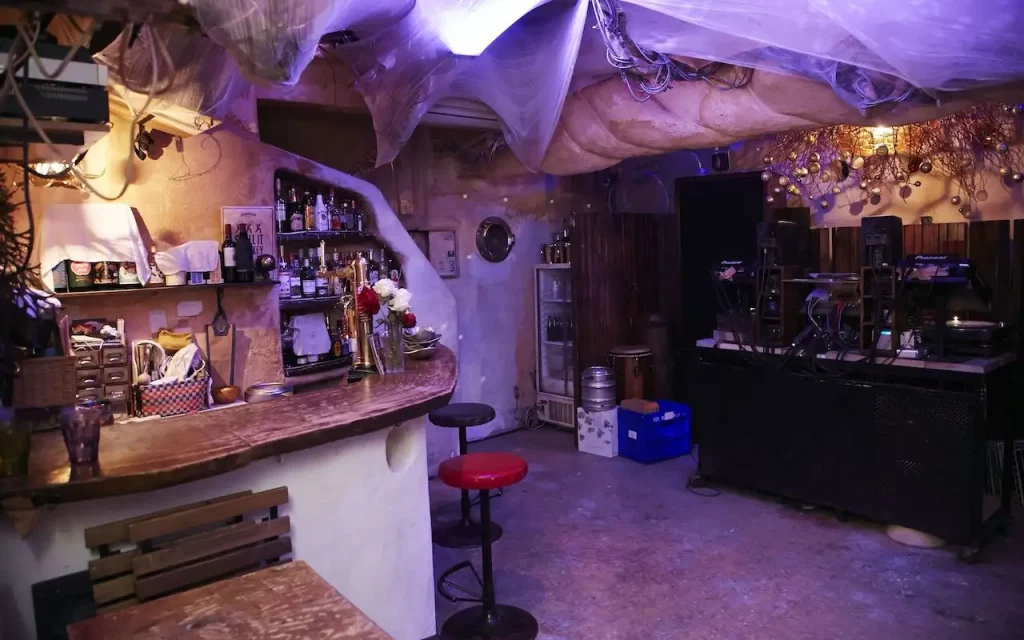 When entering Bonobo, you will first stop at what looks like a tiny traditional snack bar, where they sometimes take your entrance payment, and after, you will have to pass one more door to come into the dancefloor and DJ booth of Bonobo. The place is small, but can still have a small-sized dance floor going wild, and there is a tiny corner bar (see the above pictures).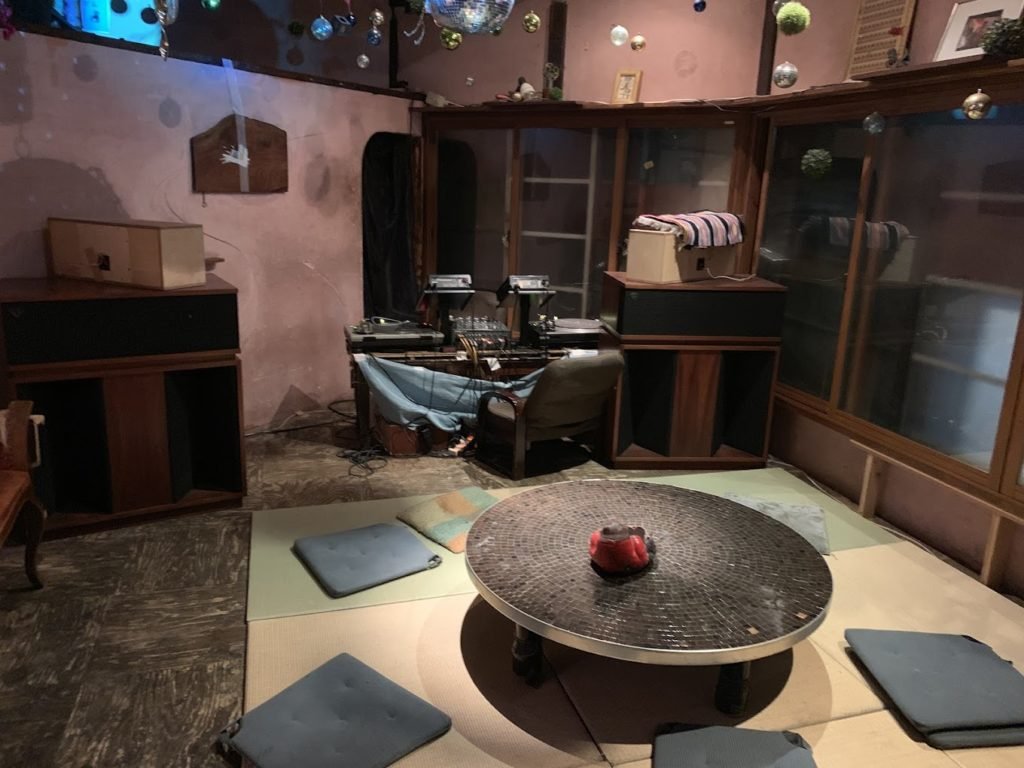 Going up the stairs towards the second floor you will find the one toilet of the place, as well as the entering door for the tatami mat floor where people are chilling, smoking, and sometimes sleeping. The DJ Booth is almost on the floor where the DJ will sit to play their often-chill electronic music set. The atmosphere on the second floor is very chill and more made for socializing.

They also serve food and drip coffee on the second floor for some events. The crowd tends to be 75% Japanese and 25% foreigners, and the place is known to attract "spacey" types and a lot of skaters, artists, DJs, and music lovers.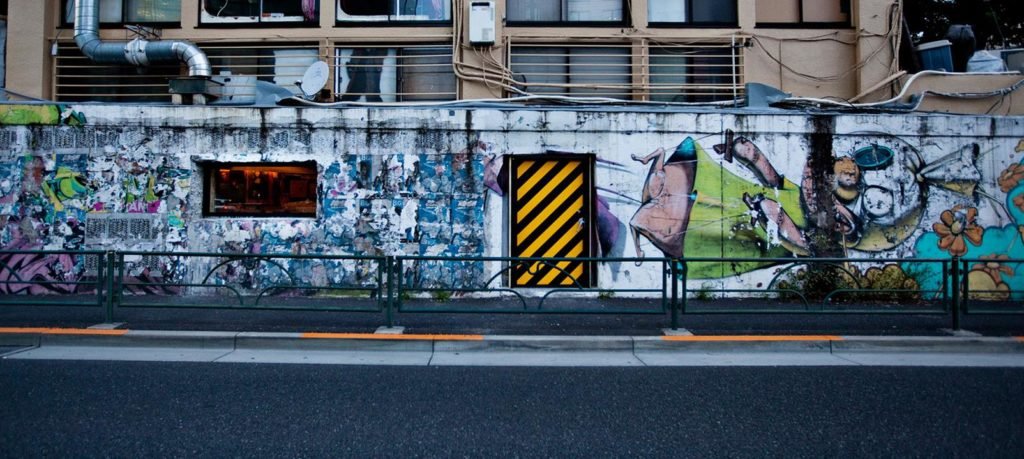 A genuinely iconic place that you will stumble upon in most articles – but for great reasons. Aoyama Tunnel & Red Bar are two separate DJ bars (within the same company) in a two-storey Japanese house in the fancy Aoyama area in Shibuya. That means, when entering Aoyama Tunnel, you will automatically enter Red Bar as well and vice versa.
Despite being located in the expensive area of Aoyama, the place has strong underground vibes and is known for being a morning party place as the party sometimes stops around 11:00 AM or later. Both Aoyama Tunnel (Also just known as "Tunnel") and Red Bar regularly update their DJ line-up every day on Instagram.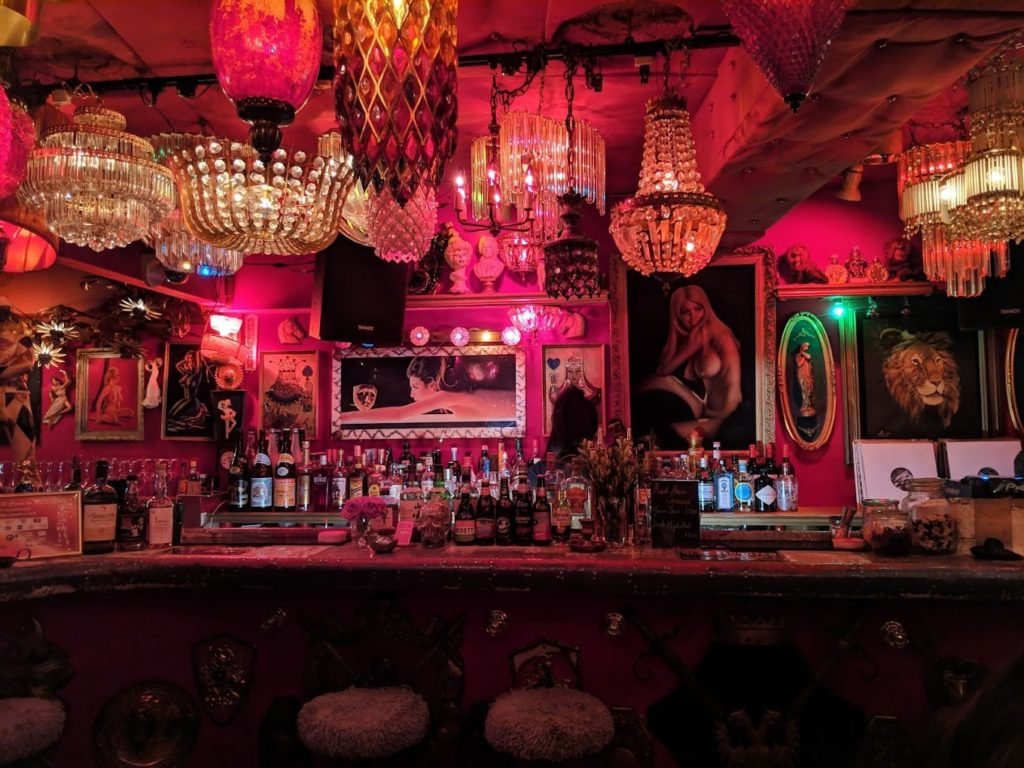 The places are known for "good music" and music lovers of especially House, Disco, Soul, Funk, rare grooves and everything in between will go there. Whereas many places in Tokyo are known to play Deep House and Techno or Bonobo and Tengushokudo as more experimental music choices, this venue tends to be quite into Disco and more Funky-ish in its music selection. Both DJ booths have old-school rotary mixers and the DJs are both young people as well as seniors.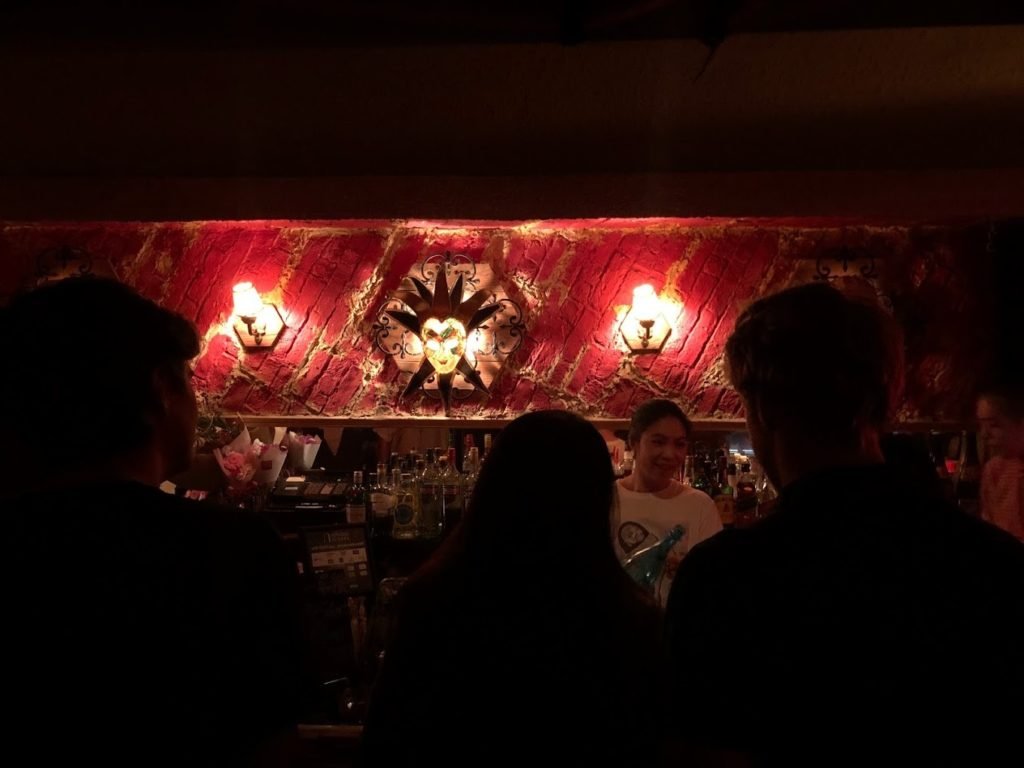 The place does attract a lot of foreigners both tourists and residents as people have got it recommended by friends or seen it on Instagram. Depending on the night and the DJs the mix of Japanese and foreign guests will vary.

The place is very social, and at times it will almost feel like a house party. What's special about this place is that if you want to go listen to great music on a Tuesday, you can easily go at 22:00 and chill, but you can go also go at 06:00 AM on a Saturday morning if you do not feel like stopping the party yet.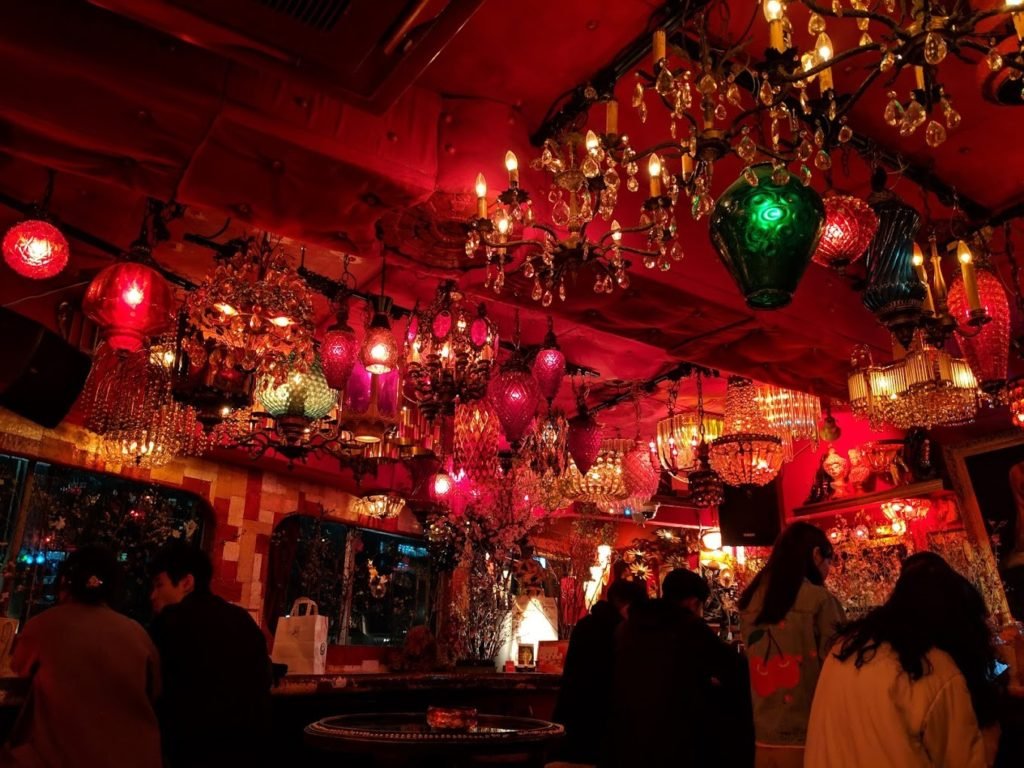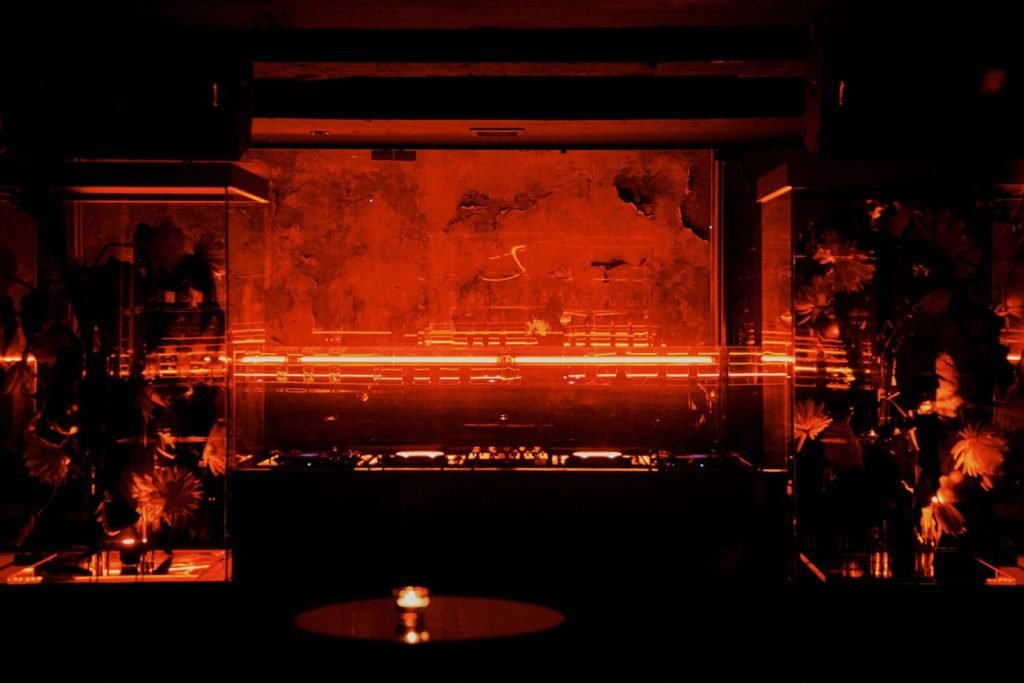 Currently at the top of our list is the underground nightclub of Mitsuki located on the infamous Dogenzaka street in the Shibuya Scramble area. The club is fairly new and has been around for three years, but has lately become the "in-club" in the Shibuya area. With founders who are from the creative scene, the place has become quite fashionable where editors, photographers, models, DJs, Skaters, and other creatives meet and network.
It is a medium-sized one-floor basement nightclub, but large enough to both have a solid dancefloor and sitting area in the back that is quite social (but unfortunately sometimes is only for VIPs).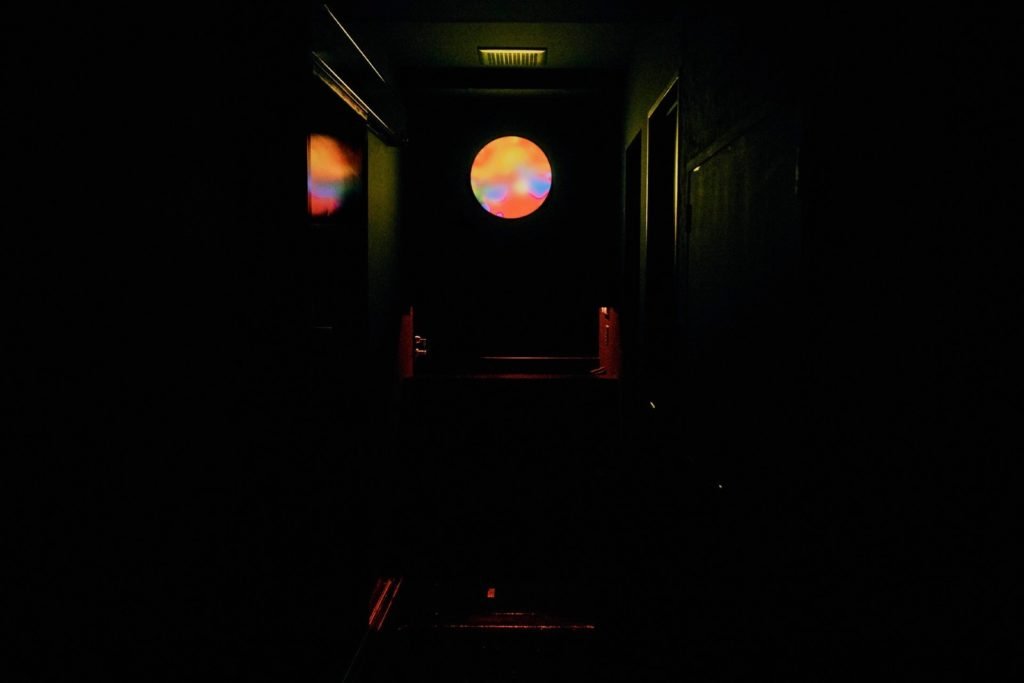 The main genres are Deep House, Disco, Underground, and Techno, and you can check Mitsuki's Instagram as they regularly post their line-up for the entire week to ensure the DJs will fall in your taste. They mainly use recognized local DJs but also feature famous international artists from abroad such as Chet Faker, Eric Duncan, Krystal Klear, and Juan MacLean.

WANT MORE NIGHTCLUBS?
If you are more into a mix of electronic music with non-electronic music it is also worth checking out SPREAD, Saloon, Zu_bar, Azumaya, and Counter Club Shimokitazawa (As you may have noticed there are countless options in Tokyo).
Also, make sure to not miss the Rainbow Disco Club Festival if you are going to Japan – the best festival for Techno / House / Disco.