ALL YOU NEED TO KNOW ABOUT RAINBOW DISCO CLUB 2023
Can you not get enough of disco, house, and techno? With a ton of music festivals in Asia, it can be difficult to choose which one to spend your hard-earned money on. For sure, it will depend on various aspects such as your taste in electronic music, which one are your friends going to, or which festival had the most successful promotion. But what is to notice is that only ONE large electronic music festival in Japan focuses on the underground sound of Techno, House, and Dark Disco. Why not change it up and make your Japan travel dreams true?

This article presents you with the ultimate guide to where all the local clubrats and househeads of Tokyo and Osaka spend their hard-earned DJ money to enjoy and discover new music.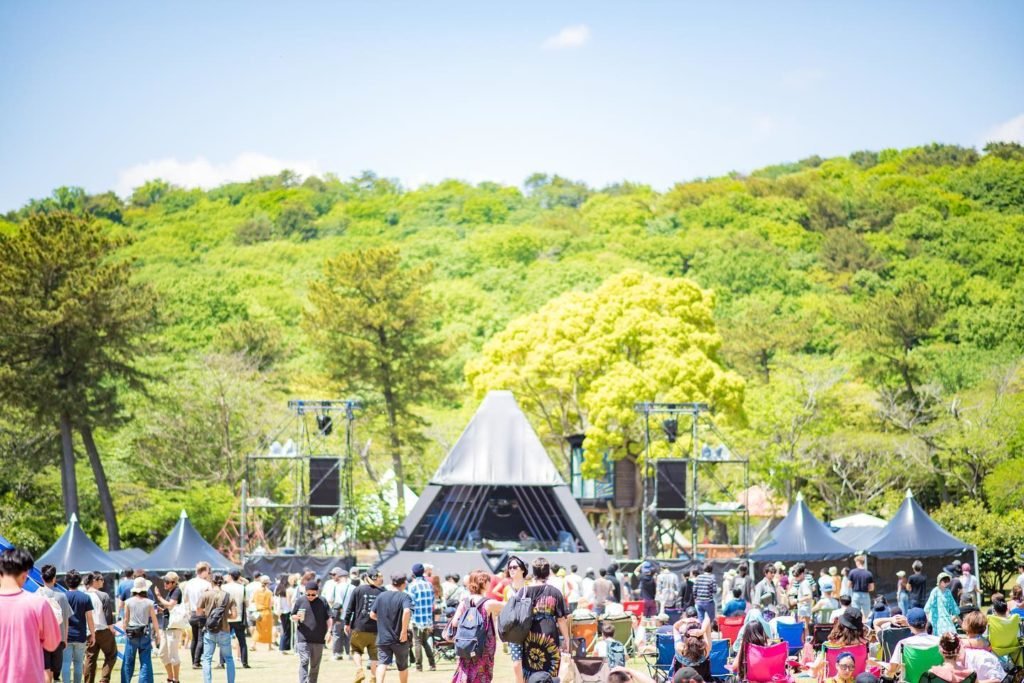 ABOUT RAINBOW DISCO CLUB 
RAINBOW DISCO CLUB (RDC) is a Japanese festival for timeless arts and music within Techno, House, and Disco that annually holds two festivals a year: The 28-hour rave at Chidori Park in Tokyo, and the iconic three-day festival in the beautiful natural side of Izu, Shizuoka. Whereas the one-day/one-night rave happens in the fall, the three-day festival happens in the spring – and there are a few tickets left for 2023.  

The festival has through the years invited top international artists (Moodyman, Floatingpoints, Danilo Plessow (MCDE), Peach, etc.) as well as Japanese techno and house legends such as DJ Nobu and Soichi Terada.
Get your taste of RDC here:   
RDC "Sound Horizon" Official After Movie – Chidori Park, Tokyo 
WHY RAINBOW DISCO CLUB 2023? 
So, what is so special about Rainbow Disco Club? Well, first of all, Japan is known as a goldmine when it comes to rare findings in music, limited editions, a record-heaven, and of course – Japanese house music.  
The festival reflects the raw underground sound of Tokyo's nightclubs such as Mitsuki, VENT, Tengushokudo, Bonobo, Red Bar/Aoyama Tunnel, etc. Mixed with well-selected international artists.  

It is no secret that Japan admires old music, and the sound of old music is very well reflected in the festival such as the implementation of rare disco, deep bass, synthesizer riffs, and soulful vocals. And later on, the festival will turn into a techno heaven in the night and ambient tunes during the day.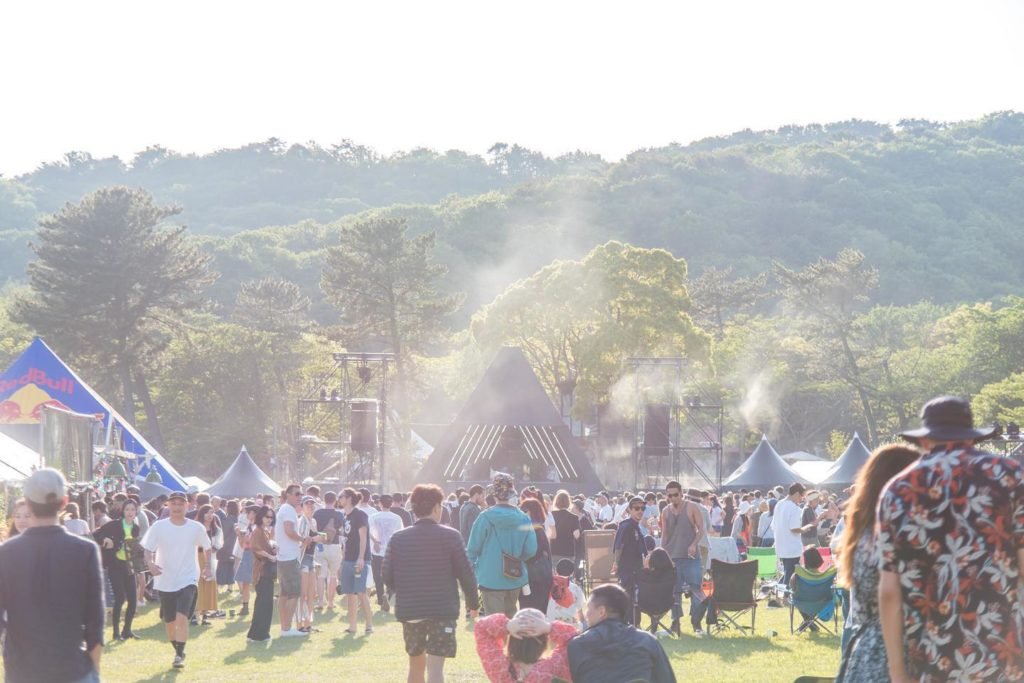 The location of the three-day Rainbow Disco Club festival is also what makes it so special being located in one of Japan's most beautiful areas in Shizuoka prefecture. You feel like being one with nature when at the festival, and it provides a chill atmosphere during the day for you to recover, enjoy camping with your friends, and be ready for the evening.  

The fact that the festival is a smaller scale festival compared to Fuji Rock Japan or Ultra, provides that intimate vibe where it's easy to engage with other people and a comfortable atmosphere.  
The festival is truly a unique experience, with not too many foreigners, where you can get a chance to immerse yourself with the Japanese locals who also love electronic music.  
LINE-UP
This year's line-up is epic including Detroit techno legends such as Jeff Mills as well as the famous DJ, Producer and trans ecstatic from Chicago, Eris Drew, and many more;
The next Rainbow Disco Club festival coming up this spring 2023 is the iconic three-day festival in the stunning landscape of the Japanese countryside – and what better place is there to rave out with your friends? This festival is a camping festival and it is only possible to buy a three-day ticket (no single-day tickets are offered).

You can bring your own tent, or you can rent one from RDC when you buy your ticket to the festival (click here for the ticket with tent option, although, it is only written in Japanese). However, you can easily buy a cheap tent in Tokyo hands (Located in all of Tokyo's main areas) that is easy to carry.   
 
Event Type: Techno / House / Disco 
Event Date: 04/29 (Sat) 12:00 – 05/01 (Mon) 19:00 
Open Time: 04/29 (Sat) 09:00 
Venue:  HIGASHI-IZU CROSS COUNTRY COURSE (静岡県賀茂郡東伊豆町稲取) 
As seen above, the festival takes place at the Higashi-Izu Cross Country Course, where you can camp and park your car. If you are not the outdoor-camping type as such, it is also possible to rent a house in the city nearby as you can re-enter the festival (just take a look at this stunning house). 
Despite being written in Japanese, the picture below may provide an idea of the space.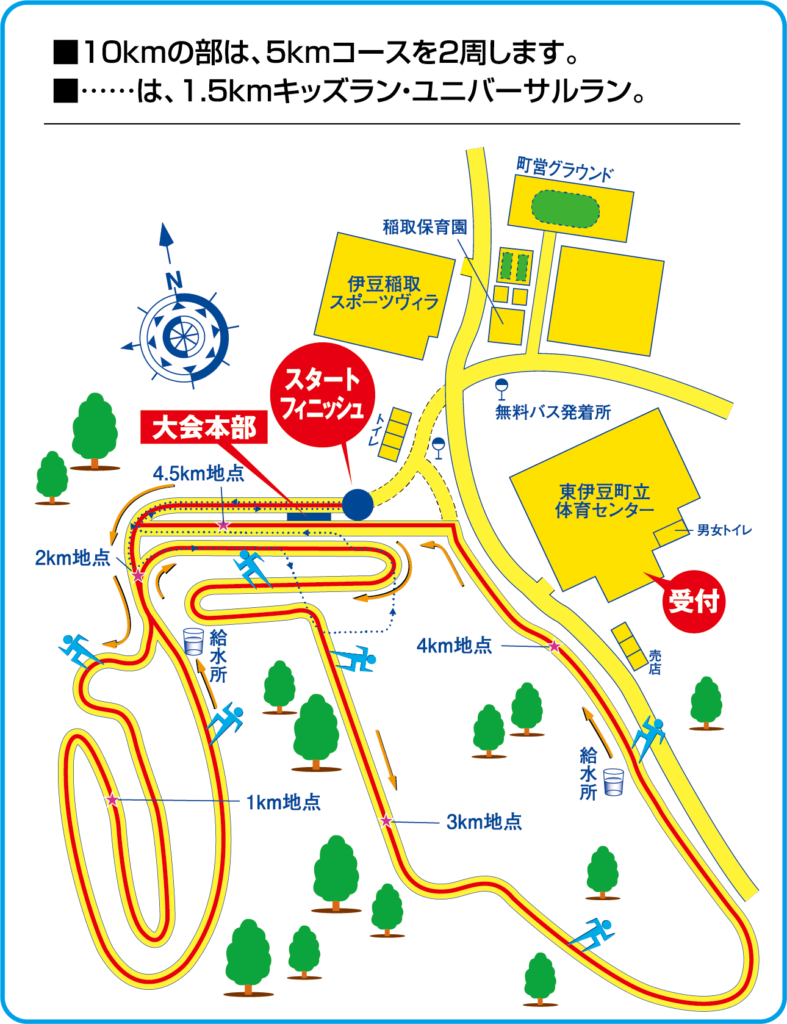 HOW TO GET THERE? 
After landing in Japan (if not already living here) you might take some time to explore Tokyo or Osaka, or whatever interesting city you might find yourself in before you cave out to the forest to rave. You can either come by car, train or bus.  
By Train 
It's quite easy to come by train, and the good thing about Japan is that trains are comfortable, clean, and on time.  
 
From Tokyo – Get off at Izu-Inatori Station on Izu Express 
| | |
| --- | --- |
| Shinjuku – Izu-Inatori (Odoriko Express)  | 2h 30min. No transfer.   |
| Shinjuku – Izu-Inatori (Regular Train)  | 3h 30min. 2-3 transfers.   |
 
How to get to Higashi-Izu Cross Country Course from Izu-Inatori Station 
| | |
| --- | --- |
| Take the bus for Animal Kingdom  | 10min.  |
| Take a cab  | 10min.   |
By Bus 
From Kanto/Tokyo: Get on the Tomei Highway from Atsugi I.C.  
| | |
| --- | --- |
| Atsugi I.C – Odawara – Atami – Ito – Higashi-Izu-Cross-Country Course  | 2h. 40min  |
By Car 
By car would be properly the most comfortable as there are no changes, and the parking is close to the camping site. However, both bus and train options are totally doable.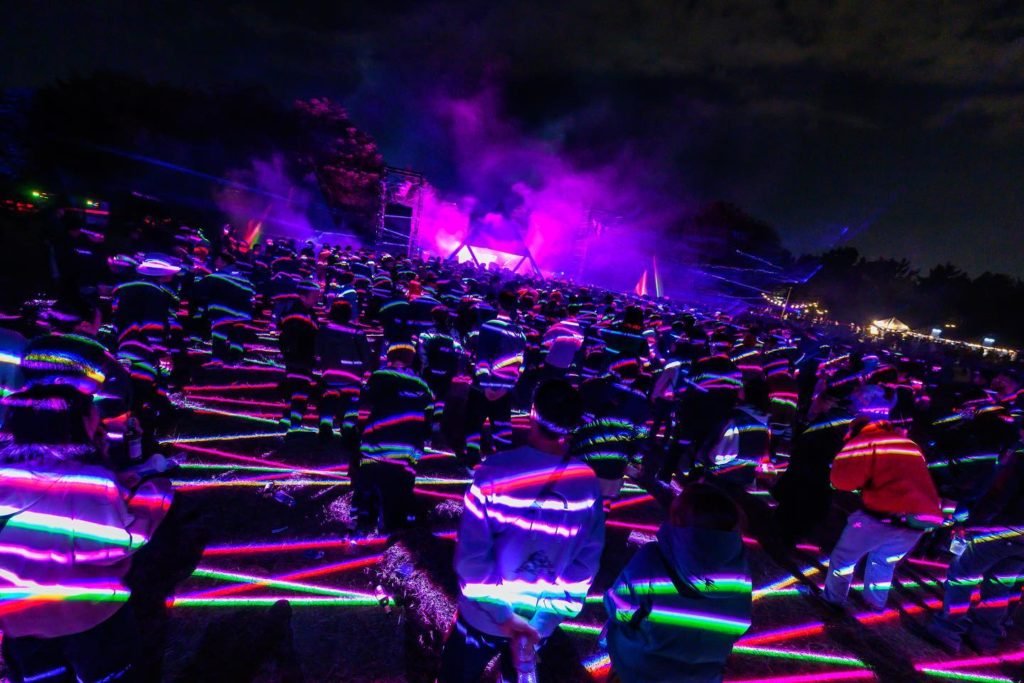 WHAT TO PREPARE?
Camping gear – don't think only you are going to a festival, think about "what makes it comfortable to camp for three days". That means cooking equipment, lights, futton etc.  
Earplugs (it is a festival…). 
Rain clothes (rainboots, raincoat, etc.). 
Warm clothing – April and May in Japan are still quite chilly, especially in the evening, so make sure to wear something to keep you warm (fleece, heattech, etc.). If you don't want to bring too many clothes to Japan, you can go to thrift areas such as Shimokitazawa, Kichijoji, or Koenji to buy your gear.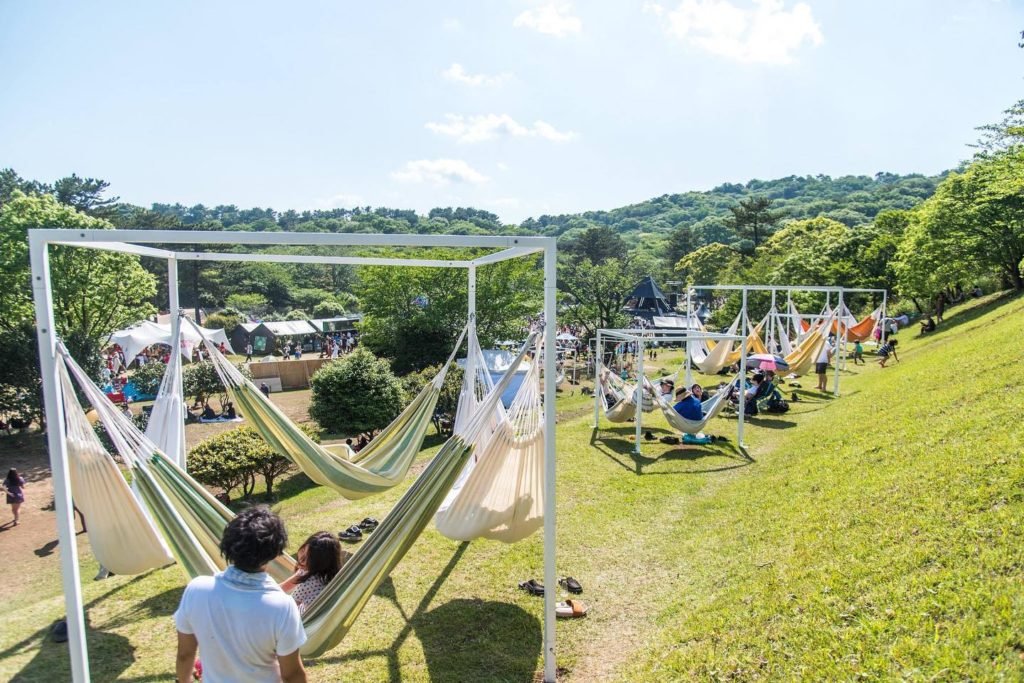 TICKETS
As category 1 and 2 are already sold out, category 3 has recently become available to purchase.
( CATEGORY 3 ) 
Advance ticket: ¥22,000 (166$) 
Advance ticket (U-23): ¥14,000 (105$) 
Advance ticket + Camping ticket + Parking ticket: ¥31,000 (234.17$) 
Advance ticket + Camping ticket: ¥26,000 (196$) 
Advance ticket + Parking ticket: ¥27,000 (203$) 
Camping ticket: ¥4,000 (30$) 
Parking ticket: ¥5,000 (37$) 
Group advance ticket (4 in one set): ¥76,000 (573$) 
You can buy your tickets for the best electronic music festival in Japan here!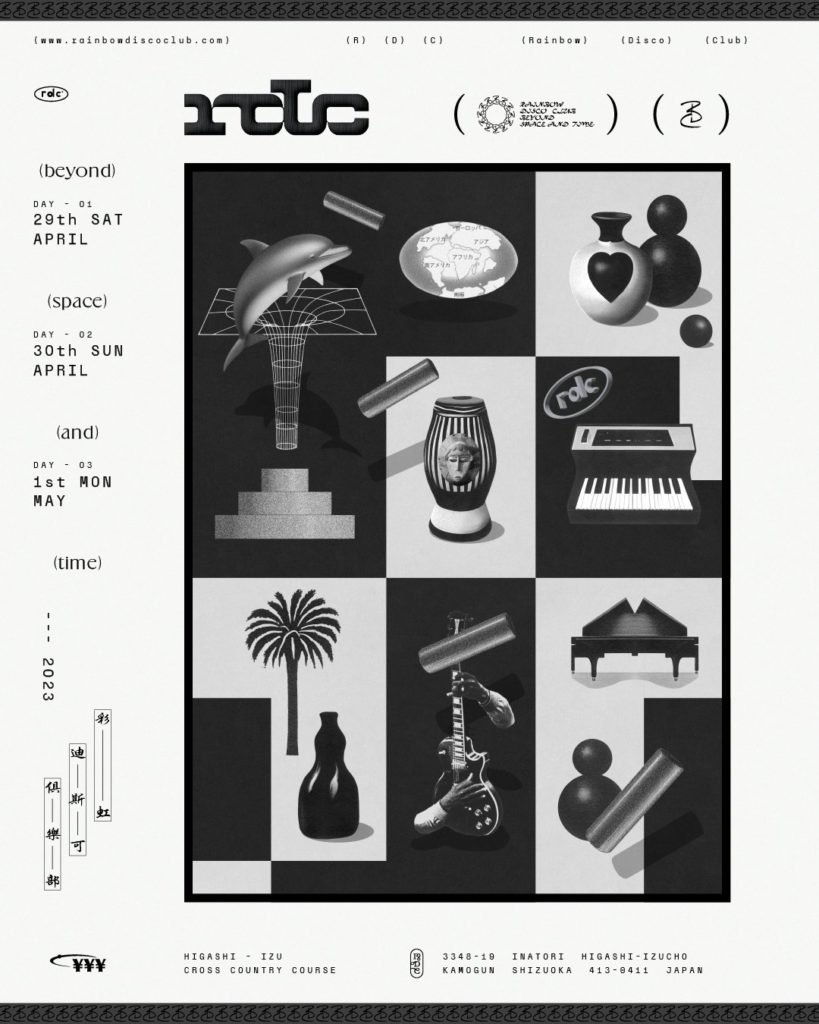 FOLLOW RDC FOR MORE UPDATES: Instagram | Youtube | Twitter | Soundcloud 
Looking for an electronic festival in Europe instead? Then check out this guide here.