Berlin based-painter Alita Limona presents us for her debut release "Flying Fish Fedora" which encompasses music that's based on her original paintings.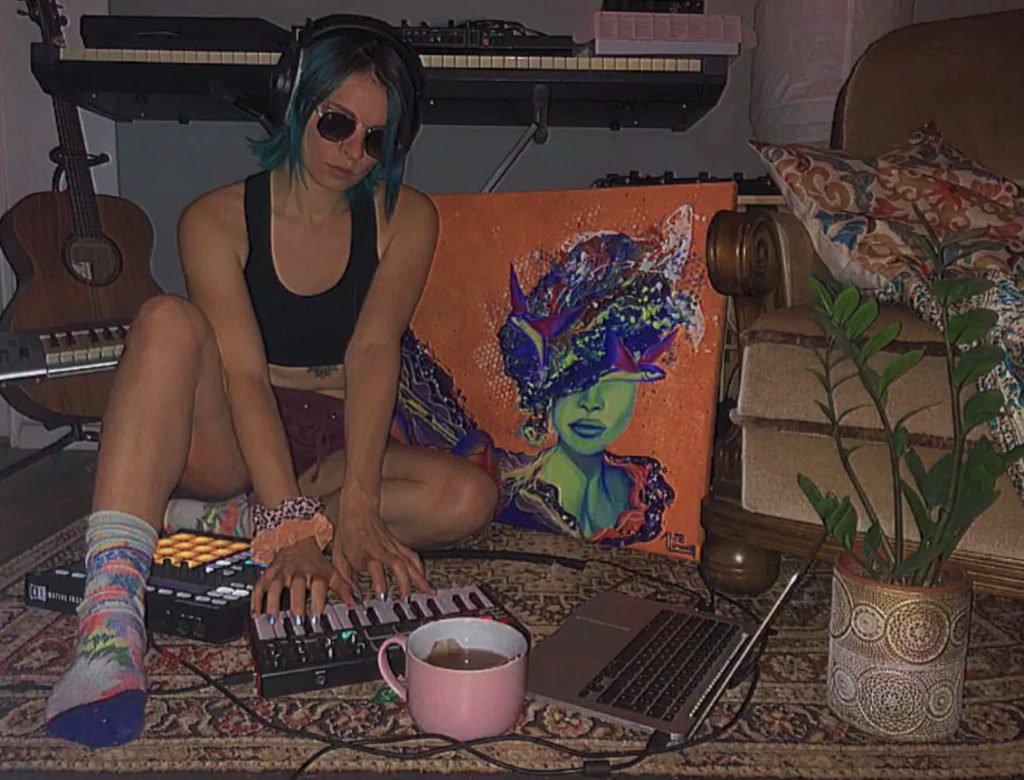 Released on the past 20th of August 2021 "Flying Fish Fedora" under the label Radicalis, is 1 part of a 3 track EP entitled, "Jelly Sea EP", that depicts the story of a jealous mermaid that hides from view to spy on her partner and all the emotions that arise from this experience.
Alita Limona's ability to set the tone is immediately evident in the fairy-tale introduction. Her soothing vocals, Disney-esque strings and a loosely swung, yet perfectly placed Lofi Hip Hop beat creates a sense of groove and persistence. This gives space to the depth of longing and heartbreak envisioned in the story that carries it through until the very end.
When I was writing the song, I literally felt the pain of her broken heart, but also the hopes she has, that everything's gonna be ok at the end. I pictured her, wearing a fedora made of ocean waves and flying fishes, to hide her sad eyes.

Alita Simona
The first chords take our breath away and then resume a rhythm that gives us peace and faith. Then, the Lofi rhythm mixes with the sad voice of a broken heart that transports us flying like a bird above the sea.
Follow Alita Limona SoundCloud I Instagram
Follow Radicalis Facebook I Instagram I SoundCloud