Today the Caprices Festival takes off in its already iconic dream location and premiering new stages.
When Caprices Festival 2021 was announced, several dates were to be saved. The timetable was planned for April and September, two weekends in each. Despite having to be scaled back, the 2020 edition had been too much fun. So the intention was to do plenty more. Now we can thank the beginning of the first weekend of this great festival with a spectacular lineup.
Luciano is back on top of the mountain, at one streaming in the beautiful surroundings of Crans-Montana. Mathew Jonson, with one of his oh so special live sets halfway up in the Arouva forest. With resident Giorgio Maulini and his records bringing up the rear.
And now we look forward to this weekend. It's already a truly terrific lineup. On A B2B show, Luciano and Ricardo Villalobos return together to take the stage, a rare opportunity to see the percussive pair in action in a b2b. Mathew Jonson LIVE session, Guy Gerber, Nicolas Duvoisin, Cesar Merveille B2B with ALCI. The usual suspects, the ones who know this festival crowd inside out.
The second wave of artists makes it even more phenomenal. Francesco Del Garda, Andy Luff and Margaret Dygas, hosted by Picnic Records, add shades of deep house and minimal. All party starters in their own right, this lineup promises a formidable three days sound-tracked by house and techno of the highest calibre with the nicest surroundings. And that's just the weekend one.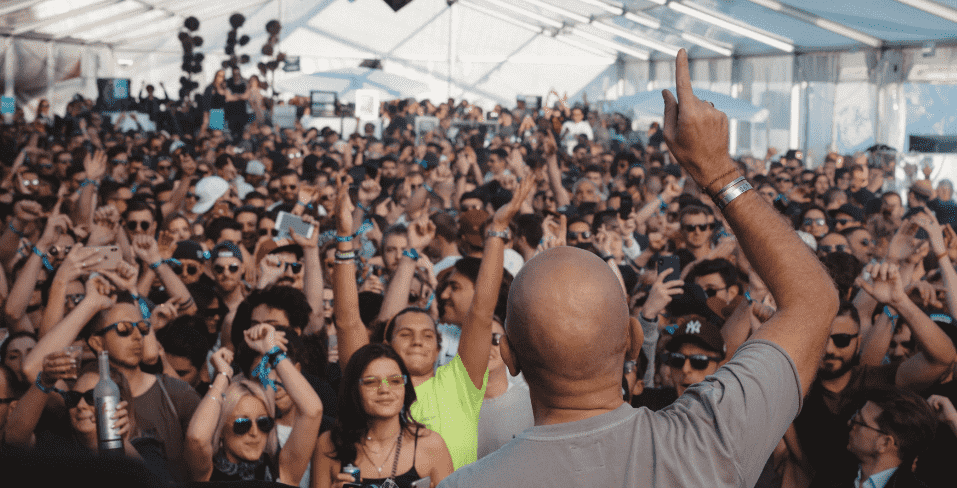 Tickets are still available for both weekends. If you drool with this lineup, you can secure a spot for the weekend of September 24th by booking here your tickets.
Follow Caprices Festival Instagram I Facebook
Visit Caprices Official Website