Ego Death is aimed squarely at the dance floor, with mastering by Christian Burkhardt & Jan Driver.
The latest PuzzleProjectsMusic release comes in the form of the fully original debut release from label head Ben Spalding and partner in crime Ronald Christoph – the renowned Berlin-based musician and produce.
The duo struck up a prolific partnership, with a number of tracks produced in just a few days of studio time. The creative chemistry led to a batch of cuts that project visceral energy, designed to get people moving. With particular attention given to the sound design, these tunes are ideal for massive rigs. These are weapons-grade rave tracks full of dynamism and energy lingering between Acid House & Detroit Techno.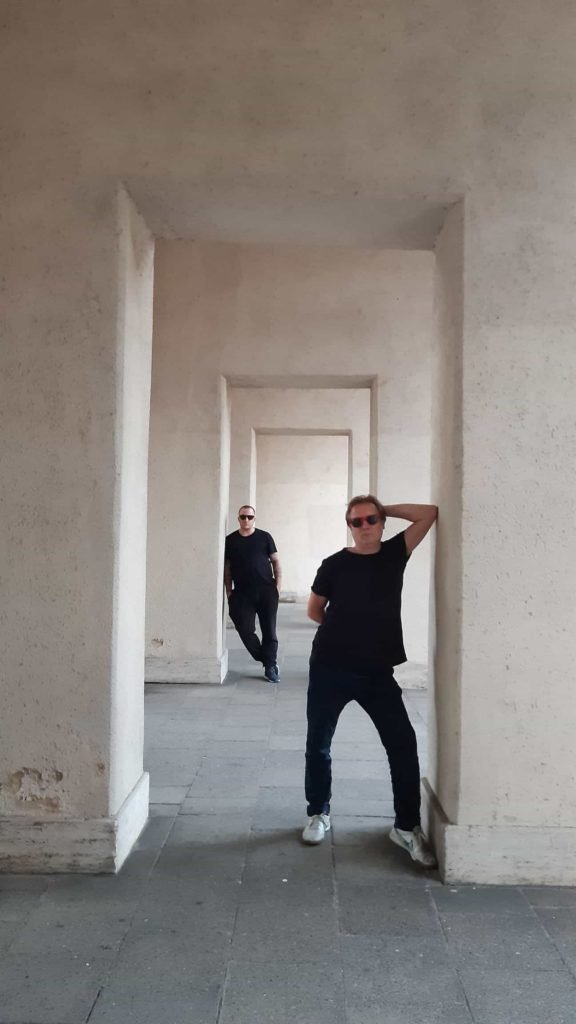 Ego Death's First up is 'Thumper' which lets us know exactly what this release is all about – the rave. As the title suggests this one stomps all over the dance floor, early rave influences pulsate through its bloodstream, with a slammin' bassline, adding in a streetwise vocal sample and inject riotous energy with an unusual, yet highly effective breakdown.
Next up in Ego Death, 'Burning It Down', ensnares you from the off with its alluring bass line. A sensual, acid-flecked cut, 'Burning It Down' features two distinct vocals, one male and one female, both describing a 'dance floor made of matches'. Later, the male voice narrates a late-night tale, as old school piano keys pepper the background. It's a wildly infectious start to the release with persuasive energy and rhythmic arrangement designed to put you into a state of musical hypnosis.
Ben Spalding and Ronald Christoph have cultivated a fruitful relationship in the studio, combining their respective experience and creativity to produce absolute dynamite. They have bonded with each other to maximum effect and blending their best ideas to create truly unique original grooves. Straight up club vibes for diehard ravers.
Expect big things to come from this pair in the coming years.
Follow Ben Spalding: Instagram I Facebook I Youtube I Twitter I Resident Advisor
Follow Ronald Christoph: Instagram I Facebook I Youtube I Twitter I Spotify
Follow PuzzleProjectsMusic: Instagram I Facebook I Youtube I Soundcloud