"Silence" EP is the newest Enrico Sangiuliano release. It's compiled by 4 tracks "Silence" in two versions, vocal mix and inner mix, "New Expression Of Love" and "Future Dust". The new EP is launched under his time-limited NINETOZERO record label.
"Silence" EP
Taking us on his newest exploration into the world of sound design and story-telling, the artist presents the first chapter in a series of opuses. Starting with the reserved "inner mix" of "Silence" a masterpiece that challenges the format and flow of techno cuts and instead, emits a measured and reflective spirit. Bright, twinkling synthwork ebbs and flows between its crisp percussion and distorted bassline, creating a push and pull effect making jut out all the elements in the perfect moment.
The second offering "Future Dust", is teased with the sound of a ticking clock that morphs effortlessly into a strong percussive line, commanded by the raw hollow sensibilities of its kick. The distinct ticking returns to welcome in the break, bringing with a hypercharged melodic sequence and pitch-bending rave stabs. The components soon flurry together in preparation for the monumental drop, which is succeeded by an unrelenting peak-time worthy drive to the finish.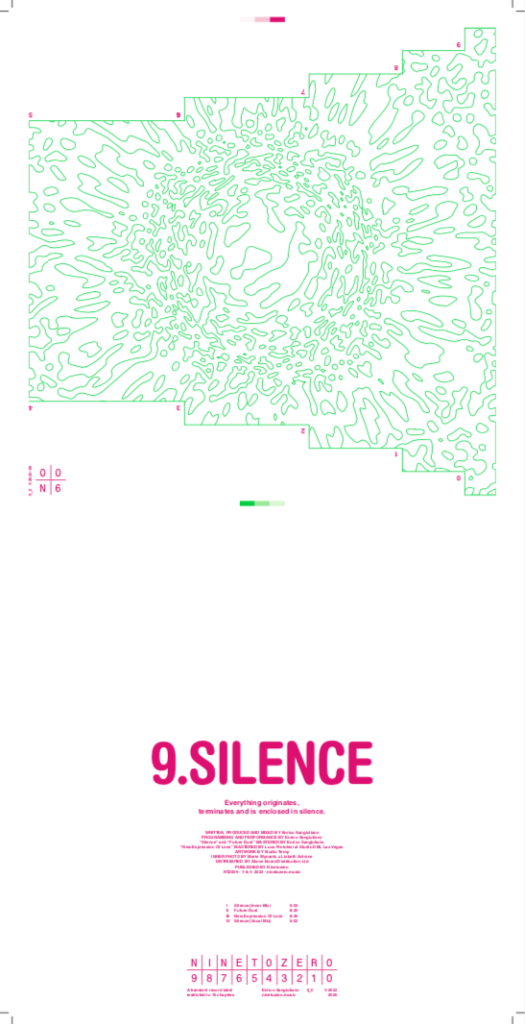 "New Expression Of Love" is the next to play. A quirky cut with plenty of intrigue and unpredictable twists and turns. Laced with offbeat synth hits that ooze a nostalgic timbre, the tune's intro airs a subtle swing groove. As it reaches its all-important core, we're cloaked in an intoxicating melody that serves as the pure rapture for the ears, and will no doubt satiate the modern audience's craving for euphoric sequences. Entering the break, Enrico flares his experimental capabilities providing us with a moment of break-beat bliss that's fuelled by acid goodness.
To complete the EP, Enrico Sangiuliano discloses the "vocal mix" of "Silence" with the distinctive mantra "we live in silence", whilst its modular "beeps" signal a countdown clock in reference to the project's embedded concept of time.
Enrico Sangiuliano
The artist's career started with Italy as his playground and the explosion of its illegal rave scene stirring an innate desire to compose and perform. Enrico's professional work launched modestly, driven by a sheer passion for electronic music and its infinite sources of creativity.
Now the artist has reached to be one of the circuit's most cherished visionaries, and with an unrivalled back catalogue of Beatport No. 1's to his name, the contemporary sound designer's first and forthcoming bodies of work under the NINETOZERO umbrella are further proof of his impending rise to dance music royalty.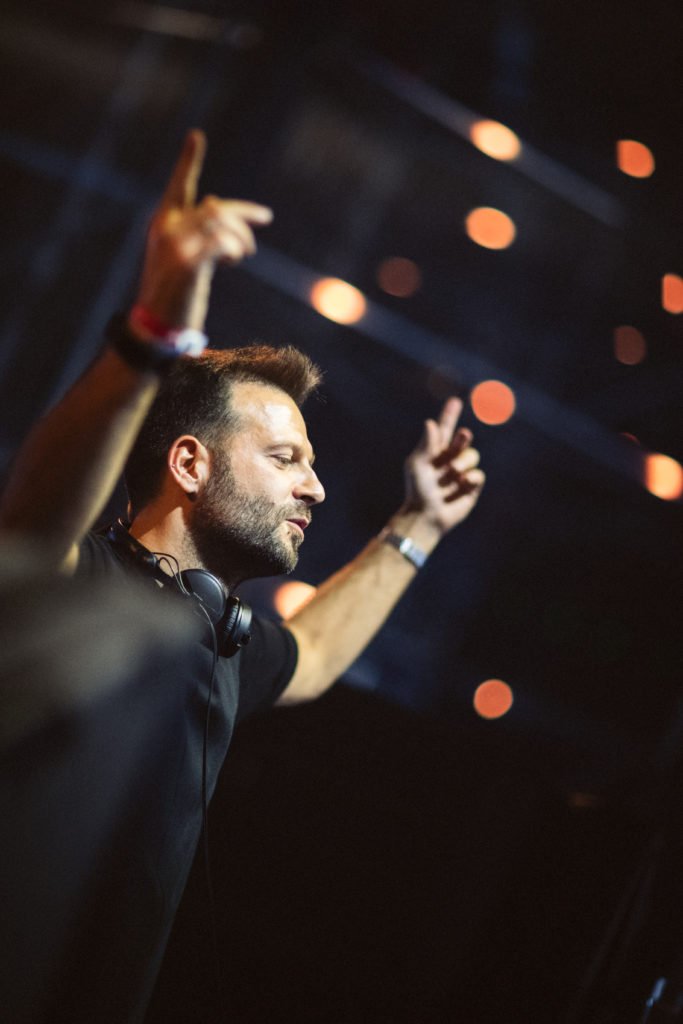 Follow Enrico Sangiuliano: Instagram | Soundcloud | Facebook | Twitter |