DJs and producers Mark (crumbs) Crummay and Joey (JoBu) Burkitt aka Freaky Behaviour bring us their latest banger "Backyard Space Dubs" via Feral One Records.
Both from the UK, their sound has been influenced by underground music, everything from the deepest shades of House to Techno and everything in between. Freaky Behaviours' sound stems from Chicago House roots and is something that is prevalent throughout most of their productions and DJ sets, playing alongside the likes of Derrick Carter, Inland Knights, DJ Mes, DJ Sneak, Joshua Heath, Slum Science, Groove Federation, The Sounddiggers, Erik Bo, Steve Lawler and Jo Mills just to name a few.
Most contemporary electronic acts typically share little in common with the legendary and groundbreaking UK rock icon, Queen, except for their often laughable attempts at remixing "Bohemian Rhapsody." However, in the case of the dance duo Freaky Behaviour breaks this mould by drawing inspiration from Queen's work on the classic space opera, Flash Gordon. Queen composed the music for the film adaptation, while Freaky Behaviour has crafted an outstanding new three-track EP titled "Backyard Space Dubs" that pays homage to the world of Flash Gordon.
This EP is the latest addition to the impressive catalogue of Seattle's Feral One Records, which has earned a reputation for its adventurous and fiery releases over the past year, including several chart-topping hits on Beatport.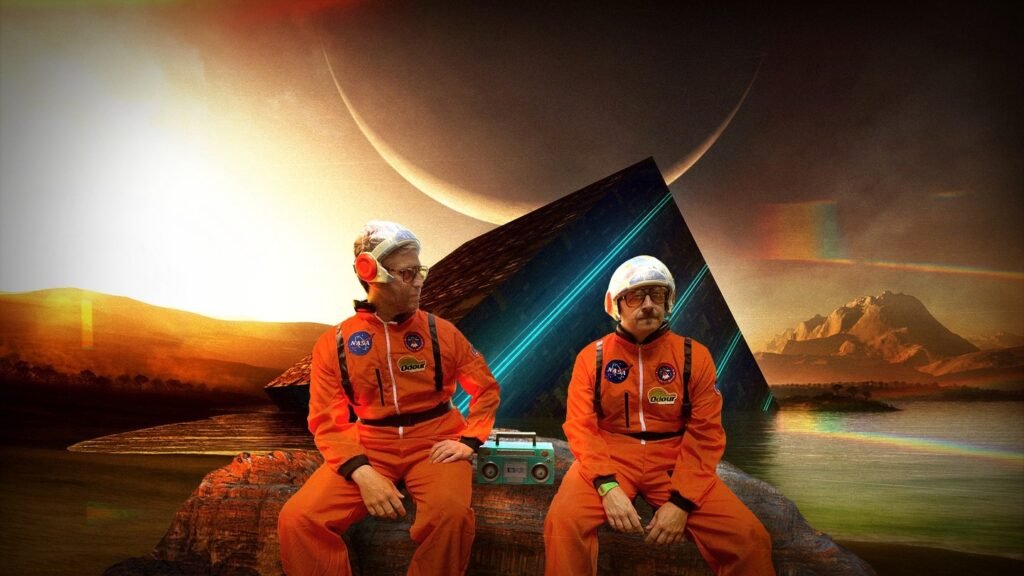 "Backyard Space Dubs" kicks off with a cleverly titled track, "Flash Garden", which lives up to its name by delivering a delightful musical experience. Built upon a minimalist beat, the song weaves various melodic and countermelodic elements together, creating an auditory landscape reminiscent of a blossoming space garden. It imparts a sense of serene purpose, much like the satisfaction one finds when tending to a garden in real life.
The second track "A New Planet", is a departure from the garden-party vibe of the previous track. This piece delves into the realm of deep house with an undercurrent of suspense, mirroring the courage of an intergalactic explorer. The subtle inclusion of breath samples conveys the excitement of discovering new surroundings, while the expansive synths offer a comforting embrace. This new planet becomes a home, and the pronounced drop, accompanied by a compelling melodic hook, sparks further anticipation for deeper exploration.
The EP concludes with "Zarkov". In the film, Dr. Zarkov may have coerced Flash into a battle with Ming the Merciless on the planet Mongo, but in this musical iteration, he's all about hosting a lively dance party. The soundtrack features a playful call-and-response interplay between spacey, acid loops that evoke the ambience of alien communication archives between interstellar cruisers.
Buy/Stream Backyard Space Dubs: https://create.ffm.to/backyardspacedubs
Follow Freaky Behaviour: Instagram | Soundcloud
Follow Feral One Records: Instagram | Soundcloud