GuffNasm release "Found Objects" is out now. The aim of the album is to take public domain audio recordings and transform them into music.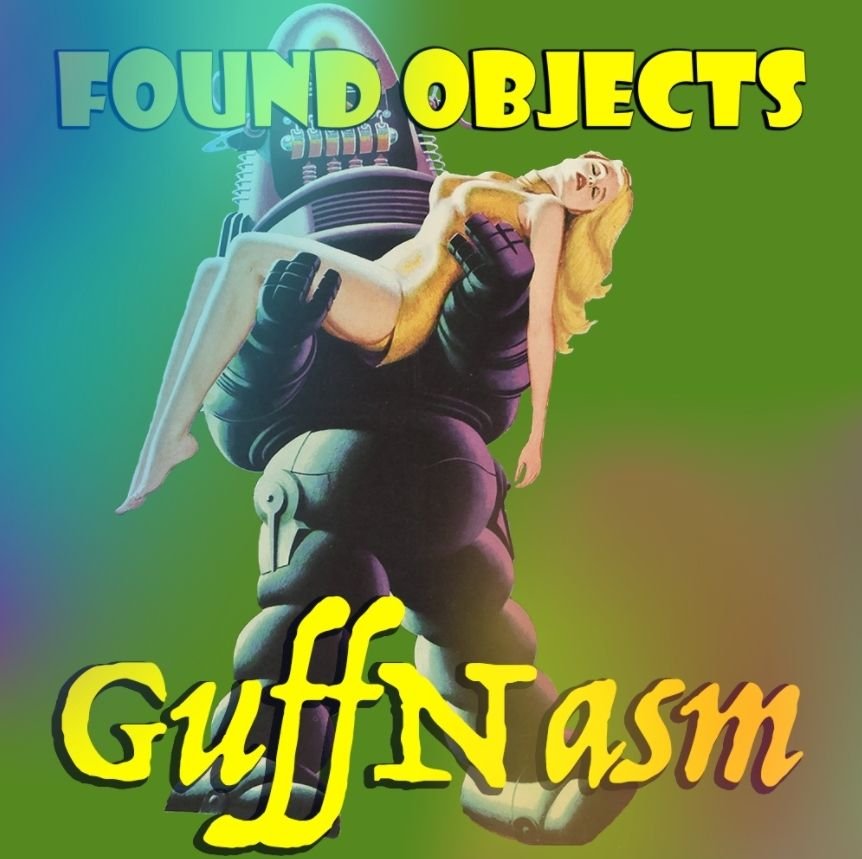 "Found Objects" by GuffNasm features spoken word from public domain audio sources. These recordings are retouched chopped and cleaned to create "Found Objects".
The album is developed around this kind of "lost & found" concept. These sources come from PD movies, PSAs, various educational films, radio broadcasts, interviews and the like. Mostly looking for interesting stories. Things that had a narrative feel to them, or which they could build a narrative from. 
Among others, some of the voices you can find in this Found Objects are Orson Welles, Steve Jobs, Groucho Marx, Sonny Bono, Bruce Lee, Karloff & Lugosi, and Roger McGuinn. Other sources include a Documentary about "The Scientific Method", and the movie "Teenagers From Outer Space"
Check out the singles – "Infantile Reactions", taken from an old High School tutorial video teaching students how to 'Act your Age".
Second Single – "You Think I'm Mad, Don't You?" – Featuring Boris Karloff and Bela Lugosi, with dialogue taken from several PD films.
Musically, each track takes its own path. As GuffNasm told us, "we went with whatever style was best suited to the narrative being told, and the feeling we wanted to evoke with each song".
So while most of the album has a definite Electronica feel to it, there's also Rock and Jazz and Prog influences. The first single – Infantile Reactions – comes from an old High School educational film called "Act Your Age", aimed at teenagers. The video for this song draws from the original film along with an old Australian silent classic Fatty Finn.
All their music is produced by themselves in their own studio. They also collaborate with other artists as we can see in  "You Think I'm Mad, Don't You?" and "Sleep Talkin".

GuffNasm has no intention of ever performing live. That said….who knows?  
We seek neither fame nor fortune. We create because we must, and sometimes let others hear the results.
We remain in the shadows and let the music speak for itself.
Check out GuffNasm Website to take in the full GussNasm experience
Follow GuffNasm: Spotify I Facebook I Youtube