Festival Fashion Clothing Brands You Need To Know
Just because you can't go out doesn't mean you don't want to. Just because there are no festivals doesn't mean there are no new trends that can brighten up our existence.
As we already know, fashion is a way to express yourself, to show the world how you are and even your emotional state (yes, we know that you don't dress the same on the day you're down and the day you're not) in that case, some people dress better to brighten their mood and others dress according to their mood. Whether you belong to one team or the other, you are still expressing yourself. Fashion is great for many things, but we believe that the most important one is that it allows you to feel like the fashionista you are and helps you to brighten up even the darkest moments.
This article will show you everything, from the basics to the trends and brands that are the biggest hits this year. This post will equip you with everything you need to have a year full of fashion and colour.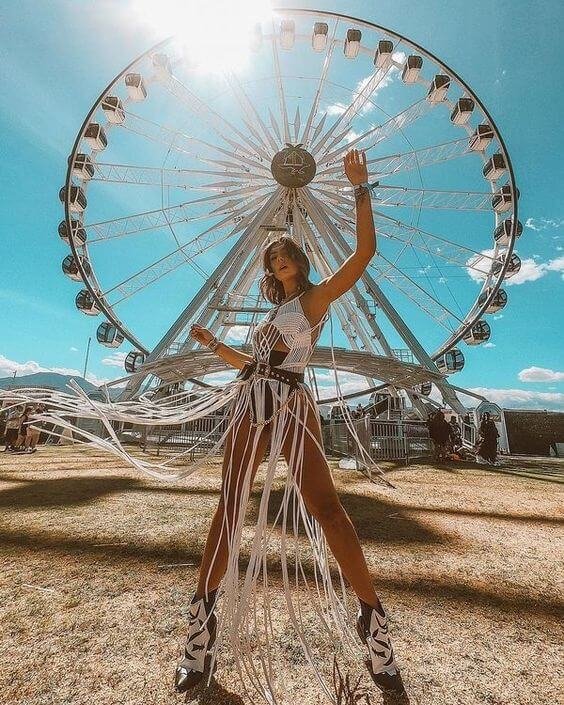 Festival fashion encompasses the most original and striking outfits as well as comfortable and casual clothing. It doesn't matter if it's a tank top with leggings or the most holographic outfit you can find. You can feel like a diva while staying true to your style with any of the trends and brands we are going to show you.
From the mythical wide T-shirt with trousers underneath (or apparently without) with a plot twist to give it a little bit of fun to the thousand accessories and typical festival outfits. There's something for everyone.
For the more daring we show you Sassypantsthelabel. A colourful, courageous brand that won't leave you or anyone else feeling like they don't fit in. With cuts and designs of all kinds, the designer and creator of the brand Charl, is a born entrepreneur who graduated in design and fashion in 2018.
Visit her website, it's not to be missed!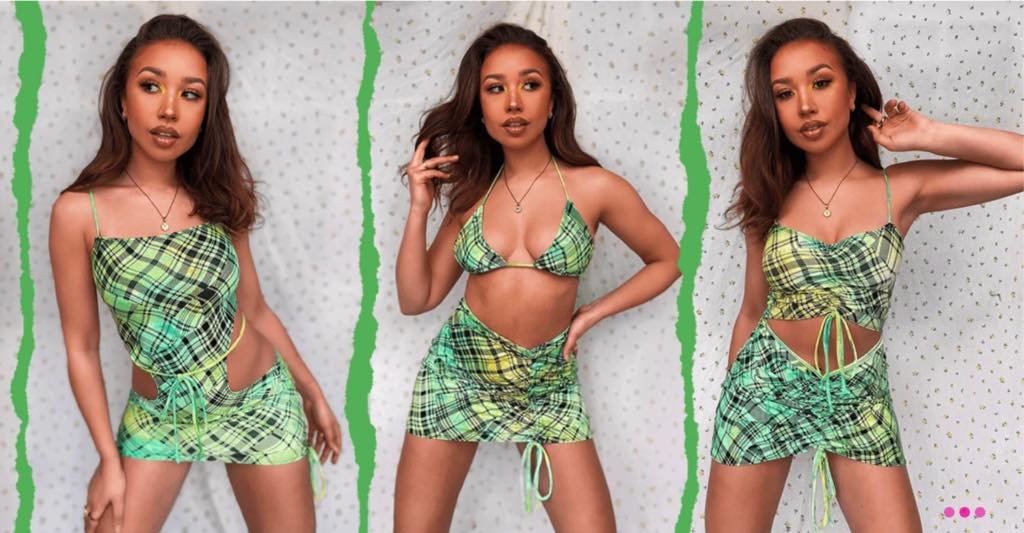 Tastefulgirl, is a handmade clothing brand, offering everything from swimwear to all kinds of matching sets. With a wide colour palette, so you can choose something that is either pastel or bright or has a psychedelic twist. With the arrival of spring, they've also made a floral collection with the 'Oopsie Daisy Collection'.
For those of you who are curious, here's a sneak peek: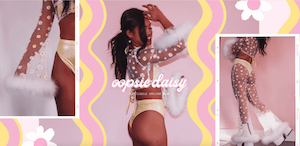 Almost.on.time. This brand could be described as the perfect combination of casual and innovative. And if we are being honest, it's these kinds of clothes that you put on and say "I look so good in this!". Their corsets help you achieve a more feminine silhouette without leaving comfort aside. Their designs are the perfect mix between casual wear and corset, creating an elaborate and original combination. Why are these designs a good choice? Because beyond the comfort they give you, wearing 'Street Wear' style is still very popular.
Second hand, with recycled materials, handmade and original to the max. Kayla Sade's brand never stops amazing us.

Also, for those of you who want to go to the next level when it comes to corsets, there is good news. Underboob corsets and nipple shields are all the rage, and if you're daring enough you can pull off some great looks with them.
Ravewithmigente. Being able to shop directly from Instagram brings this up-and-coming brand. Whether you want an outfit, a tank top or a nice pair of trousers, take a look at their website. There is something for everyone.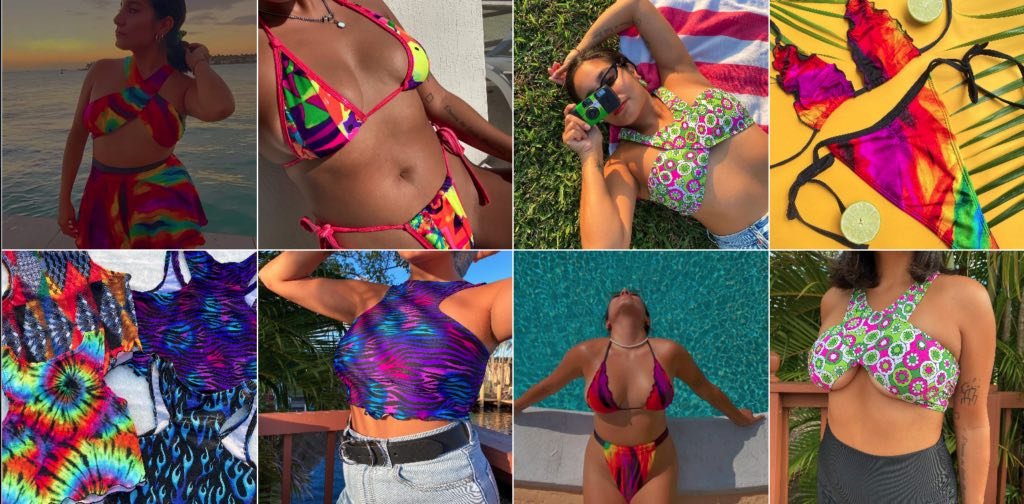 Of course, if we're talking about expressing ourselves, we can't forget about DIY. Yes, hated and loved by many alike. And yes again, we also know that sometimes the YouTube video you're watching can become tedious and the result ends up not being what you expected. We've been there. But hey, we'll have to spend the quarantine preparing ourselves for when we can finally go out or at least to be able to share our wonderful (or unfortunate) hand-made outfit on our socials. Whatever the outcome, you'll be entertained!
Asymmetric outfits, swimwear and floral prints are still the order of the day. On the other hand, crop tops are here to stay, and they also want to be included in men's fashion. Also, we have to keep in mind that full sets are still very fashionable and most importantly, comfortable.
Face masks have become a mandatory "accessory" in our daily lives. To make this essential part of your outfit a little more entertaining we have Rave Wonderland. It is a company with a direct deal with the consumer that allows them to save on costs and have more affordable prices. But this does not mean that their products are not ethically sourced. This female-led company, founded in 2013, is growing. So, whether you want a face (or rather forehead) sticker, a face mask, glasses or a bikini, this shop has the best quality-price products.
Continuing with accessories that are not necessary but highly recommended if you want to keep up with current trends, there is a rise in chunky jewellery. With this trend the influence of the y2k era is clear as day. Still very much in style, pendants that can be customised to spell names or words that make a statement.
Accessories have become as important as the clothes themselves. The details are what can really elevate your outfit to a 10.