Future Vibes has everything you need to master your wellbeing so you can live your best life in the industry.
A stressful lifestyle can be the enemy for good body and mind health, and these vibrations sometimes can be the direct reason that keeps you away from reaching your dreams in such an incredible industry. Thanks to Future Vibes, a huge community where you can find exactly what you need. You can elevate your mind, your body and your soul.
You can find these programmes at some of the biggest festivals such as Lost Village and Warm Up Fest, offering yoga classes and meditating sessions. There are different modules depending on what drains your energy or what worries you.
CONQUER YOUR FEARS
Learn the best wellbeing tools used by top performers in the music industry to maintain mental clarity and permanently defeat anxieties, self-doubts, insecurities, stress, burnouts, and more.
DANCE THROUGH THE TOUGH TIMES
Access your inner toolkit of skills that will help you to handle life pressures like a pro, and beat frustrations right at the moment when you are finding life most challenging.
BALANCE & OPTIMISE YOUR LIFE
Access powerful workshops & courses that teach you the skills to master your physical, mental, emotional and social wellbeing so you can fulfil your musical dreams.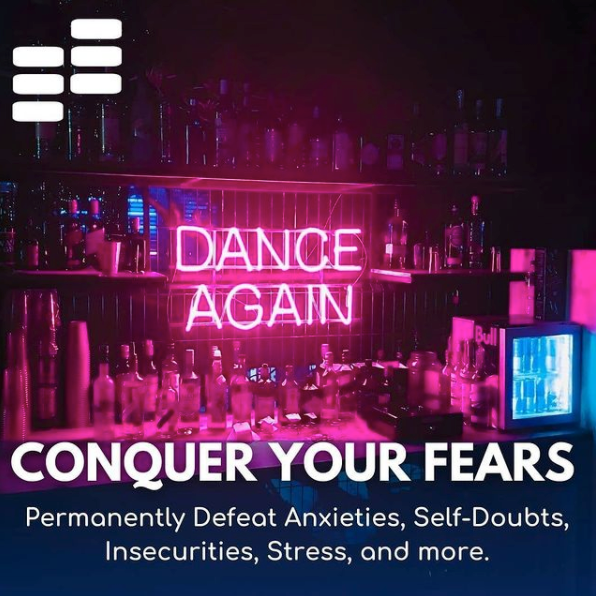 BREAK FREE FROM PAIN
Learn techniques to self-treat aches and pains holding you back from excelling in practice, performance & on the dancefloor.
BE HEALTHIER & STRONGER
Join Live Movement, Mindset and Meditative classes to keep your body strong, improve your mind, and rapidly boost your energy.
EXPAND YOUR CREATIVITY
Learn practices that deepen your inner connection and tap you into your limitless potential so you can create the life you're dreaming of.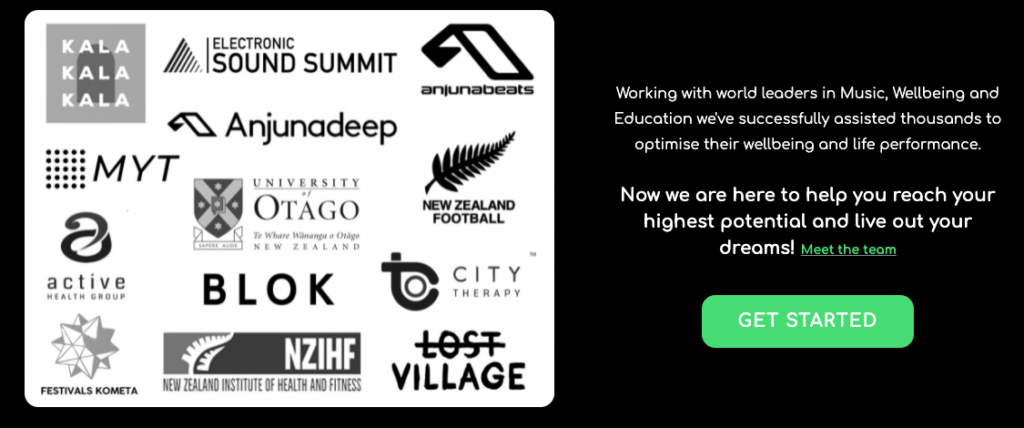 Drop into a place of deep inner calm
Free Sound Meditation Track
Tune in, destress and connect with you!

Come Home is a deeply meditative and grounding track-tuned to the earth's frequency and sonically designed, with Theta State Binaural Beats that entrain your brainwaves and whole being to a deep meditative state, guiding your body and mind to a calm, peaceful place of deep inner connection to you.

Perfect for stress relief, relaxation, deeper sleep, meditation and yoga.
Free Wellbeing Workshops
Interactive workshops that give you the tools you need to navigate challenges, find your groove in life and live your dreams in music from the comfort of your own home.
No stress
Ease yourself through these stressful times by elevating your physical, mental, emotional and social wellbeing. Create a way of living that lowers stress in everyday life and resources you with the tools to breeze through daily life and industry stresses, while using each challenge as an opportunity to grow and live stress-free.
Anxiety Free Me
Break free from anxiety whether it's Covid, performance or trauma-based. Develop your own Anxiety Management toolkit and way of living that helps you permanently defeat anxieties, worries, self-doubts, and insecurities right at the moment when you are finding life most anxious.
Master your Thoughts
Learn the tools to safely and respectfully navigate and heal our inner psyche. Never before has it felt more important to reconnect with ourselves and get into the right relationship with our thoughts and our ego. For a dive into IFS (Internal Family Systems) pioneering psychotherapy that guides you to realise your potential, open your heart and heal even the deepest of wounds.

Follow Future Vibes Instagram I Facebook
Visit Future Vibes Website