If your summer vacation seemed short, Miya Santa transports you to another universe with his release "Asteroid 603".
Born in Mexico, Miya Santa aka Humberto Santana he absorbed his influences from lots of different sources. Before producing his own sound, he was involved in rock bands making original music and some alternative versions of well-known songs. No surprise, as he was exposed to popular artists, rock & roll and national folk when he was younger.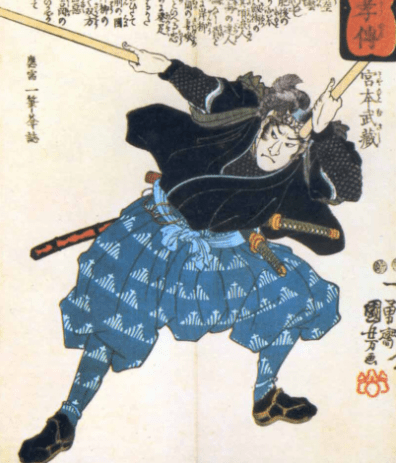 Why The Name?
Miya Santa comes from the historical samurai Miyamoto Musashi. An idol from his childhood that chose the "Heiho path" or "the way of the sword" to achieve a goal by doing what he loved. And his surname Santana is in his blood after all.
Everything can be transformed into a sound source. The purpose of making music is to let feelings and ideas out, to send a message to inspire good in people and enjoy life. We live surrounded by sound without noticing, and the combination of everything audible is the music of life.

Miya Santa
Asteroid 603's cover art perfectly reflects that. The relationship between the visuals and the music helps to create that kind of universe where Miya Santa's melodic techno can take you directly to outer space. In fact, among others, his future plans include releasing a set of graphic designs and continue to merge audio and visual ideas into concepts that represent his views of art and life. With this, he wants to make a brighter future through any kind of art.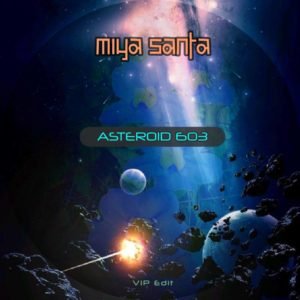 Releases
Of course this is not his first EP. Before Asteroid 603, he has released music on White Line Music under the name of "Valuable Cargo". He has also released with Spanish Techno Labels such as Awen Tales, ONISM and Sinedie Underground, among two more single releases with Ibiza-Canada label Haustronaut.
His Sound
If we listen through all his releases we can see that he is not attached to a genre or style. With his music, Santana creates moods he enjoys like stories, even if it's a short piece. Asteroid 603's sound surrounds us with a chill mood with a daydream experience, like if he tells us a narrative we can follow.
His sound as a DJ varies from Melodic Techno to Progressive House. His tracks can have a blend of many styles and his Live Sets are always a combination of Deep Tech and Indie.