Oblique Projection by Greg Brady explores in constructed music, ambient, electro, soundtrack and narrative genres.
Music has been Brady´s parallel interest for many years, but a design career prevented devoting time to this pursuit in the beginning. The access to virtual music tools and with more time available, he created a space to conduct some experiments in constructed music.
Greg Brady intended to attempt a translation of Architecture into Music, seeing the latter as a dynamic form of building discipline. Furthermore, the name of the project comes from the association with a form of visual depiction in architecture: an oblique projection. Drawing is used as part of his composition process.
'Oblique Projection' is an explorative work in constructed music with an interest in ambient and electronic composition. The first release was 'Rainjoy' in 2010 (opening movement of 'Gardens of Kyoto'), followed by 'M.E.C.' released in 2011 and 'Cycles' in 2016.
'Cycles' is constructed around a series of environmental and urban experiences, a collection of mood pieces. 'Storm Clouds over Mestre' is a direct experience of an electrical storm seen from Lido as it passed behind Venice, a spectacular and natural theatrical event. In particular, the track "Paris to Lyon" celebrates a rail trip, and straddles the Franco-Germanic axis of electronic music defined by Jean Michel Jarre and Kraftwerk.
Cinema remains a pertinent inspiration for the artist. In fact, 'M.E.C.' (Mechanical, Electrical, Chemical) was conceived as a score to accompany a Film Noir Screenplay.
My compositional methods are expanding and the elements of composition are becoming more complex, but I have no idea where this journey will take me or the music. I am learning all the time.
'Gardens of Kyoto' is an original project that is still in process, inspired by Royanji, a dry stone garden in Kyoto. Greg believes the place that transcends simple description and does not fit neatly into any singular silo of architecture, landscape or sculpture. Once 'Gardens of Kyoto' has been put to bed there are a number of projects mapped out in theoretical terms that this multimedia artist is considering.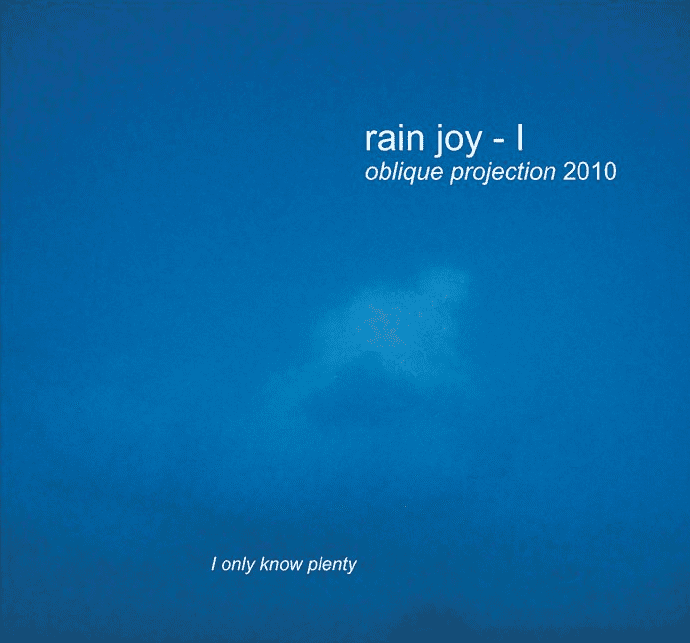 Follow Oblique Projection: Instagram I Facebook I Soundcloud I Spotify I Web