Deeplomatic will release the V.A. album 'Beat It Cancer' on the 22nd of October, where Alex Ferrer & Tucanae contribute with this track.
Alex Ferrer and Tucanae teamed up for such a great cause with "Breath Of Hope". The track that we are exclusively premiering before the 22nd of October will be part of the "Beat It Cancer" album of Deeplomatic Recordings. The album aims to raise awareness about cancer through electronic music and boost donations towards cancer prevention organizations
We're used to deep house bangers and audacious edits from Alex Ferrer, but this collaboration with Tucanae offers a look at his more synth side. "Breath Of Hope" is a seductive track that shows off their increasingly complex grasp of nu-disco-inspired rhythms.
The producers, now more focused on crafting a typically slow-burning rhythm with layers of percussion, take a spacious but rhythmic approach to this piece that ultimately works better for synth's more immersive effects.
"Breath Of Hope" is remarkably evocative of unforgettable nights of action and adventure.
"Beat It Cancer" showcases a wide compilation of electronic music, ranging from Deep House, Techno, and Tech House to the most joyful Jackin' House, Melodic Techno, Organic House, Nu Disco & Downtempo. 45 top-notch artists from all around the world have joined forces to create this altruistic release.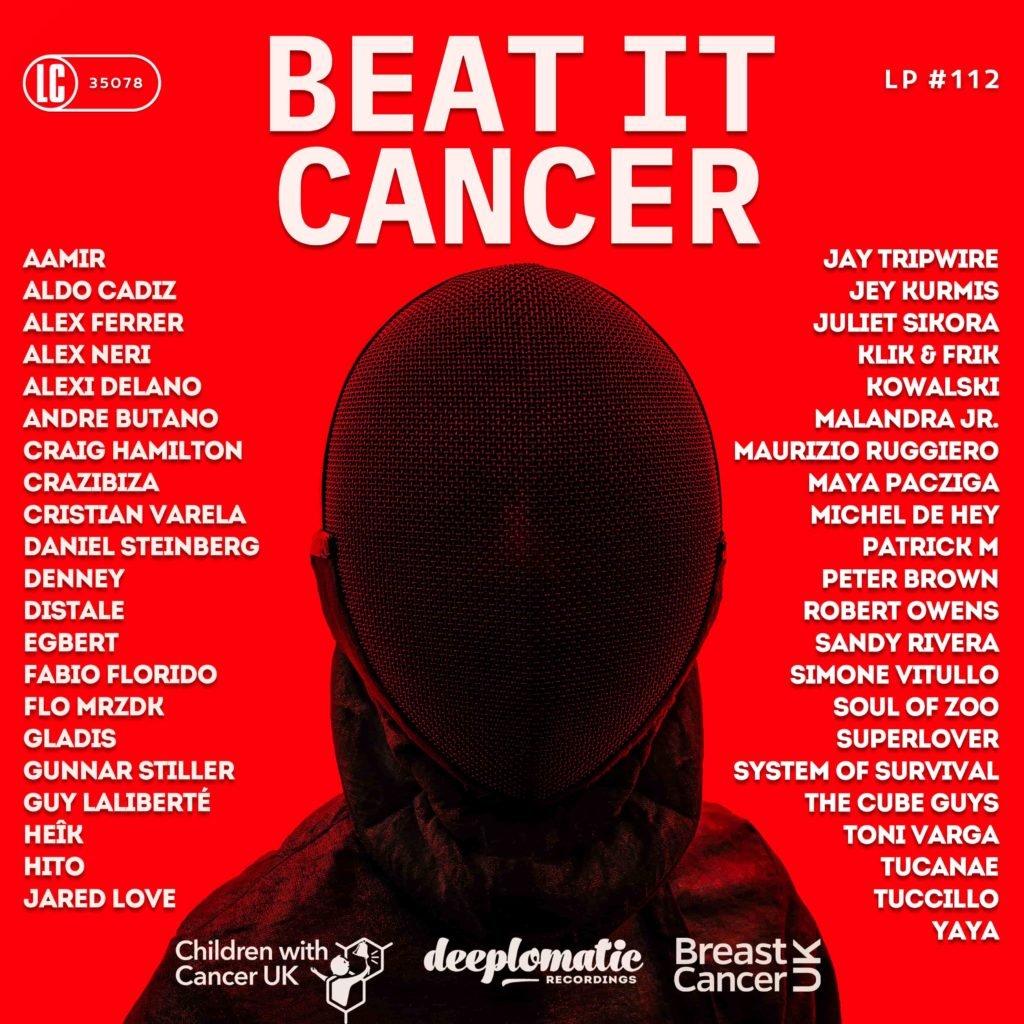 Many of the artists, felt drawn to the project as they have lost friends, family and colleagues to cancer. It is a personal project for myself as well, hope we can provide our grain of sand to the collective fight of this horrible disease.

Alex Ferrer
All proceeds from the album will be equally donated to Breast Cancer UK and Children with Cancer UK for cancer prevention and research.
Follow Alex Ferrer: Instagram I Soundcloud I Facebook
Follow Tucanae: Instagram I Soundcloud
Follow Deeplomatic Recordings: Instagram I Soundcloud I Facebook