The charity album "Beat It Cancer" is a project by Deeplomtic Recordings whose objective is to raise awarenes and support the institutions Breast Cancer UK and Children with Cancer UK.
We are delighted to premiere this tech house masterpiece "Always In My Mind" by Distale and Gunnar Stiller feat. Robert Owens who have participateded in this amazing project and by supporting the cause of "Beat It Cancer".
Throughout the track, Distale and Gunnar Stiller sculpt fast, ethereal and melancholic tech vibes, taking us on a journey with seamlessly integrated vocals from Robert Owens.
Deeplomatic has cast a wide range of artists in the Techno and House universe, with flourishes of deep and more melodic sounds thrown in for good measure.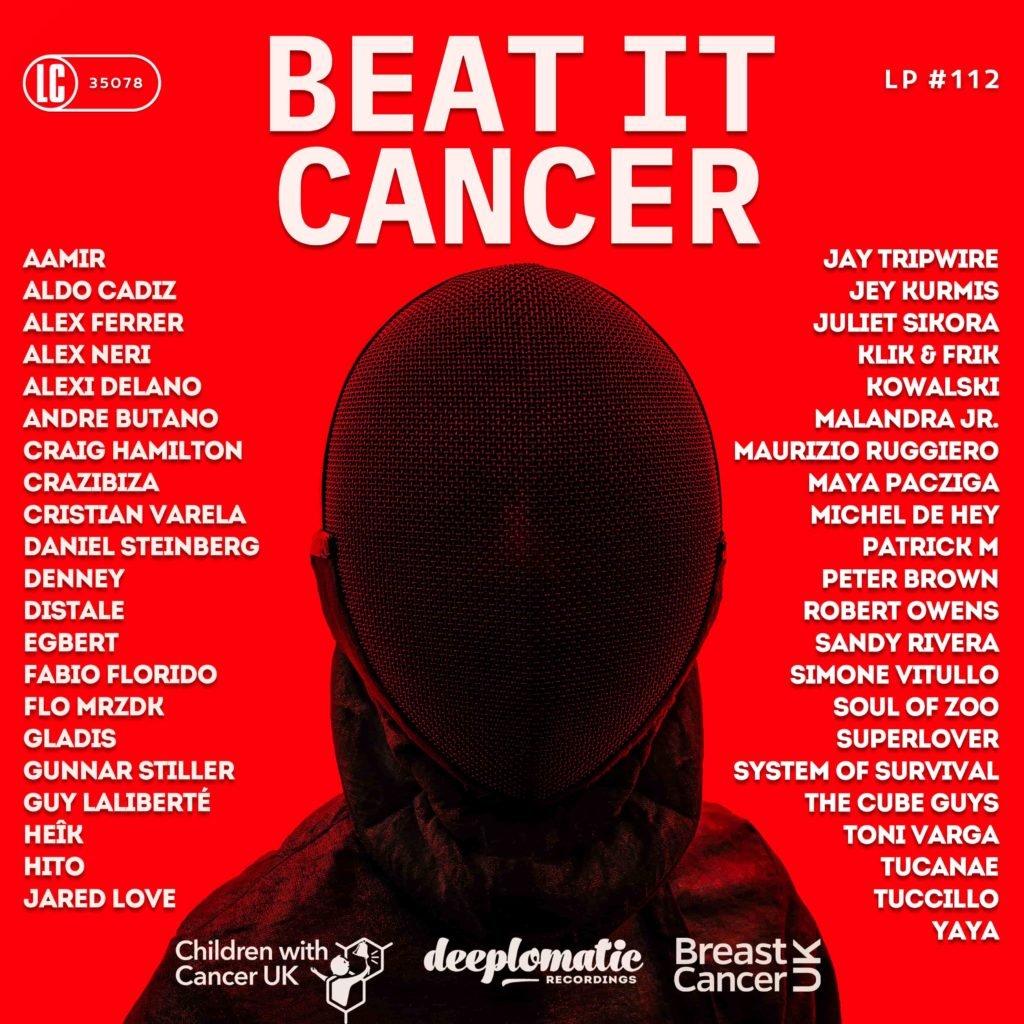 Deeplomatic will release the V.A. album 'Beat It Cancer' on the 22nd of October, International Breast Cancer Day. The album aims to raise awareness about cancer through electronic music and boost donations towards cancer prevention organizations. For this purpose, Deeplomatic has teamed up with Breast Cancer UK and Children with Cancer UK, two charitable organizations working to prevent cancer through scientific understanding, collaboration, education and policy change.
The album showcases a wide compilation of electronic music, ranging from Deep House, Techno, and Tech House to the most joyful Jackin' House, Melodic Techno, Organic House, Nu Disco & Downtempo. 45 top-notch artists from all around the world have joined forces to create this altruistic release.
Follow on Socials:

Deeplomatic Recordings: Soundcloud I Instagram I Facebook
Distale: Soundcloud I Facebook
Gunnar Stiller: Soundcloud I Instagram
Robert Owens: Soundcloud I Instagram