shotgunwedding is an up-and-coming sensation in the realm of electronic music. Hailing from Nashville, Tennessee, this artist has cultivated a devoted fan base with his captivating Tech House melodies and electrifying live performances.
He possesses a remarkable talent for crafting tunes that are both dancefloor-ready and unforgettable, featuring irresistible hooks and infectious rhythms that compel listeners to groove.
A defining characteristic of shotgunwedding's sonic palette is his masterful implementation of vocals and distinctive snares. His tracks exude a potent combination of powerful basslines and rhythmic beats, making them tailor-made for pulsating club nights and exhilarating festivals. His remarkable production skills have attracted the attention of renowned record labels like World Sound, Whore House, Nite Records, and Twists of Time.
shotgunwedding's latest release is out now on Beatport and Traxsource in collaboration with the label Brash Beats. The EP includes 2 tracks "Make My Brain Dance" and "Clubs, Drugs, Pubs & Parties".
"House music is such a vibe that it connects with your brain and I thought that was a fun lyric. Like, don't just make me dance but make my brain dance."
The second track on the album follows a similar vibe. Transport yourself back to the 90s with the cult British film "Human Traffic," a timeless gem centred around the vibrant club scene. Within this cinematic masterpiece, the protagonist utters a memorable line that resonates with fervent partygoers: "The weekend has landed; all that remains are clubs, drugs, pubs, and parties!" The infectious excitement exuded by this expression inspired shotgunwedding to sample it, capturing its essence.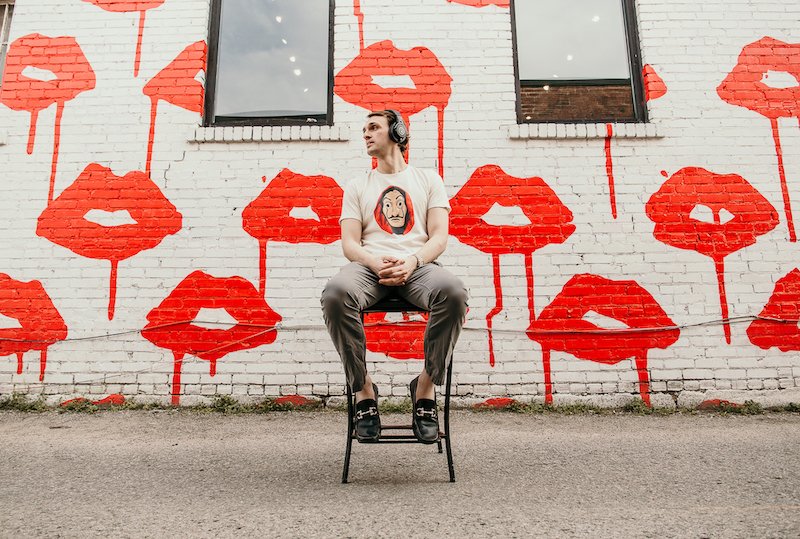 shotgunwedding has an impeccable ear for melody and rhythm, crafting an atmosphere that connects with his audience and creating a carefree party atmosphere that is infectious with his fun and funny personality.
Over the years, my playing style as a DJ has evolved significantly. For me, it's not just about playing tracks and keeping the party going; it's about creating an experience that people will remember for a long time. I strive to push the boundaries of what's possible with my equipment, using every tool at my disposal to keep the energy high and the crowd engaged
Follow shotgunwedding: Soundcloud | Instagram | Facebook