Suray Sertin created "Back To Me" is a nostalgic and dreamy track using evocative sounds and oneiric textures. It's a mood best served for rainy nights and long drives.
Back To Me starts with a rainy soundscape followed by a thunder strike officially propelling the track. The drums offer their support throughout the song as it evolves with vocals, dreamy guitar tones and synthesisers.
"I have meditated on myself as an artist and brought together all the elements of the styles of music that inspire me the most while adding my own touch to them. The goal of the project was to compose something so authentic and true to myself, while moving towards a sound aesthetic that I had never exploited before. "
For those who don't know him, Suray Sertin is a Montreal based electronic music producer who takes us into his timeless universe by integrating both organic and digital sounds into his compositions, thus creating music that sounds familiar while giving the impression that it comes from another world.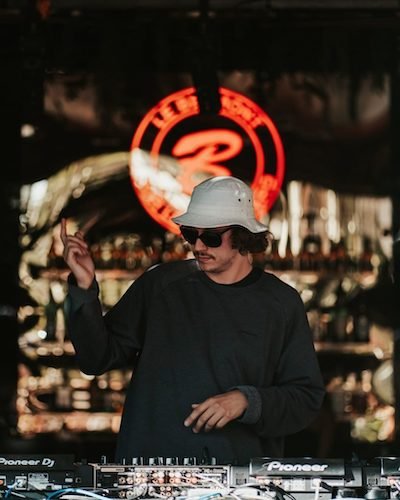 During the writing process, you remained in the shade.
"I needed to retire for a while because, although I felt like the quality of the music I was making was improving more and more and that what I was releasing had some success, I felt that those projects were no longer a true reflection of myself. Retiring for a while has allowed me to find myself as an artist and to be able to create a sound that is more true to me."
What about your upcoming projects?
"My projects in the near future are oriented towards "house" and "Indie Electronic" music. I am also working on collaboration songs with Key Watch, Mydarkeststories and LIA. Also, I've been working on an album for a while. This will be the biggest project I have ever done."
What is your goal in music?
"My goal is to innovate as much as possible while keeping a sound that is proper to myself. It's to make songs that force me to step out of my comfort zone. Basically, my goal in music is to create a different world in every song I produce, a soundscape that reflects a different part of me every time. "
"I want to show people that it's not about virtuosity anymore. I want to show them that it's all about innovation."
Follow Suray Sertin on Instagram | Facebook | Twitter