SXM Festival has announced the full lineup for the event's 2022 edition and it's filled with top-notch names in the Underground Techno and House scene in one of the most beautiful islands in the Caribbean, Saint Martin. Focused on bespoke eco-centric set design, the festival features stages on the beach, boats, villas and clubs for an utterly unique experience. 
From March 9-13, attendees will experience their first massive event since the pandemic started. The festival made its debut back in 2016, always focused on booking lineups that showcase a mix of legendary names and emerging acts alike from far-reaching corners of the globe. Saint Martin / Sint Maarten is known to be filled with music fanatics and for this event, they receive party nomads from all around the world.
SOCIAL IMPACT INITIATIVES
The event's intimate relationship with the cultural and ecological fabric of the host locality of Saint Martin will be continued on this year's edition. Past projects have included beach cleanups, playground builds, and basketball court maintenance. This year's charitable action initiatives are to be announced in the months to come.
Funded by Oranje Fonds and executed by Be The Change Foundation, SXM DOET has been the largest volunteer event since 2019, in which the festival encourages attendees to take part in this local event. With 98 community projects registered for this year's edition, people will be able to register and volunteer here. The Festival team will also provide tickets to SXM DOET to help promote their projects through raffles and volunteer rewards.
A musical project featuring Isadore "Mighty Dow" York and his Ebony Steel Orchestra is another initiative focusing on the indigenous culture of Saint Martin / Sint Maarten. The proceeds from the sale of these songs will be donated to local schools to help with the needs of the children in the area.
SXM Festival is devoted to leaving a smaller footprint and helping with the preservation of natural environments by going paperless, saving strength with LED and sunlight, and throwing away plastic waste during the event. This includes their work with VERDE SXM, a Saint-Martin based company with whom the festival will have 100% of its waste transformed and recycled. The event, additionally, has a no trace policy: each venue will look even better than when it started.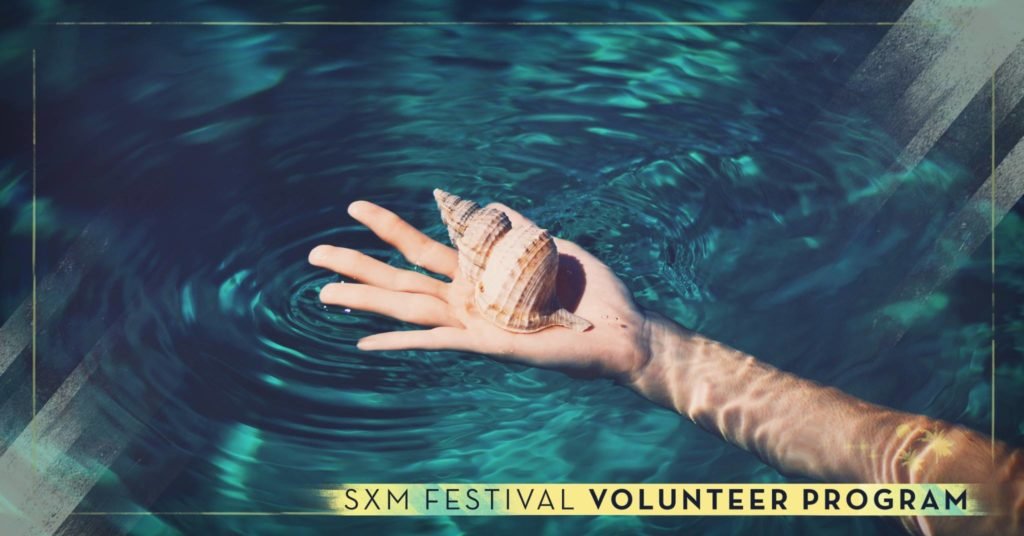 2022 EDITION
SXM Festival brings a unique party format, during 5 days and 5 nights, festival attendees will be able to escape through tropical dance music and navigate through secluded beaches, lush jungle dancefloors, stunning villas, boat parties, and beach clubs' parties from sunrise to sunset.
Guests will experience their favourite House and Techno DJs in breathtaking venues. Starting with the heart of the festival, Happy Bay, a secluded private beach with the perfect touch of wilderness around it where the iconic Arc Main Stage and the hypnotic Ocean Stage.
During the day, the Boho Beach Club will be the perfect place to chill out along with Karakter, a bar/restaurant which overlooks the Caribbean Sea and offers a fantastic view of planes landing, making it an ideal spot to catch a sunset.
ARTISTS
The first announcements were made at the beginning of February. Including legendary Dubfire, Canadian favourite Blond:ish, Israeli sensation Chaim, and Grammy-nominated producer Danny Tenaglia. Carlita, Behrouz, Sonja Moonear, Hoj, YokoO, Amine K, Raresh, Emanuel Satie, and others round out Phase 1 with a wide mix of veteran and rising talents.
For Phase 2, the festival revealed a fresh lineup with top-tier talent that includes Marco Carola of Music On, Audiofly of Flying Circus, Magdalena of Diynamic, and Innellea of Afterlife. Afro House favourite Layla Benitez, Swiss house music legend Jimi Jules, co-founder of the Common Sense People event series Konstantin Sibold, and others will perform, among others.
TICKETS
Tickets for SXM Festival are now on sale. Those interested in purchasing passes or learning more can head to their official website.
Here are the different packages for the event:
General Admissions and VIP Tickets
VIP Tickets + Villa
Hotel reservation
Experiences (Tours)
Payment plans
Follow SXM Festival: Website | Facebook | Instagram | Twitter