Located in north London, Warm Up Festival is ready to offer you a unique experience focused on what you hear, what you taste, what you see and how you heal…
From 19-22 August 2021 the house, electronic and techno UK scene has a date at Hertfordshire: the Warm Up Festival. We must admit that we celebrate UK festivals coming back again and there is no better party to do it. If you are looking for a unique location, sensational gastronomy and extraordinary multidisciplinary arts, Warm Up Festival Tickets should be in your google searches.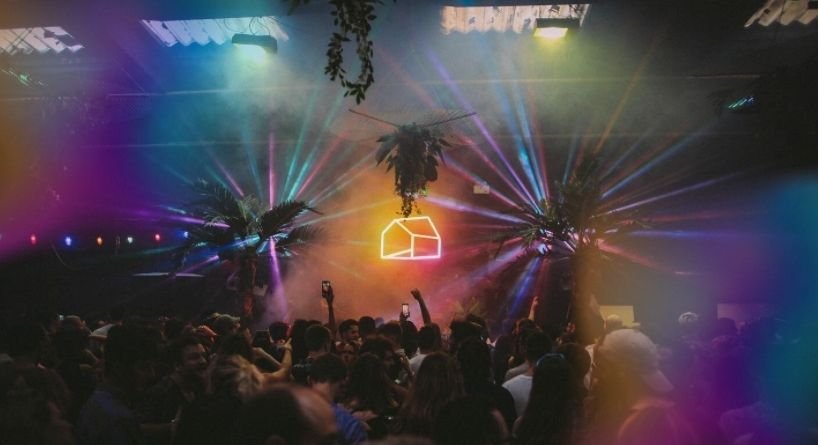 In this year's edition, all precautions are few so if you have doubts on what you need to enter the festival continue reading to be sure to keep everyone safe. One thing has become clear; it's a lot of hard work, time and dedication for this year's Warm Up. From infrastructure, production, lighting, health and safety, and of course, the all-important job of booking those artists we are going to show you next.
Covid-19 Entry Policy
As we already mentioned, new measures are needed for this year's edition so we need to outline the festival's Covid-19 entry policy.
Please read the following information carefully. In the name of love, house community and health, these are the conditions to access Warm Up Festival 2021:
Proof of a negative NHS Lateral Flow Test taken prior to travel on the day of arrival at Warm Up Festival
OR
Proof of full vaccination (both doses received with the second at least 14 days prior to the date you arrive at the festival)
Hear
This is the full line-up, featuring B. Traits, Eagles & Butterflies among others. Aidan Doherty, Gus Emmett and Jorge Martins joined up as the organization to ensure a good show.

Challenging the norm, the festival organizers made the inspiring decision to focus on one main stage that celebrates great internationally acclaimed artists, supplemented with a second stage focusing on homegrown, upcoming talent that they feel a special connection to. Why? This is because their passion is to make a community; having fewer stages, rather than spreading the line-up over multiple arenas, allows amplifying a sense of oneness and unity.
Now you checked out the line-up here we found some remain tickets for you.
Nestled in a corner of the woods you will find the Warm Up Wellness zone, a sheltered retreat offering a full weekend schedule of sound journeys, guided meditations, yoga classes, fitness & workshops to nourish the mind, body and soul.
Curating the programme is sound therapy expert and bodyworker, Michelle Cade, recently reviewed in The Guardian and Time Out. Michelle, and an experienced collective of therapists, will guide you to a place of balance, calm and rejuvenation with her creative and uplifting approach. She is joined by Neil Davis, Founder of Future Vibes, a platform supporting music industry professionals with skills to combat anxiety and overcome fears. The two have pulled together a stellar team of health and wellness experts to keep us balanced throughout the weekend.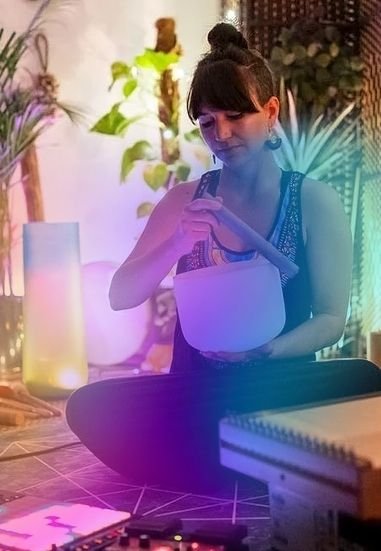 Taste
Surrounded by such a unique location they understand that quality food plays an important role in brightening your festival experience that agrees with the whereabouts. Delicious, healthy and consciously sourced food is one of the top priorities so expect a broad range of tempting, exciting flavours that cater to all preferences, including vegan and vegetarian.
Assistants are permitted to bring their own food on-site like most festivals. However, for safety reasons barbecues and camping stoves are prohibited. We highly recommend the mouth-watering food options on-site to keep you well fed throughout your festival experience.
See
For us, among the healing experience, the artistic experience is what makes the difference. They are bringing contemporary art to the forest. Interactive installations and reality-questioning intrigues will be interlaced throughout, built by artists and designers they hold in high regard. Expect immersive experiences and an invitation to play among the pines.
At the main stage, elevated terraces and structures to climb will invite dancers to become a physical part of the arena. With this, they want to encourage human interaction and bring people closer together to heighten the shared experience for both DJ and dance floor.
All this info and more can be found on their web

If you want to keep updated with any news on the festival follow their social media