Although it may seem superficial, hairstyles are one of the most powerful tools to feel confident and define yourself, a reflection of your mood. Most times we talk about outfits for a festival, but your hair is part of it.
We propose a list of hairstyles that will make you feel empowered and that will get you ready to crush the dance-floor.
Easy but attractive. This simple hairstyle will save you a lot of time during a festival. In just one minute you will be ready to party and enjoy in a very stylish way.
Normani was spotted with this option for Coachella 2019, making it one of the best hairstyles during the festival.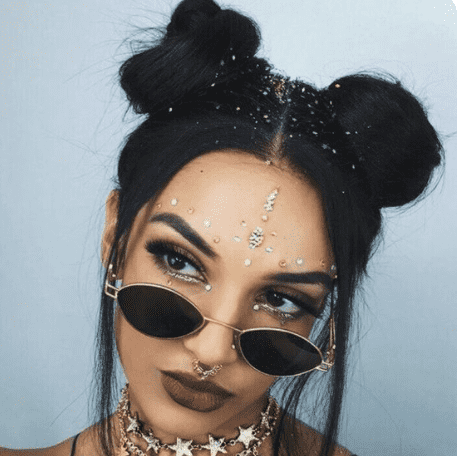 An original hairstyle, a great fit for festivals. This funny hairstyle will provide the freshness you need. It's not the usual kind to go to work so, what better occasion to wear it?
Kendall Jenner made an impression using this hairstyle for Coachella 2016.
Watch: 3 Easy Double Buns
Festivals are known for long hours out enjoying the music, dancing, surrounded by lots of people and your hair may suffer if its completely free. We believe upsweeps are the best option to maintain yourself comfortable and fabulous.
Bubble PonyTail
First shown in 2015 at the Valentino fashion show, this hairstyle receives the name from the round sections, tied down at an equal distance. First, pull your hair into a traditional ponytail and use hair elastics for the bubbles. It is a very sophisticated hairstyle, but it can give you a cool girl look during a festival.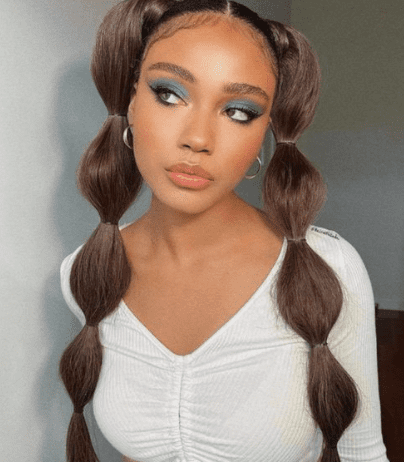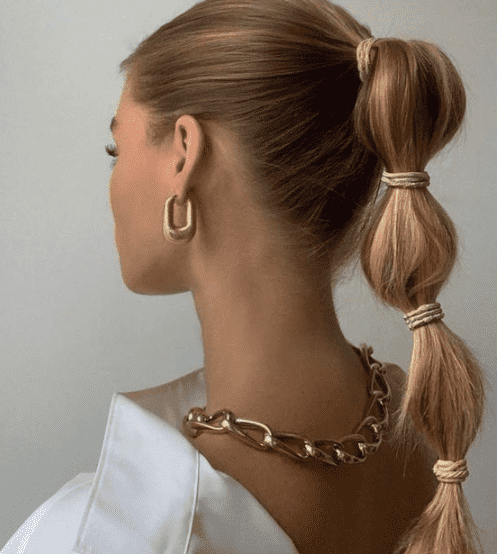 Of course, braids could not be left out of this list. They are the main hairstyle at music festivals and you can combine them in many different ways. It doesn't matter what kind of hair you have, long, short, curly or straight, they will be your allies throughout the event.
Braid Locks
They are very easy to make and they will add a trendy touch to your style. If you are a fan of loose hair but you want to innovate a little, add this option to your list.
Selena Gómez wore them without making the volume of her hair disappear and giving her an exotic punch.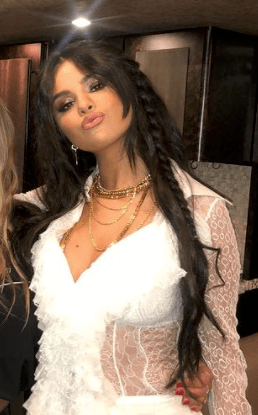 Boxer Braids
The most powerful of braids, they can either solve your workout hair issues or give you the perfect buzz. Make them also in reverse, crossing the strands under instead of over.
Lateral Braids
Cara Delevigne made an impression wearing this braid in such a gorgeous way. Tying up your hair only in one side will make your look more deep and your expression more imposing. Here a copy of the model's hairstyle for you.
You can either make one braid or make various and decorate them with costume jewellery for the hair.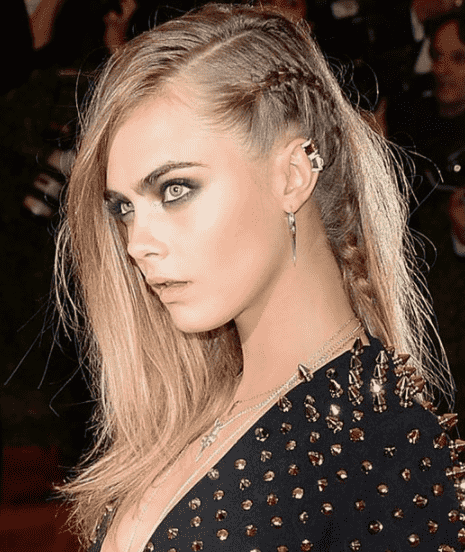 Half-hair Braids
Are you feeling a little Viking? If your mood is power and freedom, go with this one. A great option for long days of heat.
Root braid ending in Bun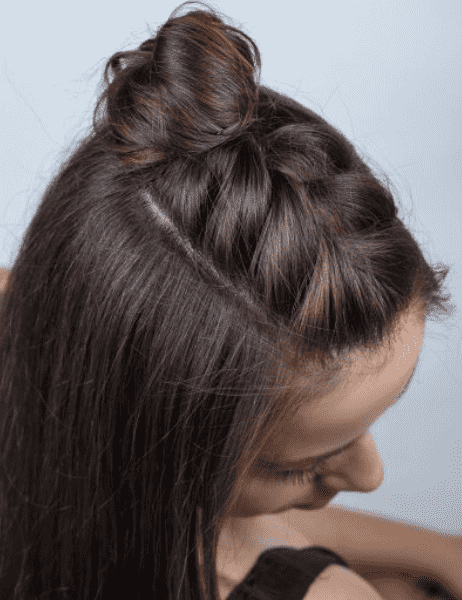 Buns and braids are very good partners, so add a little of explosion combining both. This one may take more expertise to end the hairstyle perfectly, but we are sure when you look at the mirror you will feel electricity!
Kerchief. Dare
Could there be something more satisfying than wearing a piece of clothing in your hair? Choose the print you like the most and the kerchief will make the rest. Wear it combined with the rest of your clothes.
You can either wear it as a pirate, tied up to your ponytail, as a headband, with or without bow, and if you get bored just tied it to your neck or wrist, or use it as a belt to colour your outfit. In short, add this to your festival bag.
Gigi Hadid in 2016 or Kendall Jenner took advantage of their fashion expertise and use this hair complement for Coachella.
You can find amazing ones at: Etsy , AliExpress, Bandana World, Forever21 or Shein.
Colorful or Glitter Hairstyle
Buy a one-day or temporal dye. Use flashy colours like pink, green or purple and everyone will be looking at you. You will feel like someone else, the best version of you, and the colour will disappear with one wash.
To end, the glitter is one of our favourites ideas and if you pick the sustainable option you will be also helping the planet. You can wear it on your face but on the hair gives the touch to fit completely in the festival mood. Combine your dyed hair, your braids or your loosened hair, with glitter and you will definitely be the queen/king.