The Hamburg-based artists have just announced the upcoming release of their new fast-paced Techno track "I'm Still With You".
In this track, you can expect a Techno melody with a pulsating tempo of around 135 BPM, making it powerful and energetic. Pumping Alien's aim with this single was to surprise the crowd with something positive, combining a fast progressive build-up with the main synth and a kick drum to make the track catchy.
To achieve a sense of elevation for the listener, the artists chose to use old analogue synthesizers like the Moog Voyager and FM synthesizers. The track is now available on all digital platforms.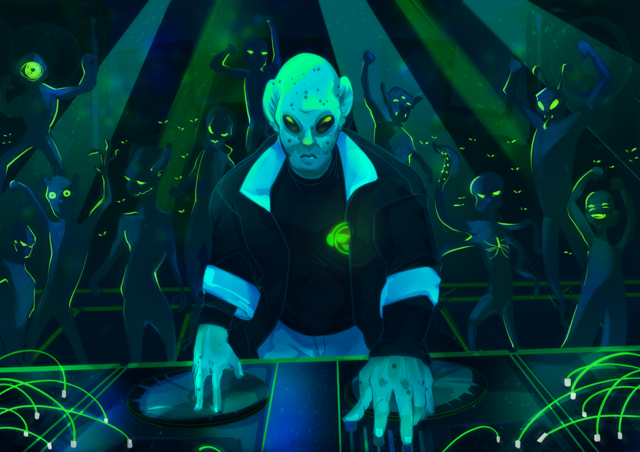 "Pumping Alien" is the name of a cooperation between Roelof Berg and several vocal artists, including mero_di from Wales, Anka Gonsalves from Georgia and Holly from the UK.
High-energy sounds characterise the producer's Techno style music with a positive and dynamic vibe.
During the creation process of the track "I'm Still with You", which took almost a whole year, the producer wanted to make the track perfect by revising its every flaw. In this manner, they managed to create a powerful track that describes their own universe.
The artist started his career in 2017 producing House influenced Techno music under the alias "niki_di" in collaboration with labels such as The Acid Mind Recordings and Altrove. Since 2021, the crew renamed themselves "Pumping Alien", redirecting their focus to producing Techno music with a faster BPM and a slight melodic feel. They released tracks on Sunora Recordings and The Acid Mind Recordings and their track 'Extraterrestrial Survivor' received radio airplay on the Abyss Radio Show.
Follow Pumping Alien: SoundCloud I Instagram I TikTok I Spotify I Facebook I YouTube