Music venues are excited again as restrictions are over and clubbers can return to dance-floors after 18 months of restrictions on UK nightlife.
Boris Johnson, UK's prime minister, announced on July 5th that clubs may be able to open in a matter of weeks with no need of facing coronavirus tests prior to attending. Finally, on this so-called ´Freedom Day´, nightclubs were set to open their doors once again, and last weekend we noticed!
Mandatory masks were retired on 19th July so people in the UK now get to decide what safety measures they want to apply for themselves. This initiative was initially set for June to start off the summer, normality would reach the streets again, but finally, the decision was delayed for another month.
During this long period, many promoters and club owners got the chance to rethink and improve the experience they want to offer to their clubbers. We are sure music lovers will love the innovations!
Many clubs couldn´t resist the temptation and opened on Monday, as soon as they were allowed to. Others waited until the weekend to gather the crowds and enjoy the vibrations.
Fabric London, Basing House or Raffles Chelsea are some of the names we are going to hear often from now on. Their social media was buzzing with excitement about the reopening.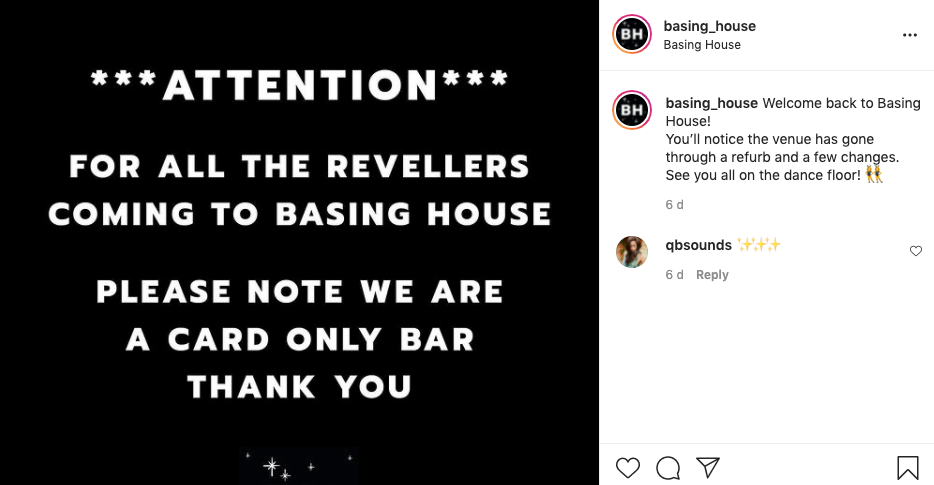 The initiative was not well received by some groups that allegate that this is going to worsen the transmissions. On the other hand, The Night Time Industries Association (NTIA) was happy to hear the news and said that this decision was the right one. Clubs are having trouble recovering and they are aware of the situation, but after more than one year they welcome any initiative that fills their businesses.
Even though a negative test result is not a legal requirement, some brands have decided to ask for one as a precaution, to protect their clubbers.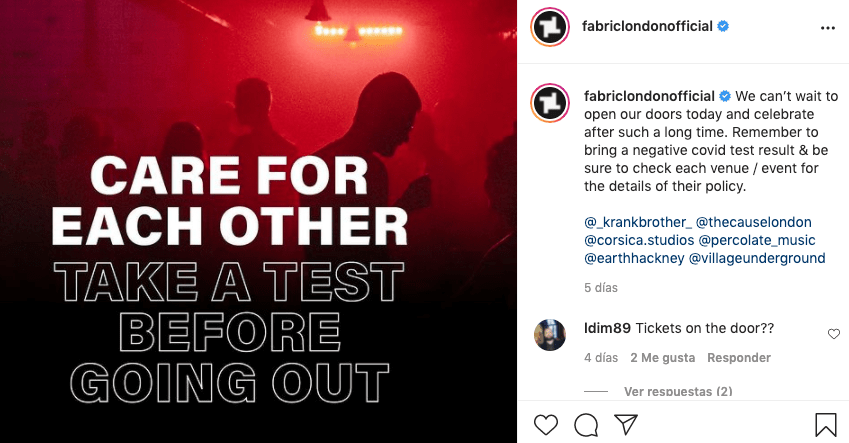 Carlo Carello, the owner of Raffles, said: "Enough is enough, the last delay from June to July cost us tens of thousands of pounds because we were all geared up and then it was snatched away from us. Now we need to take every penny we can".
Only one day after the reopening, the prime minister announced in SkyNews that in September, when everyone over 18 will be double-jabbed, people will need to have proof of full vaccination to enter nightclubs. A decision that has created some reactions in the industry, but until that date, no proof of anything is needed, so if you are in the UK enjoy the summer!
Also check out: Electronic Music Festivals In Europe, summer 2021