Untold is a unique electronic music festival in Romania, celebrated from the 4th to 7th of August.
This event is the largest electronic music festival held in Romania, taking place in Cluj-Napoca at the Cluj Arena. It is held annually and has been designated Best Major Festival in the European Festival Awards of 2015. Guests come from a vast range of European countries, as well as Asia and North America.
2022 HEADLINERS

The festival contains 6 different stages, starting with the Main Stage.
The Galaxy Stage, the techno stage, unveils the underground sides of techno, house and tech-house music, featuring some of the most well-known names in the worldwide festival scene, curated by Untold Galaxy's soulful community.
The Alchemy Stage presenting the Alchemy music lab endeavors to keep alive the hip-hop and drum&bass cultures while pushing forward the dubstep phenomenon and the new waves in trap, grime and electronic bassmusic. This is more than a stage. It is a bass lovers gang.
The Daydreaming Stage, the one which explores the more spiritual, multicultural and ethnically inspired electronic music hosting live electronic acts, slow house and playa-tech, enhancing spirits and sharing passion for mind-expanding music.
The Time Stage. As the groove changes patterns we shift into a new dimension stage where there is no more past and no more future. There is just infinty and eternity. Just here and now. Just music and no more words.
The Fortune Stage which is Untold's Trance Music concept, revealing some other related new genres like progressive house, melodic techno, psy and euphoric hardstyle.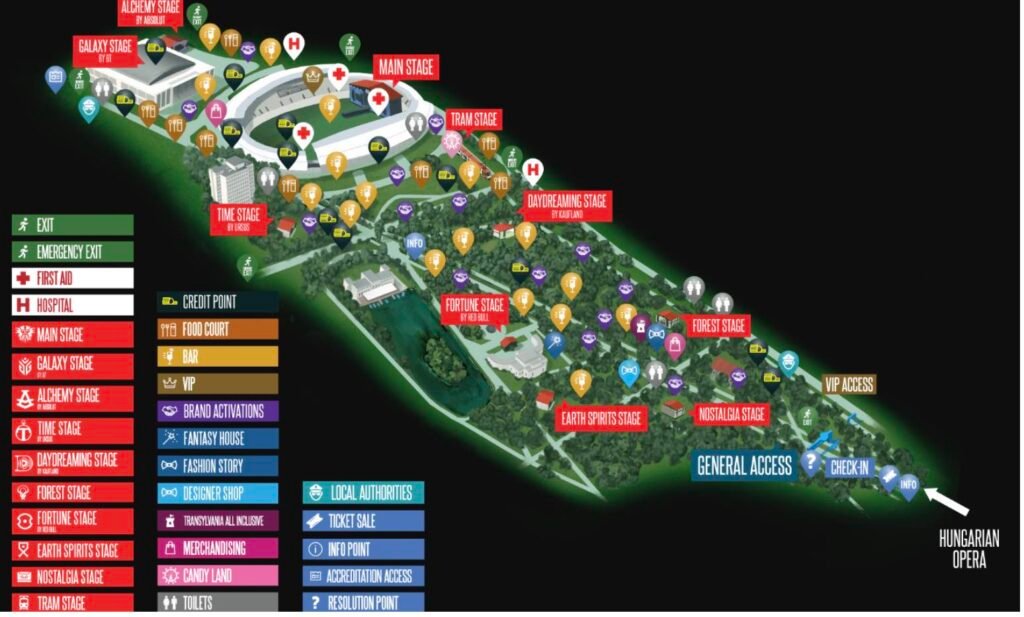 Untold is the festival where the greatest eminences of electronic music meet with the most exclusive festival fashion of the world. If you are looking for looks for the festival click here.
Buy tickets: Untold