Thousands of people marched the streets demanding the comeback of the dutch festivals. Due the multiplication of COVID-19 cases in less than 21 days, the Dutch Government decided to cancel or pospone most of the upcoming events this August and September.

Hundreds of performers and festival organizers marched through six Dutch cities to protest for the unfair restrictions that have forced the cancellation of summer music festivals and other events.
The concentrations were organized via Facebook and Resident Advisor.
The Dutch government has banned large-scale events such as festivals until at least Sept. 19 amid fears over the spread of the highly infectious delta variant. One-day events with a maximum of 750 visitors are allowed for people with a COVID-19 app showing they have been vaccinated, have recently tested negative or have recovered from a case in the past six months.
Organizers of Saturday's protest want the ban lifted on Sept. 1. They point to overseas events and the return of crowds to soccer stadiums — with proof of vaccination, recovery from COVID-19 or a negative test — as evidence that people can congregate in large numbers without infection numbers surging.
Unmute Us demand the restrictions to end Sep 1st, but the plan is to maintain the restrictions until 19th.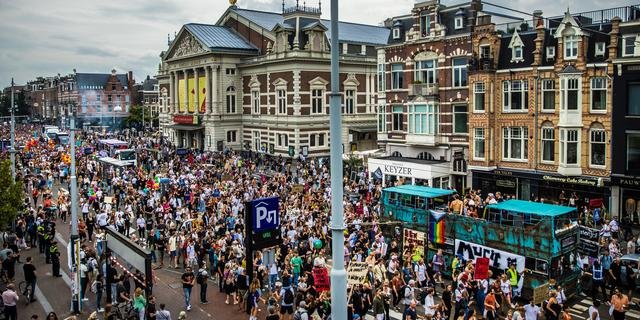 According to the Unmute Us! website, over 1,000 parties affiliated with the Dutch events industry attended the demonstration. The organisation says the key message behind the protests is: "Stop the arbitrariness! We require that events can take place again at full capacity as of September 1st, 2021… Don't hold us down any longer!"
Festivals are a traditional feature of the European summer, but many have been cancelled or postponed this year. In England, many of the biggest events, such as Glastonbury in southwest England and BST Hyde Park in London, were cancelled for the second year running because of the pandemic. But others like the Warm Up Festival or the All Points East have been celebrated.
Follow Unmute Us Instagram I Facebook